< Our insights
Why everyone's focusing on employee retention rates
Published Nov 16, 2023 – By Kasey Cwalina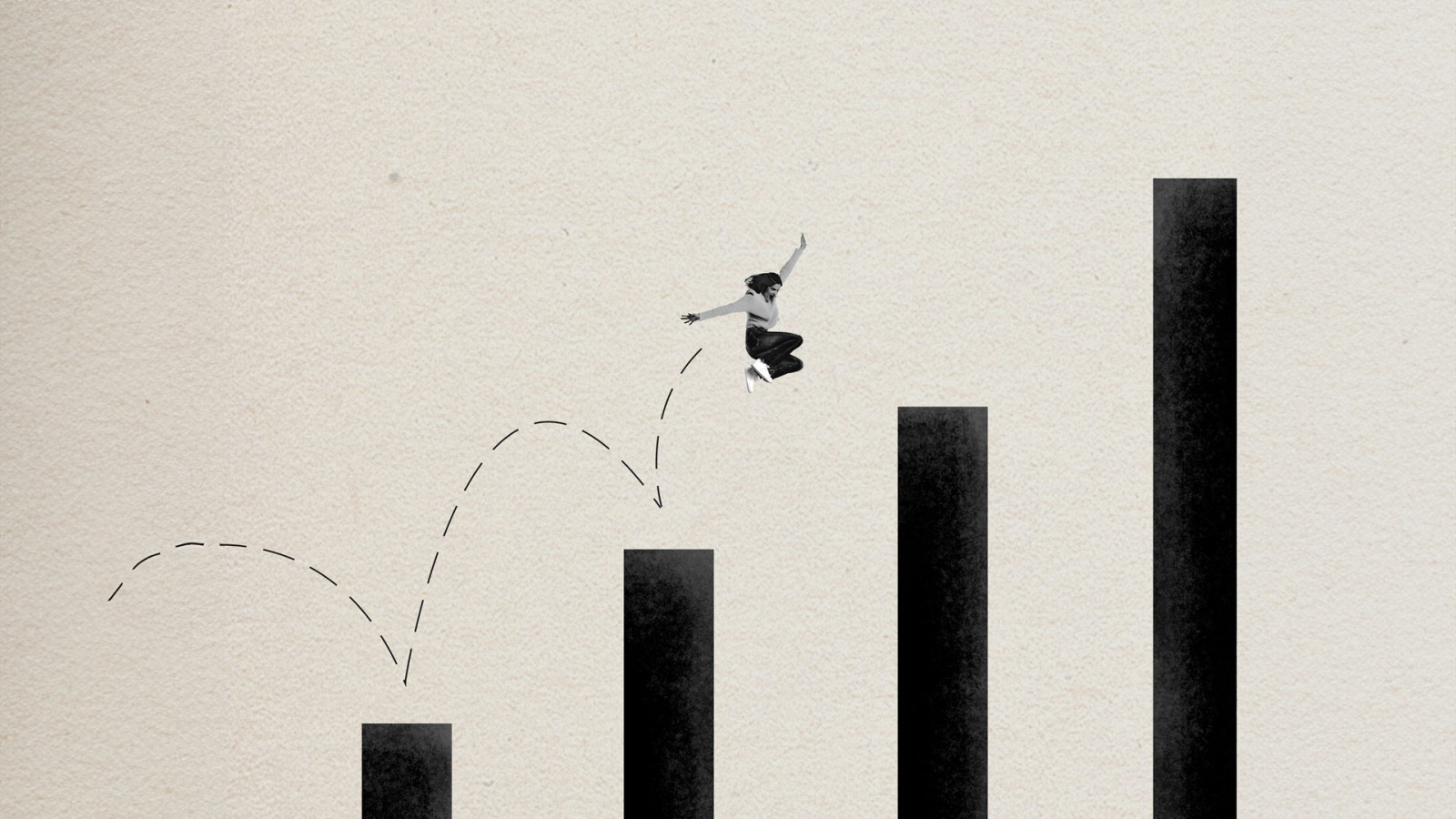 In recent years, the workplace landscape has witnessed a notable shift in the behaviour of top talent. While employee retention was once commonplace, with workers opting to stay at one company for almost the full duration of their career, a new trend has emerged.
'Job hopping', a term used to describe the practice of frequently changing jobs, has gained considerable momentum. According to a study by the Employee Benefit Research Institute, over 22% of workers aged 20 and older spent a year or less at their jobs in 2022, marking the highest percentage of workers with such short tenures since 2006. Even concerns about a looming economic recession are not deterring certain segments of the workforce from changing jobs to improve job satisfaction. In fact, more than half of U.S. workers are considering leaving their current positions this year, according to a LinkedIn report.
To tackle this, businesses must build an employee retention strategy (as part of their employer brand strategy). Of course, holding on to top talent is not just about reducing turnover; it's about engaging employees, maximising productivity, boosting innovation and achieving higher retention rates.
First, though, employers need to understand the market from the point of view of their employees – what leads to employee satisfaction and what is it that's causing employees to jump ship more than before?
Employee turnover rates rise
Employee turnover is driven by a complex interplay of factors, ranging from the need for a competitive salary to shifts in workplace priorities. The role of the economy, however, cannot be overlooked – it has been a significant factor in the high turnover.
Over the past few years we've witnessed unprecedented levels of, well, unprecedented-ness. We lived through a global pandemic, followed by record inflation, a cost-of-living crisis and, now, a recession is looming. Amid lots of things seemingly out of our control, as employees, the concept of 'employee happiness' is something we can control, to an extent. Many employees are therefore unwilling to wait around to 'earn' their promotion. Instead, they're going where they know they will receive the market rate – or higher.
Millennials and Gen Z, have been at the forefront of the job-hopping trend. Statistics show that Millennials, on average, stay at a job for 2.75 years, and a significant portion changes jobs within a year. Gen Zers, too, frequently change jobs, despite their limited experience. As Millennials and Gen Z tend to be more value-led, a high turnover rate within these demographics makes sense. And for some, being at the start of their careers means they have a lot to gain from frequently changing roles, not only in terms of career progression but in salary gains.
Another critical factor driving employee turnover is career advancement opportunities – or perhaps more accurately, the lack thereof. According to the American Psychological Association's 2023 Work in America workforce survey, 91% of respondents say it is somewhat or very important to have a job where they consistently have opportunities to learn. However, only 47% say their employer offers educational opportunities.
Job hopping can lead to rapid career progression, as each move can bring new skills and experiences. It also happens to be one of the most straightforward ways to secure substantial salary increases (all roads lead back to the money, it seems).
Work life balance and purpose take a leading role
So, the million-dollar question: how do you go about retaining employees? While it is partly about the money, it's not allabout the money.
Job seekers now place immense value on freedom, flexibility and the work life balance – and are willing to leave their current positions in pursuit of these attributes. This is where employers have a huge opportunity. In this post-pandemic world, flexibility is more widely available than ever before. It's not old news - employees still want it, so employers looking to increase employee retention rates should be shouting about hybrid working models.
Purpose-driven work is also a huge driver for the up-and-coming workforce, and this can be anything from a whole business strategy aligning with a core purpose, or a one-off fundraising event. As crass as it might sound, the act of doing good is attractive, so reinforcing this in your employer brand strategy will go a long way in addressing employee retention rates.
In our employer brand campaign for waste-to-product company Renewi, for example, we sought to remind employees of the importance of the organisation's purpose - creating new life for used materials and contributing towards a circular economy. We turned this purpose into a fearless visual signature that became part of the company's brand and, crucially, how employees saw their employer. We also created a game that allowed existing employees to re-engage with the company's purpose, and new ones to learn more about it (something we also did to drive engagement for British Airways employees.) The Renewi campaign as a whole led to an increase in both employee mood and employee engagement scores.
Showcase the company identity
Employees don't want to feel like they're a cog in a machine - and in most cases this isn't how employers feel either. But sometimes employees need reminding that they don't just work for a company, they work for your company. Every company has its own identity - otherwise known as employer brand. Incorporating your company's identity into your retention strategy goes a long way.
For Informa, an international events, business and digital services business, our employer brand campaign sought to give employees a sense of ownership. Interviews and live footage, filmed across a multitude of countries, brought a sense of collective belonging to employees of an international business.
Low employee morale: don't associate your brand with burnout
Many workers have expressed a need for their employer to see them as individuals, valuing them not just as contributors to the organisation's success, but as people. This is mirrored in the fact that we know that posts on LinkedIn about a company's employees and company culture do far better than posts about the business's own activities.
According to Business News Daily, high turnover is most prevalent in companies and industries that require long hours, pay their employees less than the market rate and have no employee buy-in to the final product – all of which is a perfect example of how not to treat employees. This behaviour not only dehumanises your staff but can lead to burnout – which can be detrimental to employee retention rates, let alone recruitment ones.
In the past it might have served your business well to showcase that employees were working until 11pm - under the false impression that working late means working hard. Today, job satisfaction means being able to leave work in time to pick up the kids from school or starting at a time that means you don't miss your morning gym class. It's communicating the offering of this type of employee experience and company culture that contributes towards improving employee retention.
Using employer brand to tackle employee retention
Most employees, particularly top talent, would rather stay with a company where they feel challenged, valued and engaged. How can a company achieve this? Offering competitive compensation and benefits, providing professional development and growth opportunities, fostering a strong organisational culture, ensuring a healthy work life balance, recognising and appreciating employees, maintaining open channels of communication and empowering employees to take initiative and innovate all come to mind.
The first step should always be talking to your employees - don't presume you know what the issues are. Send out a survey to gather employee feedback, or set up informal chats with the human resources department. Employee morale, job satisfaction and engagement are all key to a good employee retention rate, so find out what's causing the most stress or the biggest problems for the most people and start there.
In some cases, companies need to work harder to give employees compelling reasons, like those listed above, to stay. In many cases, though, companies already offer these things - they just need to find a way of communicating it effectively. Once that employee feels part of a collective, valued and aligned with a business's purpose, that employee is much more likely to stick around.
In fact, a strong employer brand can reduce employee turnover by as much as 28%, according to research. Combine this with a successful adaption in the light of recent internal comms evolution, and you're onto a winner. You'll benefit from employee loyalty, an improved retention rate and all the benefits that come with a positive company culture. That, we think, is worth communicating.
Related insights articles
Stay ahead of the curve
Sign up to our emails