< Our work
The art of gamification for driving employee engagement
The challenge
British Airways (BA) wanted to announce the arrival of its new A380 aircraft to its staff. With around 38,000 employees worldwide at the time, the challenge was to craft internal EVP comms that would reach everyone, especially with limited access to email or online information for many staff. From mechanics to cabin crew, BA needed a creative way to engage its workforce and generate buzz ahead of its rollout.
Industry
Transport
Services
Design, Employer brand, Web, Gamification, EVP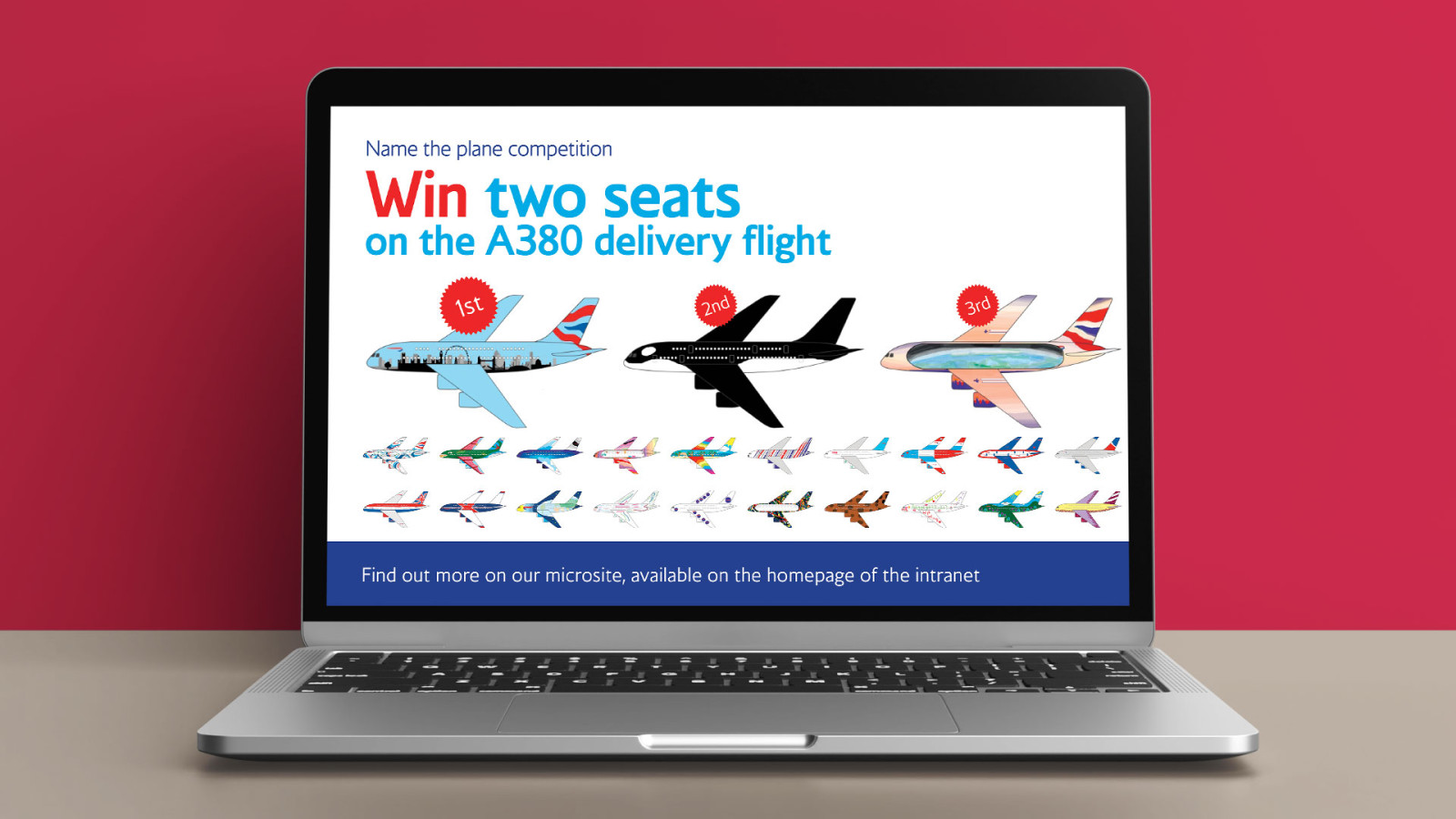 Our fearless approach
We persuaded the client that an interactive competition would be the best way to engage staff and worked with the airline to develop a 'flash game', which asked BA staff to design their own livery and/or aircraft interior.
Supplied with a colour palette, entrants could go wild and design whatever they wanted, from straightforward colour fills to more complex designs. A simple online interface allowed staff to decorate the A380's exterior and interior with a variety of icons. They could then use a digital paintbox to colour in the exterior before uploading their entry.
Our approach was all about thinking differently, creating the unexpected for internal comms through game design, to support employee engagement.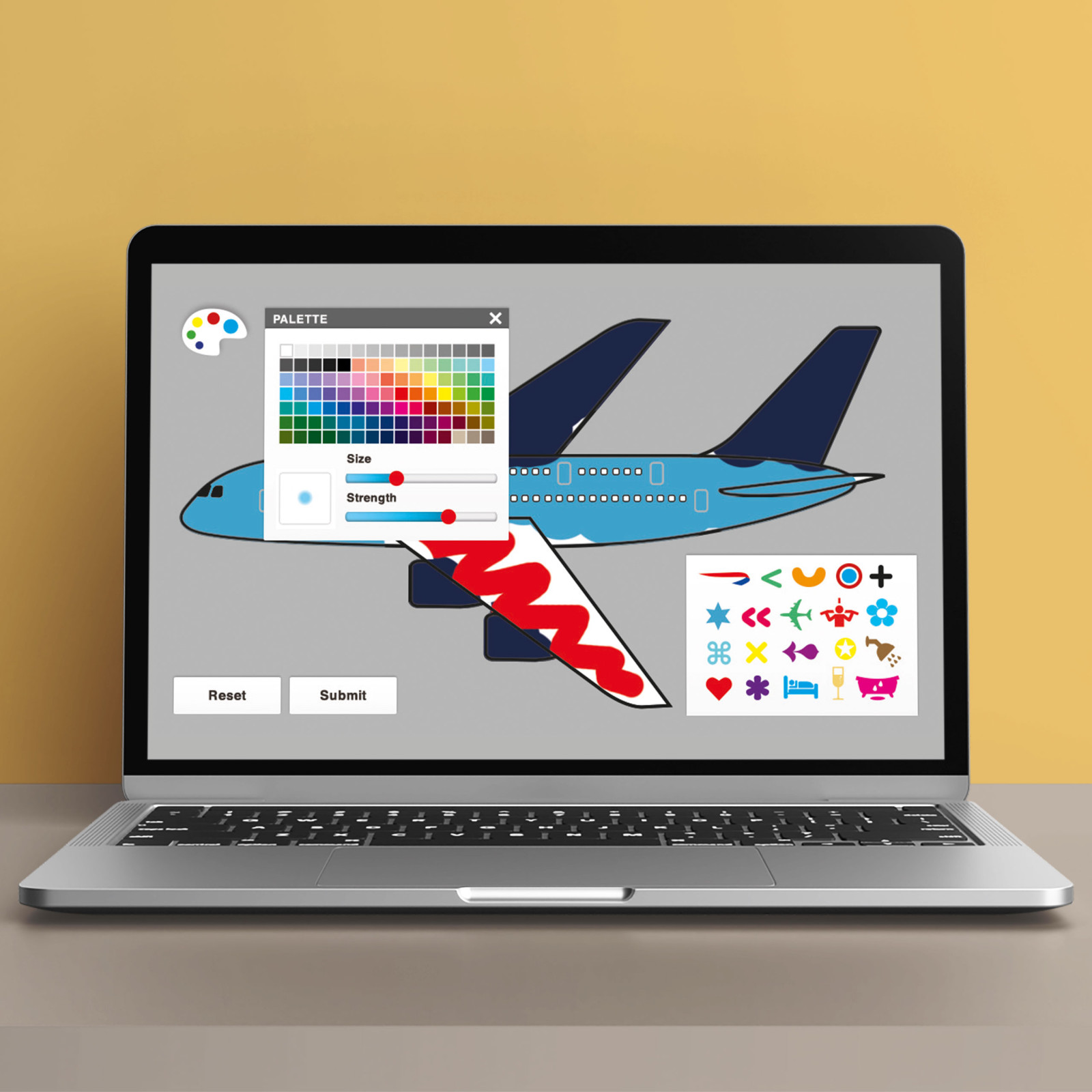 The impact

The client was thrilled with the competition response. The game proved a big win with BA staff, generating more than 10,000 entries from almost 5,000 people. The winning designs were dynamic and imaginative, with the London skyline, a swimming pool and even an Orca depicted across the A380's livery.
Feedback from the airline indicated that staff had a lot of fun coming up with their ideas. Employee engagement with the launch of the new aircraft was outstanding. They even lobbied to keep the game online after the competition ended, to carry on designing.

Proving gamification wins awards, the flash game also picked up industry trophies for best internal and best specialist comms.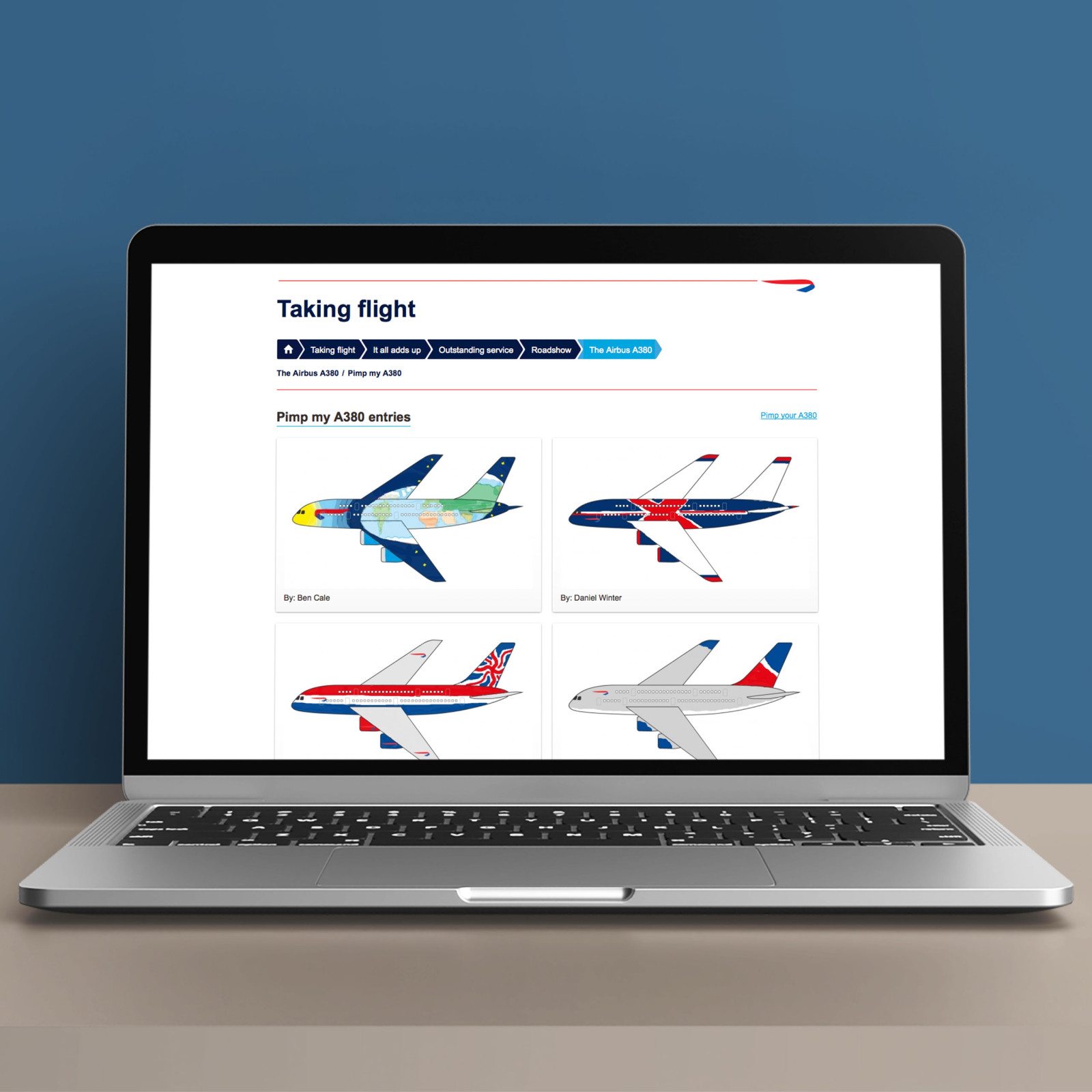 Our awards with this client
Digital Impact Awards 2014
Winner – Best digital employee communication
IoIC Awards 2014
Class winner – Best digital campaign
Ready to be fearless?
Get in touch.