The challenge
Informa, an international events, research and digital services business, had developed a new employer brand with a refreshed visual identity, and wanted to bring it to life as part of attracting new talent and creating pride internally. It needed a digital-first brand identity campaign, based on compelling storytelling and content, that would capture its unique culture and generous benefits.
The campaign had to draw in new applicants but also give current colleagues a feeling of ownership and belonging, reconnecting an international business post-pandemic. With staff spread across five divisions and over 30 locations, this is an ongoing employer brand and employee value proposition (EVP) project.
Industry
Information services
Services
Design, Employer brand, Video, Web, Scrollytelling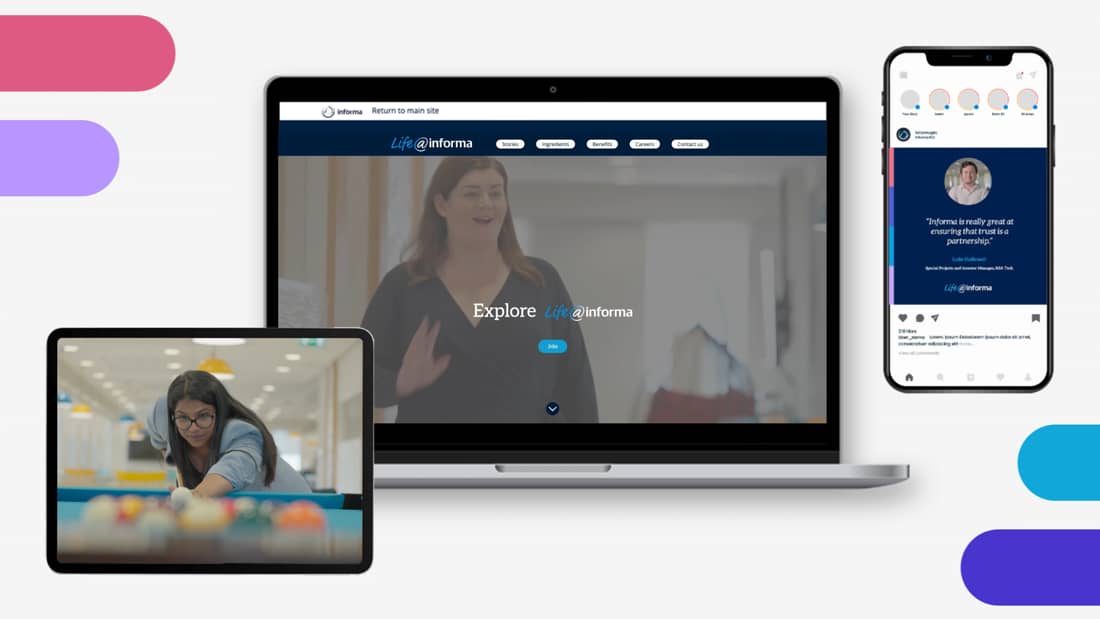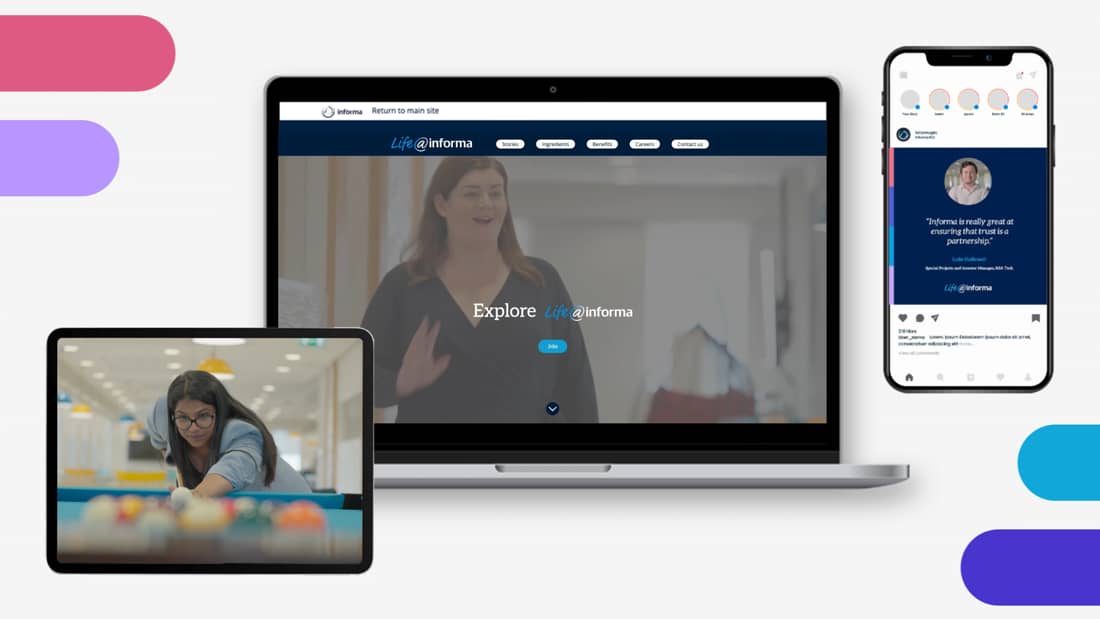 Our fearless approach
Informa's existing website was 'classic corporate', restrained design and filled with information, imagery and links to outside sources. We encouraged them on this project to be more daring, create something with more edge. Inspired by the four Informa 'ingredients' (freedom, opportunity, community, impact), our studio designed and built a one-page scrolling microsite. With vibrant imagery and revamped Informa brand elements, viewers experience a very intentional guided journey. While it's interactive, audiences get to slow down and sit with certain elements in the messaging.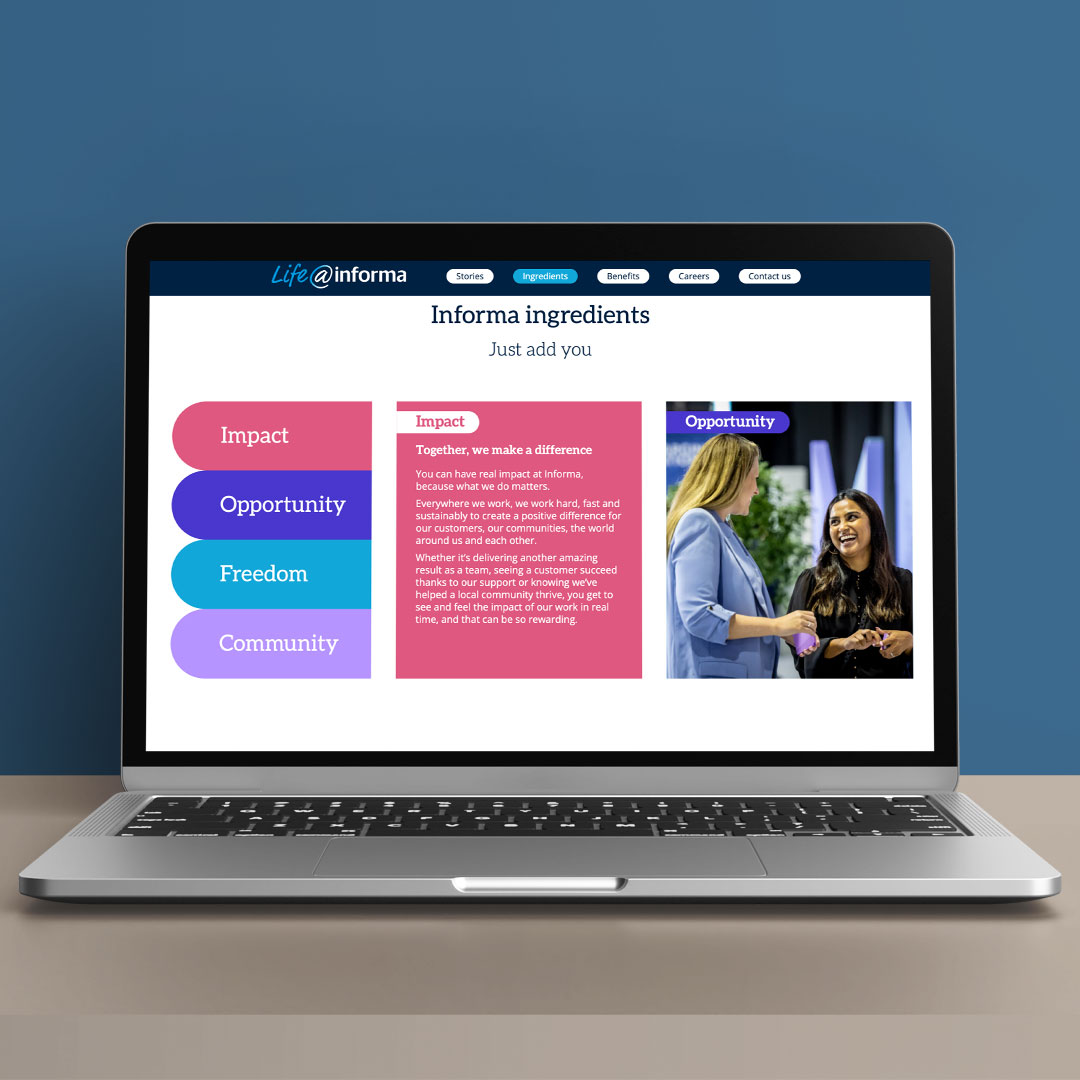 Genuine, fresh and relevant, the new Life@informa microsite tells the company's story through curated video interviews with colleagues in different countries. These are also shattered for social media content and internal comms. Pre-interviewing everyone really helps with authentic storytelling because we build up a relationship ahead of shoot days. We also film staff on the go, with their closest colleagues, for more genuine b-roll.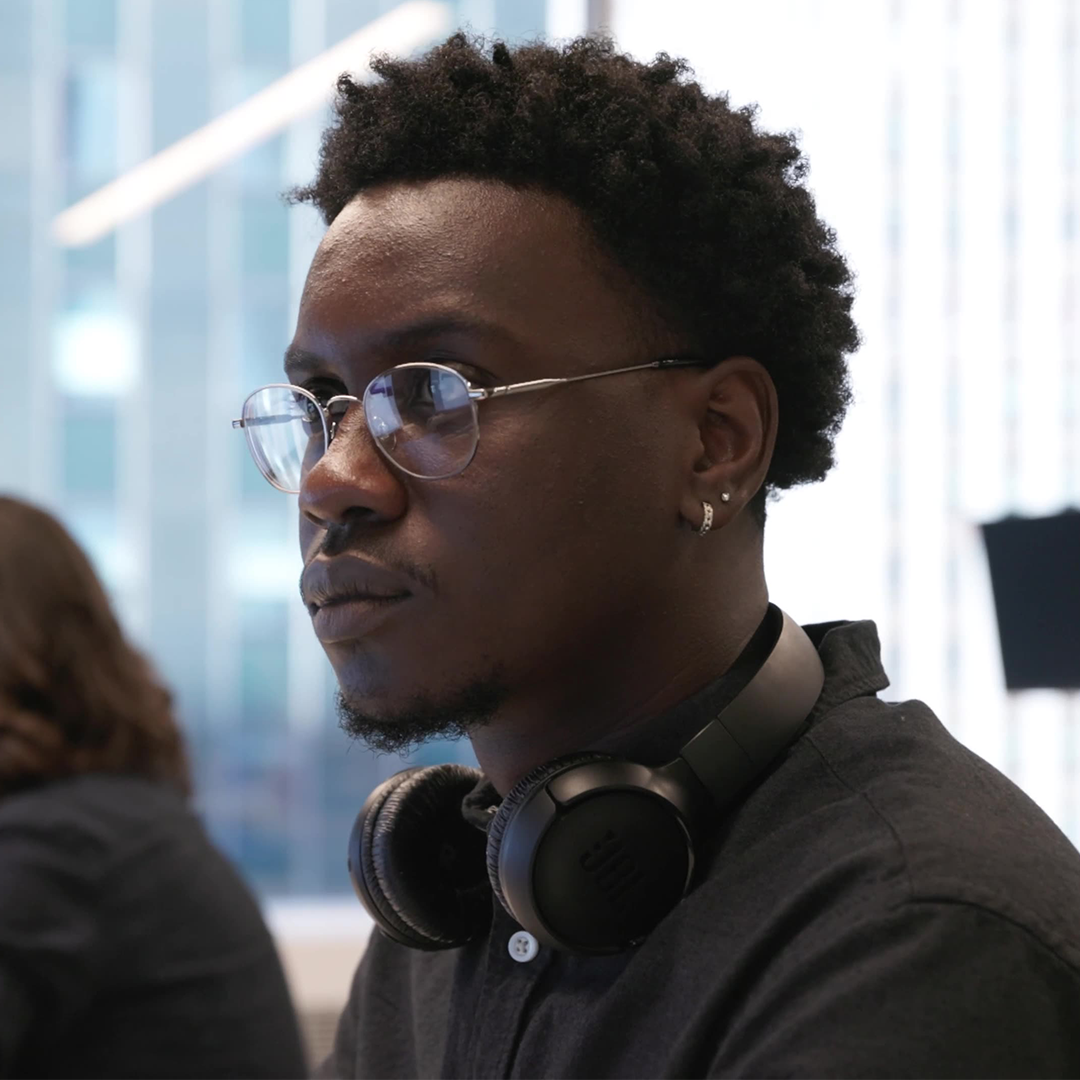 Interviews and video footage for the first library of Informa stories was captured in Dubai, London and New York. More video and design content to tell the Life@informa brand story is planned.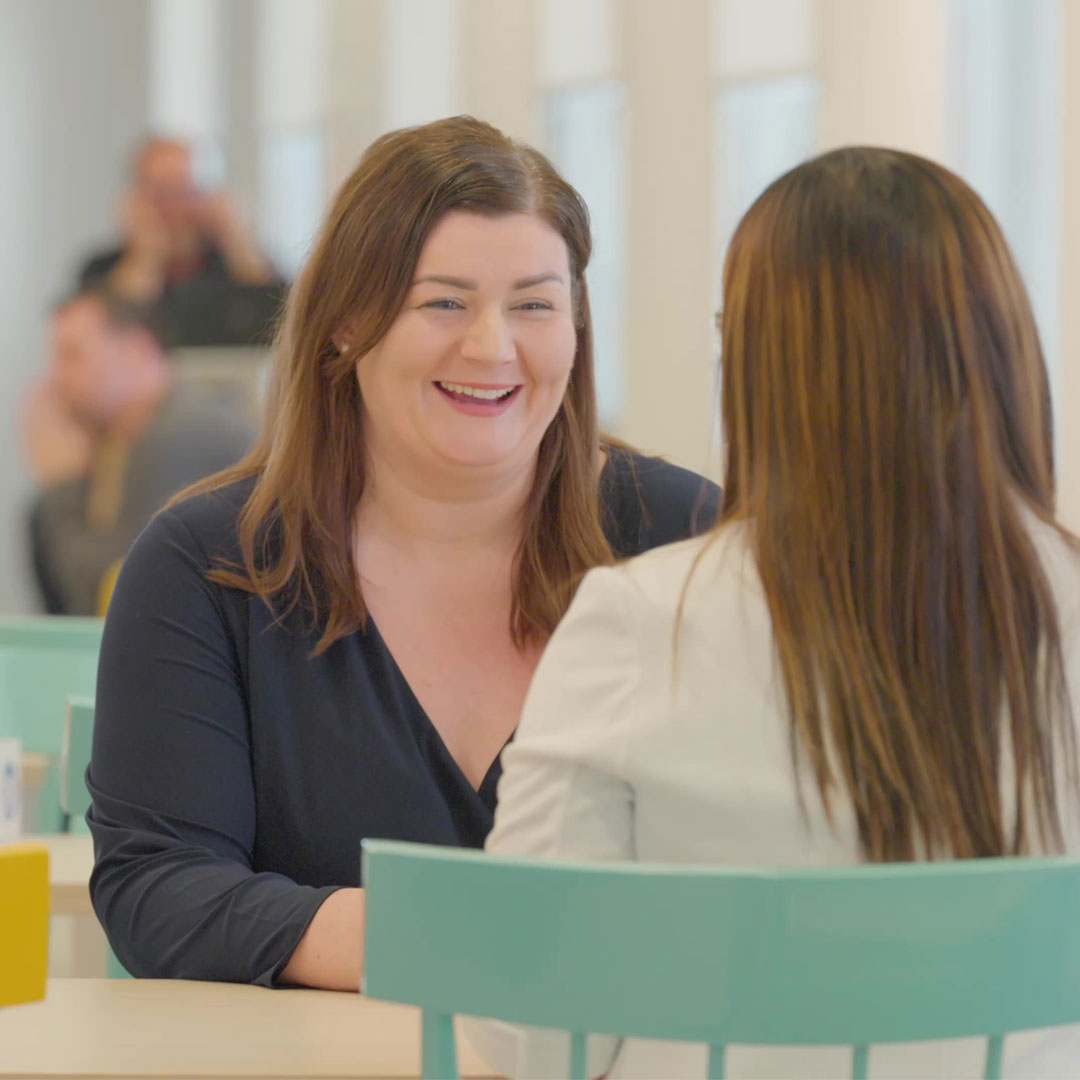 The impact
This is a new brand identity project and data is still coming in, but the client is thrilled with engagement so far and is using the visual identity and tone of voice more widely with the business. Overall, Life@informa is seen as a valuable resource and tool for internal recruiters to raise the profile of the Informa brand and bring in new talent.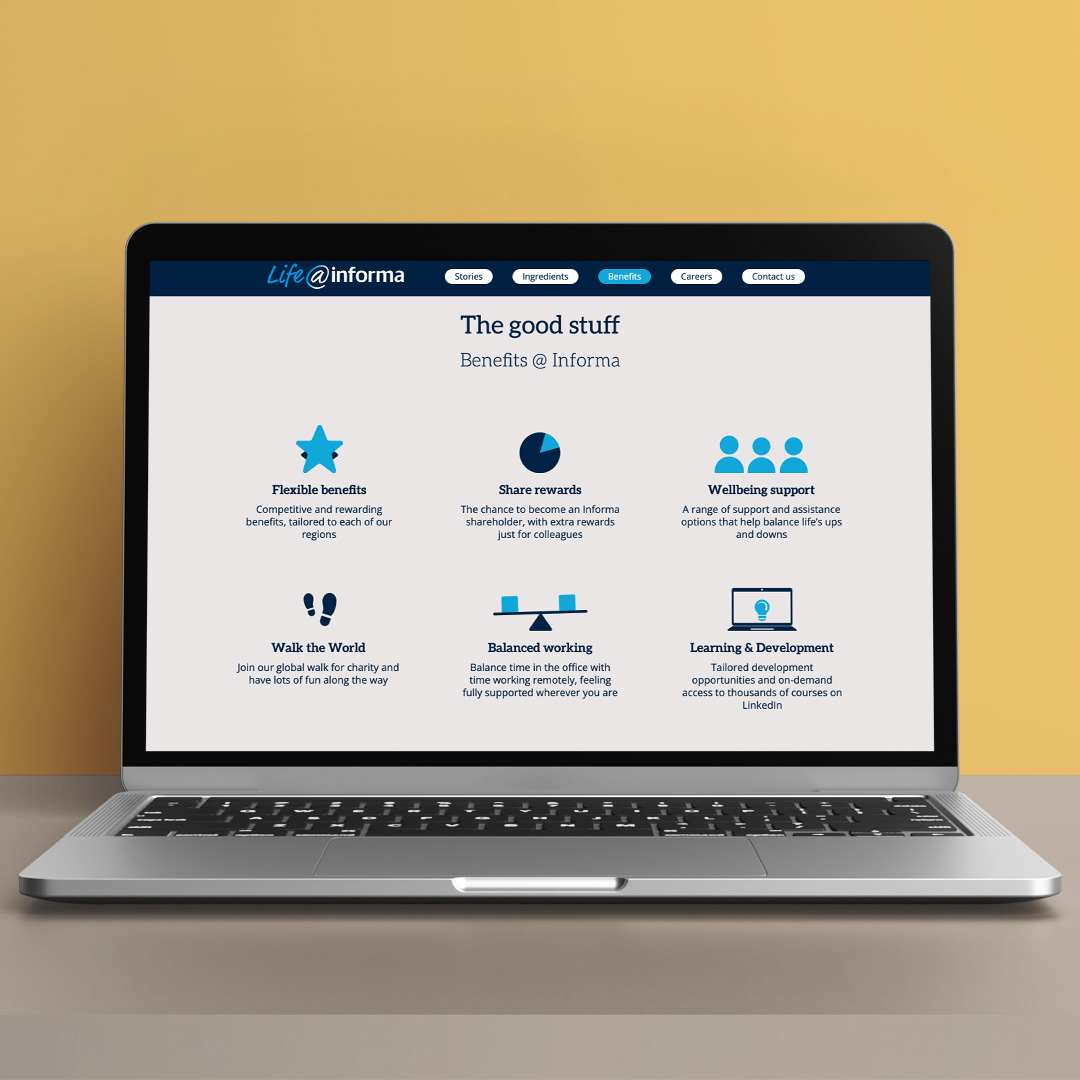 They built trust and rapport with our people and were able to both absorb our brand identity and extend it in new directions. We now have a digital hub that is leaps and bounds ahead of our other web estate, and a video storytelling series that our colleagues and leaders say makes them truly proud to work here
Ready to be fearless?
Get in touch.