< Our insights
Inside an employer branding agency brainstorm
Published Oct 01, 2023 – By Jasmin Southgate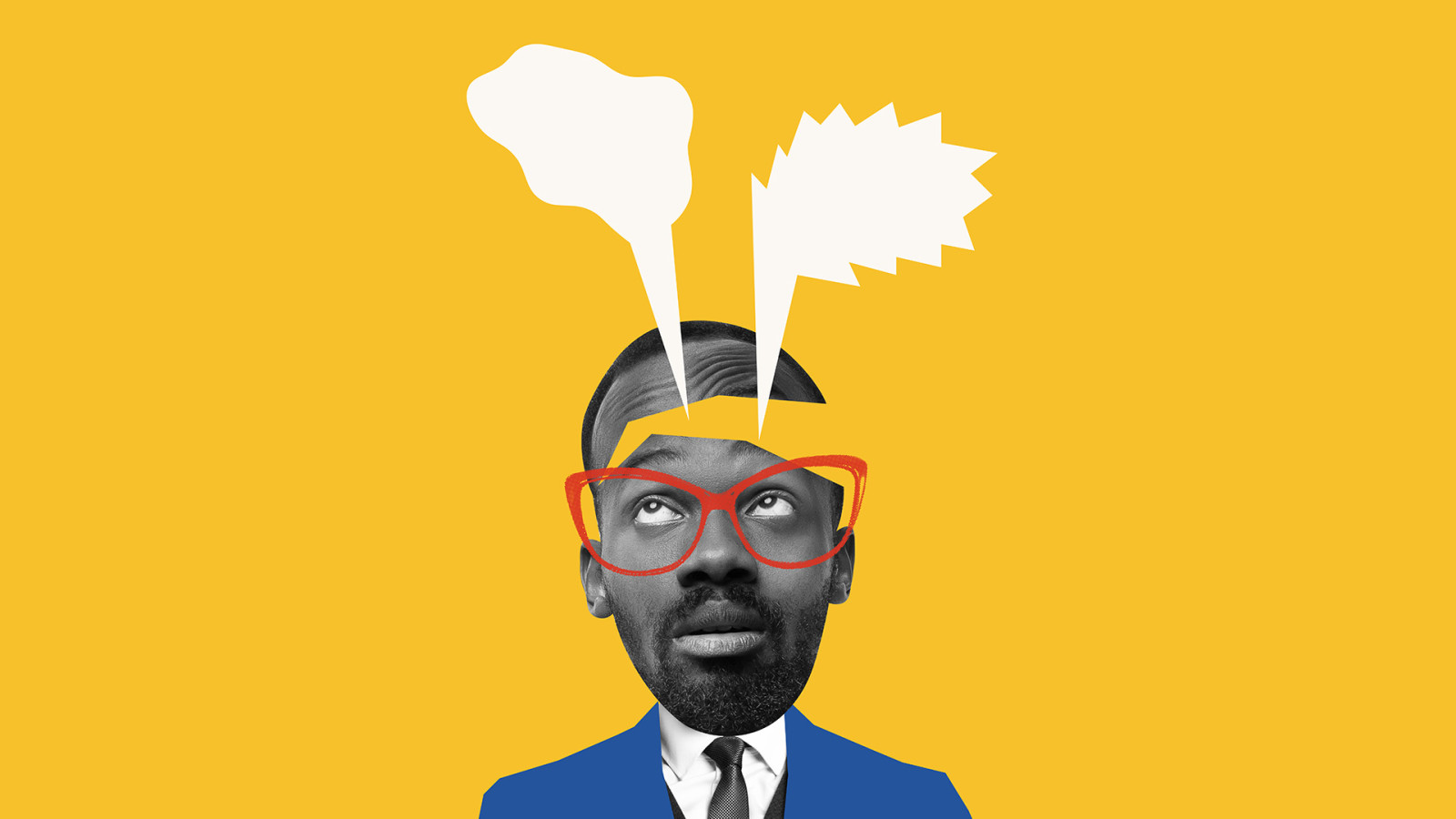 According to Hubspot: "Employer branding is the reputation you have as an employer among your employees and the workforce. It's also how you market your company to job seekers and employees." If companies can create effective employer branding, they are much more likely to retain good talent and attract new employees to their workforce. On top of this, you want to ensure your employer brand really does reflect your business authentically, so you can keep the brand strong, and attract qualified candidates who genuinely are the right fit.

More often than not, when you're thinking about employer branding internally it can be hard to separate the wood from the trees. And that's where an employer branding agency can help. They can add creativity to your employee value proposition in a way that your internal team may be too fearful to do. They can add new perspectives and see your company from more of a bird's-eye view.
So, a brainstorm meeting means getting into a room with all the people who matter for your campaign, from those who understand company culture inside out and those who understand recruitment needs, to agency creatives with heads full of exciting and engaging ideas and ways to bring your campaign to life.
When you're thinking about employer branding internally it can be hard to separate the wood from the trees. And that's where an employer branding agency can help
Brainstorming 101
Any employee branding brainstorm is about the client and agency working together in the early stages of a campaign. It should be a room full of positivity and excitement where your employer branding approach first appears in embryonic form. Here are the steps of an effective brainstorm:
Express your values and purpose: A strong employer brand needs clear values – it also needs a genuine purpose. The employer brand agency and the creative brainstorming process therefore need to draw out these core points: is the businesses's core purpose linked to sustainability, for example? If so, the employer branding should aim to show that purpose through real scenarios – your people are your best proof points.
Do you have images of your employees engaging in sustainability practices or talking about their importance? Using real stories will help the employer brand stand out and make it more appealing to potential candidates. While many companies have some shared, commonly used values, it's how you express these values and make them authentic that help you stand out in the market and create a compelling employer brand.
Articulate business strategy: With values and purpose covered, an employer brand agency brainstorm should involve analysis of the company's core strategy and business goals too. This will help to ensure that the ideas generated bring about an authentic employer brand and continue to meet business objectives, bringing in suitable candidates – those that are a good fit for the business right now, but also for the future.

Discuss the employee narrative: A key part of any compelling employer brand is the employees' story. A successful employer branding agency will keep employees and company culture central to any branding strategy. The brainstorm should pinpoint and give insight into company culture. It should divulge the qualities and skills that work well within your business.
This will mean that the prospective and current employees are more likely to stay long-term and remain happy in their work. It is also a good idea to think about how your company culture is perceived by the whole business, and if people have a good understanding of it. If you don't have a joined-up process between the employer brand work and your actual culture, you're likely to fall flat.
Develop a visual approach: Your agency should bring some visual ideas and examples to get the creative juices flowing. Don't be surprised if some of these push the creative envelope a little too far, it's all part of the process. We often go into these meetings with a scale of visual ideas, starting with safely on brand and ending with an idea that pushes the brand to extremes. It gives us a sense of where our clients want to take the campaign. So, if your agency brings you a video idea involving bouncing chickens (as we have had in the past), don't be too worried. Do be worried, however, if they don't also bring you something right on brand.
From these ideas, decide on a visual approach. How do you want the campaign to look and what do you want employees and candidates to feel when they see it? It should spark some lively discussion but try to make some decisions.
Decide on a strategy and assets: Finish your brainstorm off with rough employer branding strategies for engaging employees and prospective employees. This applies whether it's a social media campaign, website content and online advertising supported by internal content on the intranet, wall vinyls or even videos or animation.
We've created a wide range of assets over the years that first reared their head at brainstorm meetings. These range from CGI animations designed to inspire prospective employees, to interactive games. And of course, we've created staff magazines although demand for these has declined as digital content has become ubiquitous.
A brainstorming process should also consider the characteristics of ideal candidates, which can be used to build a strong employer brand story.
Related insights articles
Stay ahead of the curve
Sign up to our emails