< Our insights
8 AI tools that every content creator should know
Published Nov 06, 2023 – By Andrew Strange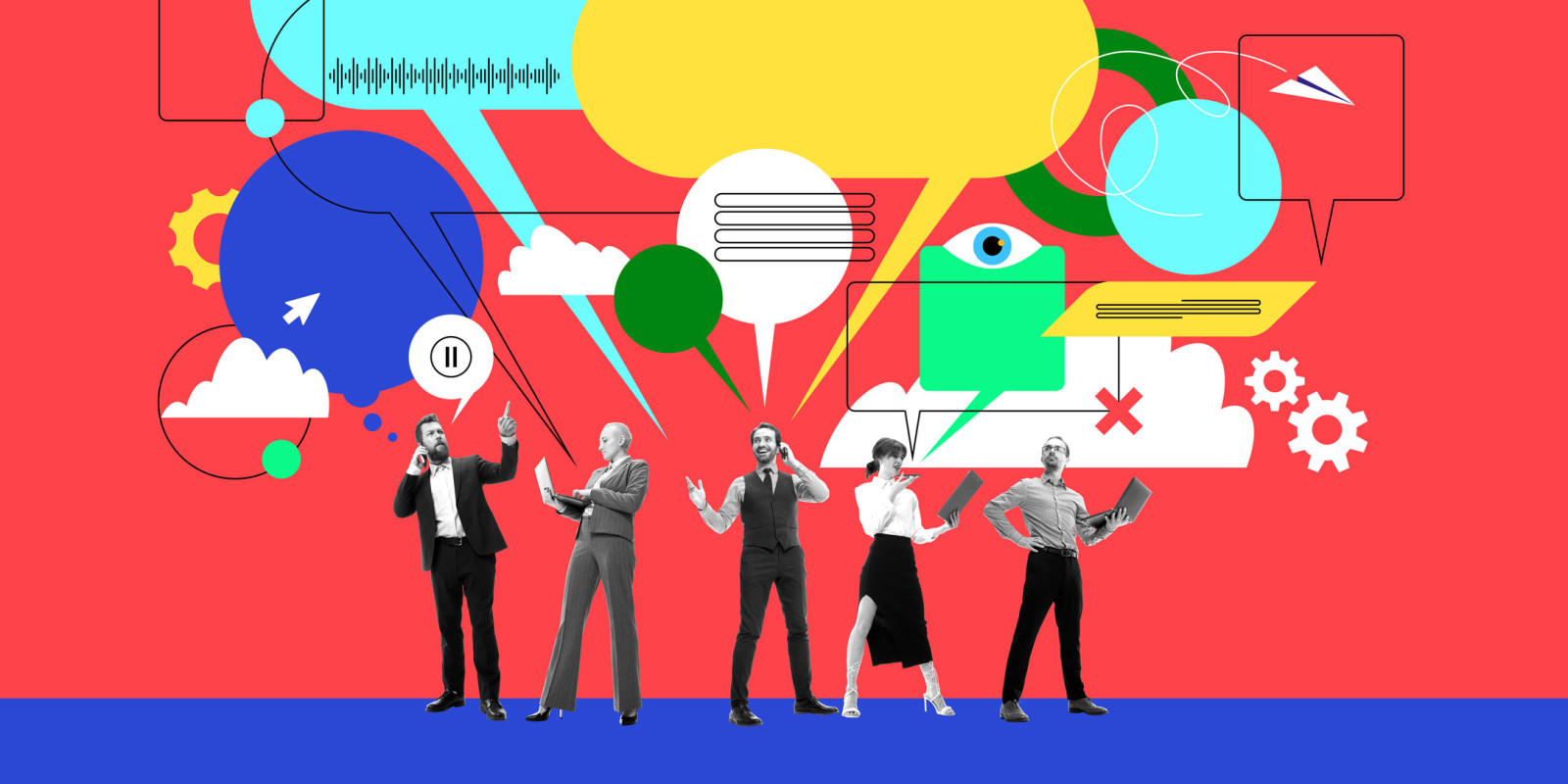 If you're a content manager or content creator who is finding it difficult to keep up with the rapid changes in generative AI, you're not alone. Nevertheless, more and more marketers are beginning to use the technology so it's important to catch up as quickly as possible.
According to a new survey from Deloitte Digital on generative AI in marketing content production, 26% of the leaders questioned were already using generative AI and another 45% were planning to use it by the end of 2024. Deloitte surveyed 650 leaders in the business-to-consumer and business-to-business sectors. Each business had at least 100 employees and annual revenues of more than $50 million.
All of the respondents to the survey held senior managerial positions in e-commerce, marketing, or product marketing departments, with responsibilities spanning communications, content creation/marketing, and editorial/publishing. So, it's pretty clear that the use of generative AI in content marketing is going to increase – but which tools should content creators use? Here are some that have caught our eye at Wardour – including a few that are now in our toolkit.
1. Canva Magic Studio
You may already be using web-based graphic design platform Canva – many of our clients are and we use it ourselves here at Wardour. Canva is releasing a new suite of AI-based design tools that aim to make content creation more accessible. Called Magic Studio, it will provide a host of new tools for automating labour-intensive tasks, like converting designs into other media formats or instantly editing images.
Magic Studio will allow you to, for example, convert a blog into an email or social media post without needing to manually change the layout or update the copy and it can automatically translate designs into more than 100 languages. Canva has also added a new text-to-video capability, which can generate short videos from text prompts, or an existing image uploaded from its image library. The text-to-image tool has also been updated to provide a range of style options and make it easier to create great content. Magic studio frees up the creator to producer engaging content.
2. YouTube Shorts
Shorts, YouTube's answer to short-form video app TikTok, will enable users to create video content using AI. The new feature, called Dream Screen, will allow content creators to make AI-generated video or backgrounds just by typing in what they want to see. YouTube CEO Neal Mohan says that you could type in "something as crazy as a panda drinking a cup of coffee," and then the video will appear on screen. The company has also suggested examples like underwater castles, dragons, or sci-fi moonrises.
The tool is being trialled with a select group of content creators who are producing quality content and will roll out in 2024. The Shorts platform averages around 70 billion daily views, up from 50 billion in January, which makes it excellent for promoting brand awareness.
3. MarketMuse
MarketMuse is an AI-powered tool that can optimise your content strategy to improve your SEO. Rather than the usual method of assessing how difficult a keyword is to rank for, MarketMuse identifies specific topics on your website where you have authority. It then helps you build out your content from there by identifying semantically similar topics that are likely to impress Google, therefore allowing you to spread your authority via internal links.
MarketMuse allows content creators to optimise every blog post by providing a target word count and score, and dozens of semantically connected words and phrases designed to attract Google's attention and propel you up the search engine's rankings. It's a tool we use here at Wardour and would be happy to show you.
4. LinkedIn
LinkedIn has announced Accelerate, a generative AI tool designed to help an advertiser or social media content creator to automate all aspects of their campaign creation. The company says that in just five minutes Accelerate can design and optimise a campaign and ensure it reaches the ideal B2B audience.
The tool can develop personalised campaigns using generative AI and LinkedIn data
Accelerate includes real-time campaign optimisation
It can propose targeting, creative and strategy options, all of which can be refined by marketers
And it can also fine-tune audience creation, rather than marketers having to hunt for the right audience
The social media platform aims to not just target an individual but a diverse group of decision-makers, each with their own role in the purchasing process, such as a finance director looking at cost savings, or a security expert evaluating product safety features.
5. Wonder Dynamics
We've had some real fun with this AI tool, which automatically animates, lights and composes CGI characters into live action scenes. It does away with complicated 3D software and expensive production hardware – all you need is a camera. Simply upload footage of a model and the system automatically detects the actor's performance and transfers it to the CGI character of your choice. We've managed to produce some great content, including turning our head of digital into a robot.
Wonder Dynamics analyses and captures everything from body motion and lighting to camera motion and it even tracks the actor's facial performance. It makes it easy to begin producing impressive CGI video content.
6. ChatGPT
We've all heard of ChatGPT and its amazing capabilities – and its limitations. OpenAI announced on X (formerly Twitter) that ChatGPT now has web browsing capabilities. Previously the chatbot was limited by reliance on a dataset that ended in 2021, meaning it couldn't tell you, for example, about the Liz Truss government.
The browsing feature is available immediately for paying users and will be expanded to all users soon. The company says that ChatGPT can now provide current, authoritative information with direct links to sources. It briefly offered a browsing feature back in March, but it was withdrawn when it was discovered it was being used to bypass website paywalls.
OpenAI has also launched its DALL-E3 image generator, which will be integrated into ChatGPT. DALL-E3 is an improvement on the previous version and transforms text prompts into vivid and imaginative images.
7. StoryboardHero.ai
Created by a Singapore-based company, StoryboardHero.ai is a storyboard generator that enables a video content creator to develop concepts, scripts and storyboards in minutes. The tool offers a range of unique features, including the:
generation of concepts and scripts in seconds
seamless organisation into storyboards
generation of AI images for storyboard scenes
option to request hand-drawn images instead of AI images
ability to export PDFs of storyboards with customised branding
8. TextFX
Google has launched a suite of "AI-powered tools for rappers, writers and wordsmiths" as part of its Lab Sessions series of collaborations with creatives. Called TextFX, the project is a collaboration with the critically acclaimed rapper Lupe Fiasco, who you might remember from his 2007 hit 'Superstar'. TextFX harnesses Google's large language model technology through ten tools that are designed to "expand the writing process":

Simile: Create a simile about a thing or concept
Explode: Break a word into similar-sounding phrases
Unexpect: Make a scene more unexpected and imaginative
Chain: Build a chain of semantically related items
POV: Evaluate a topic through different points of view
Alliteration: Curate topic-specific words that start with a chosen letter
Acronym: Create an acronym using the letters of a word
Fuse: Find intersections between two things
Scene: Generate sensory details about a scene
Unfold: Slot a word into other words or phrases
It's free to use, and each tool comes with a helpful video of Lupe using it in his process, as well as a look 'under the hood' at the technical details behind how it works. As with all AI tech, your results will vary, but it's worth having a play – it could be really useful for sparking content ideas.
Support digital marketing strategies
According to the Deloitte report there are good reasons to use AI tools like these for creating content. The research revealed that content marketing has become vital to the digital marketing strategies of 8 in 10 of the leaders they quizzed and had grown in importance between 2022 and 2023.
The demand for personalised, timely and relevant content has presented organisations with significant challenges. The research revealed that demand for marketing content grew by 1.5x in 2023, but marketing teams were only able to meet that demand 55% of the time. Marketers using generative AI can potentially get ahead of that demand by using it to support higher quality, greater volume of content, and higher employee productivity.
Other key findings from the report included:
A 54% increase in the volume of content needed to be produced in the past year.
Generative AI users report saving an average of 11.4 hours per week, enabling them to focus on higher-value or more strategic tasks.
65% of companies are very or extremely concerned about intellectual property or legal risks of using generative AI.
Successful content creators will need to understand the tools that are now available for creating high-performing digital content or risk falling behind in the market, all while keeping abreast of the latest copyright laws.
Mike Brinker, principal, Deloitte Consulting LLP and content studio leader at Deloitte Digital, said: "Generative AI solutions are not just about keeping up with content demands; they are about staying ahead of them. By working alongside artificial intelligence, businesses are empowered to create high-quality, personalised content efficiently, giving them a competitive edge in today's digital marketplace."
Stay ahead of the curve
Sign up to our emails