< Our work
Changing perceptions around corporate purpose
The challenge
Legal & General's corporate purpose is all about building a better society through investments that have a positive social impact, as well as benefiting shareholders. It's a strategy our client calls 'inclusive capitalism'.
Our objective was to bring this concept to life for Legal & General stakeholders, which include public sector decision-makers, partner companies, customers and communities. We needed to use our content innovation to deliver a premium brand experience that would measurably boost engagement and change perceptions around corporate purpose – all while ensuring our approach was sustainable.
Industry
Financial services
Services
Video, Content marketing, Web, Copywriting, Creative strategy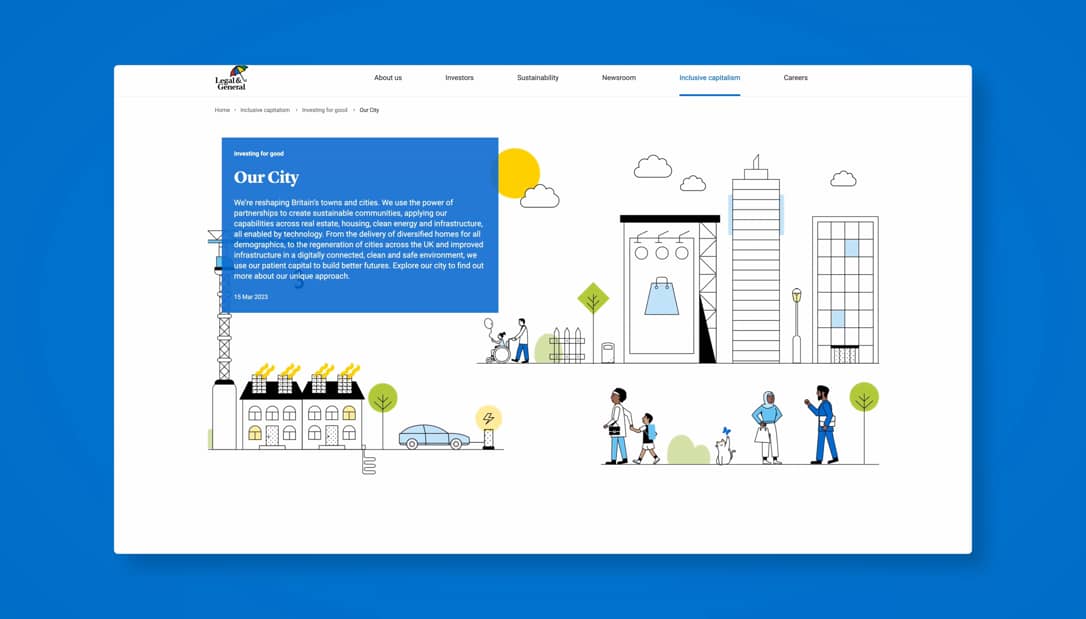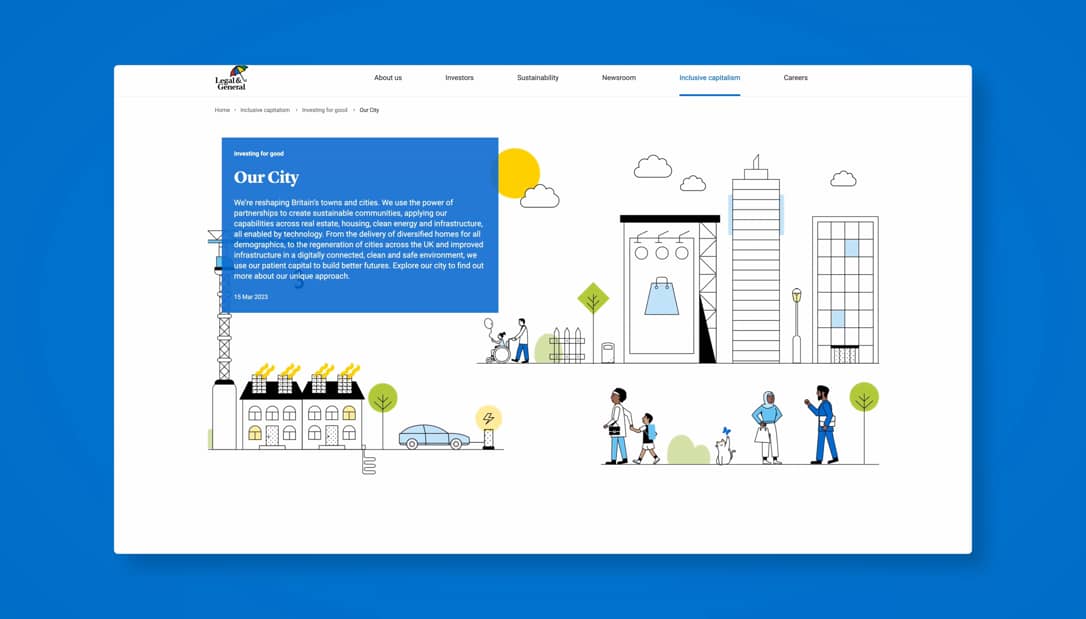 Our fearless approach
We've developed 160+ content and creative assets across a variety of mediums for Legal & General's integrated inclusive capitalism content hub. This ranges from evergreen corporate purpose content dealing with the group's long-term aims, to reactive pieces tackling emerging issues like the cost-of-living crisis. Our creative teams also worked on how to repurpose and resurface older content for fresh audiences.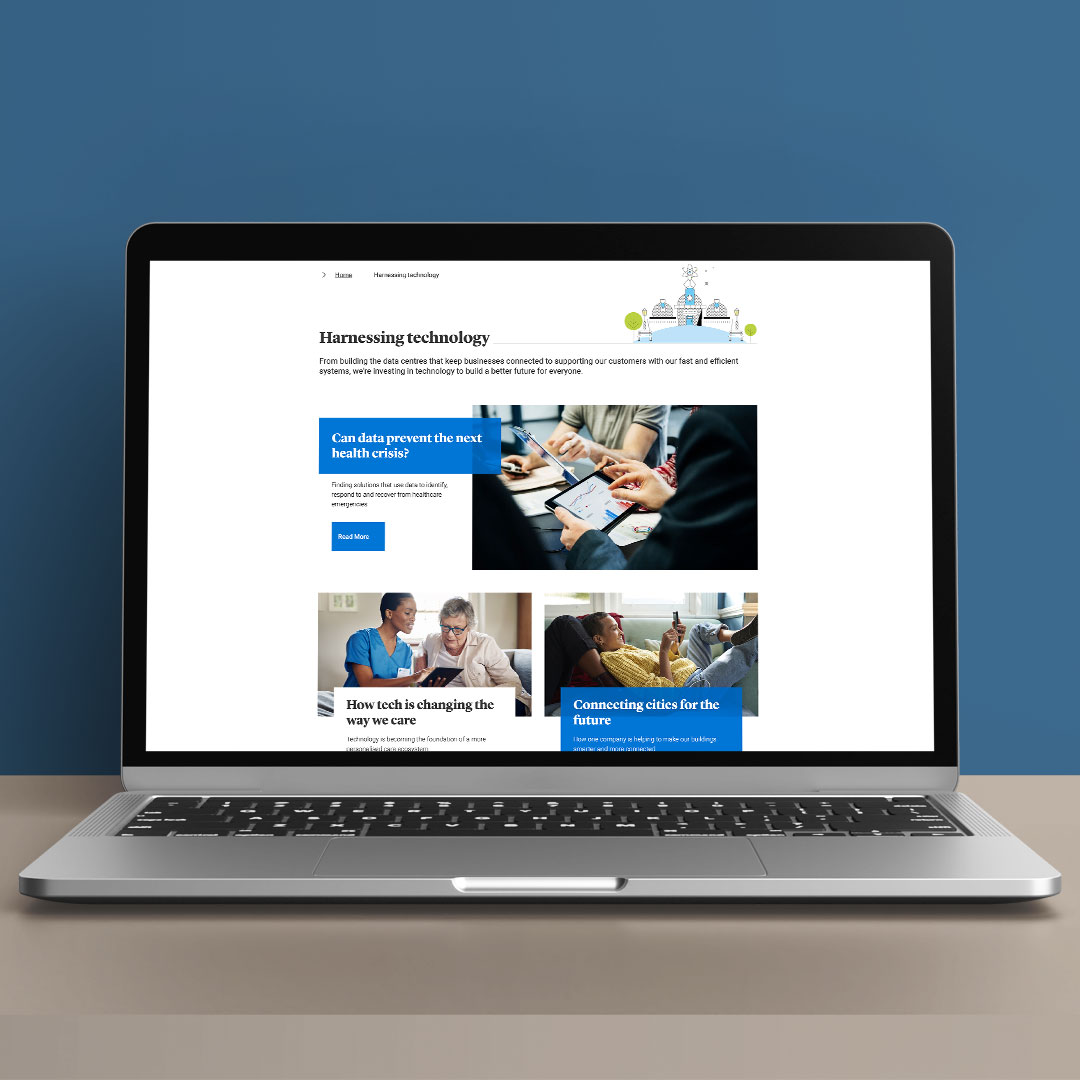 Along with assets including an interactive year in review video, created to support Legal & General's 2022 annual report, our thinking reshaped the company's Rebuilding Britain Index. This index tracks the UK's efforts to level up its economy and tackle inequality.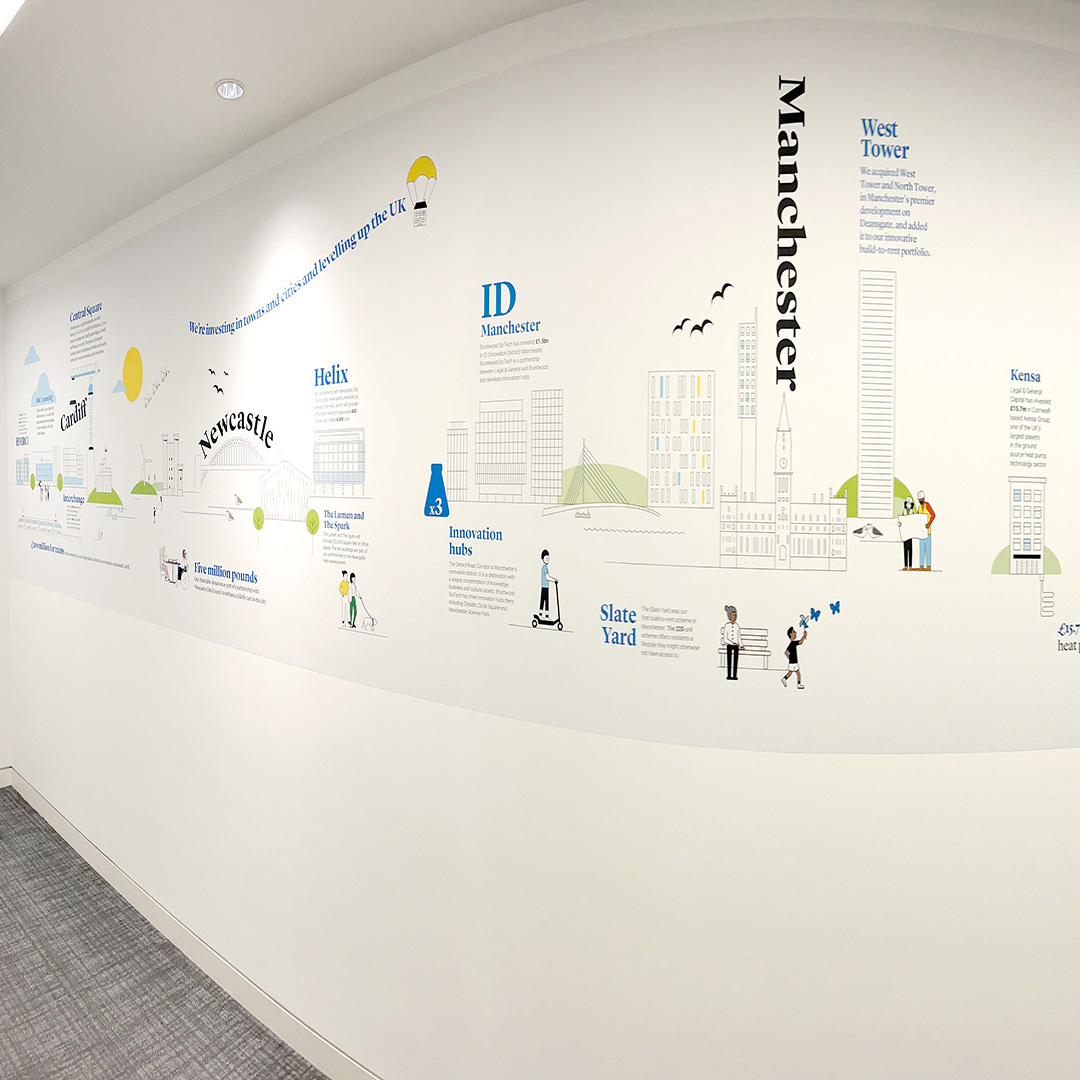 We developed accessible, compelling animation to illustrate each quarterly 'wave'. Our creative teams also applied the Wardour edge to social and climate impact reports, and on an infographic depicting its work reshaping Britain's towns and cities.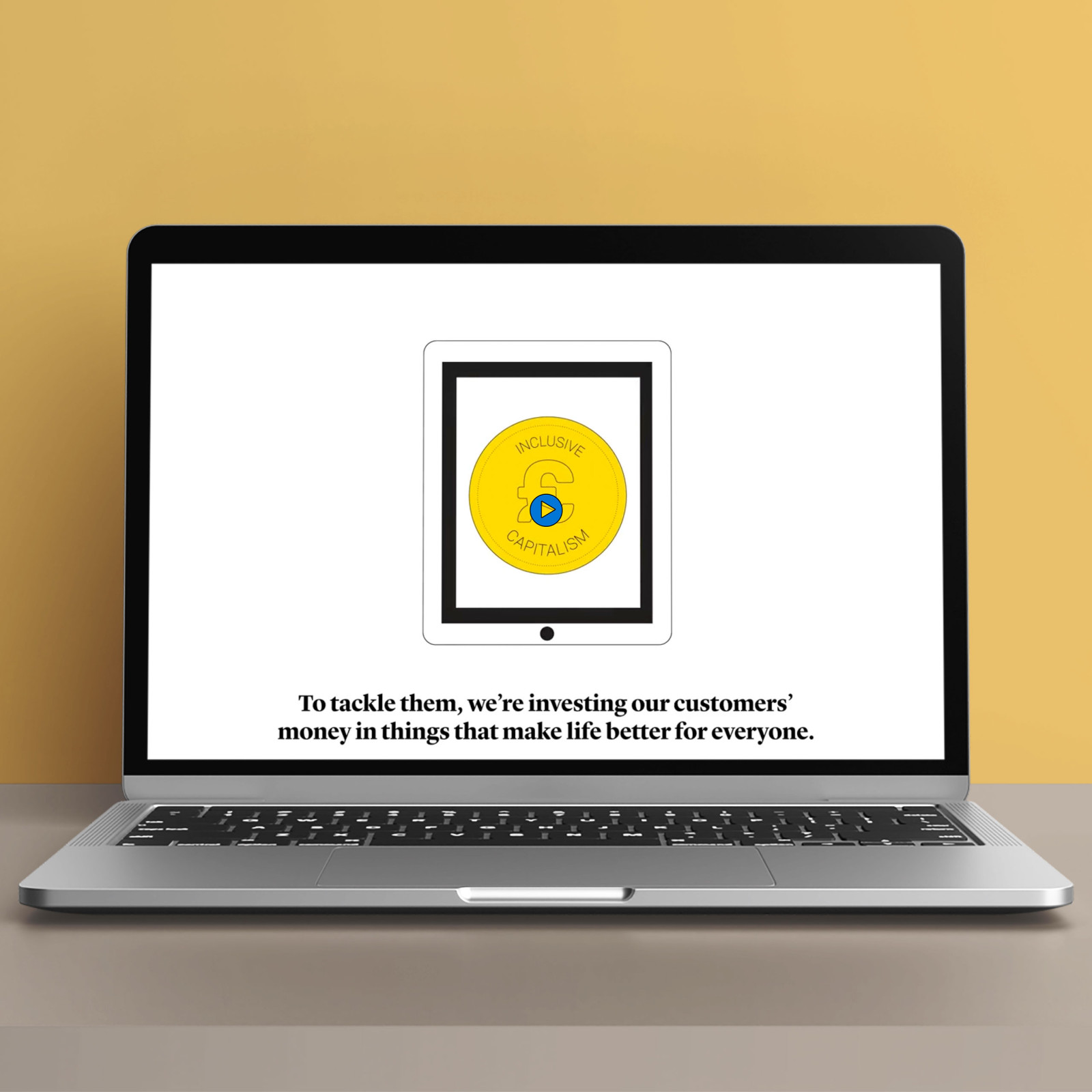 The impact

Multi-award-winning, our inclusive capitalism work has played a major part in Legal & General exceeding expectations for the website. We've had great feedback from internal and external stakeholders too. Between 2021 and 2022, the company's brand index score jumped up by five points, driven by previously neutral consumers developing a positive view. We've been collaborating with our client on this since 2018.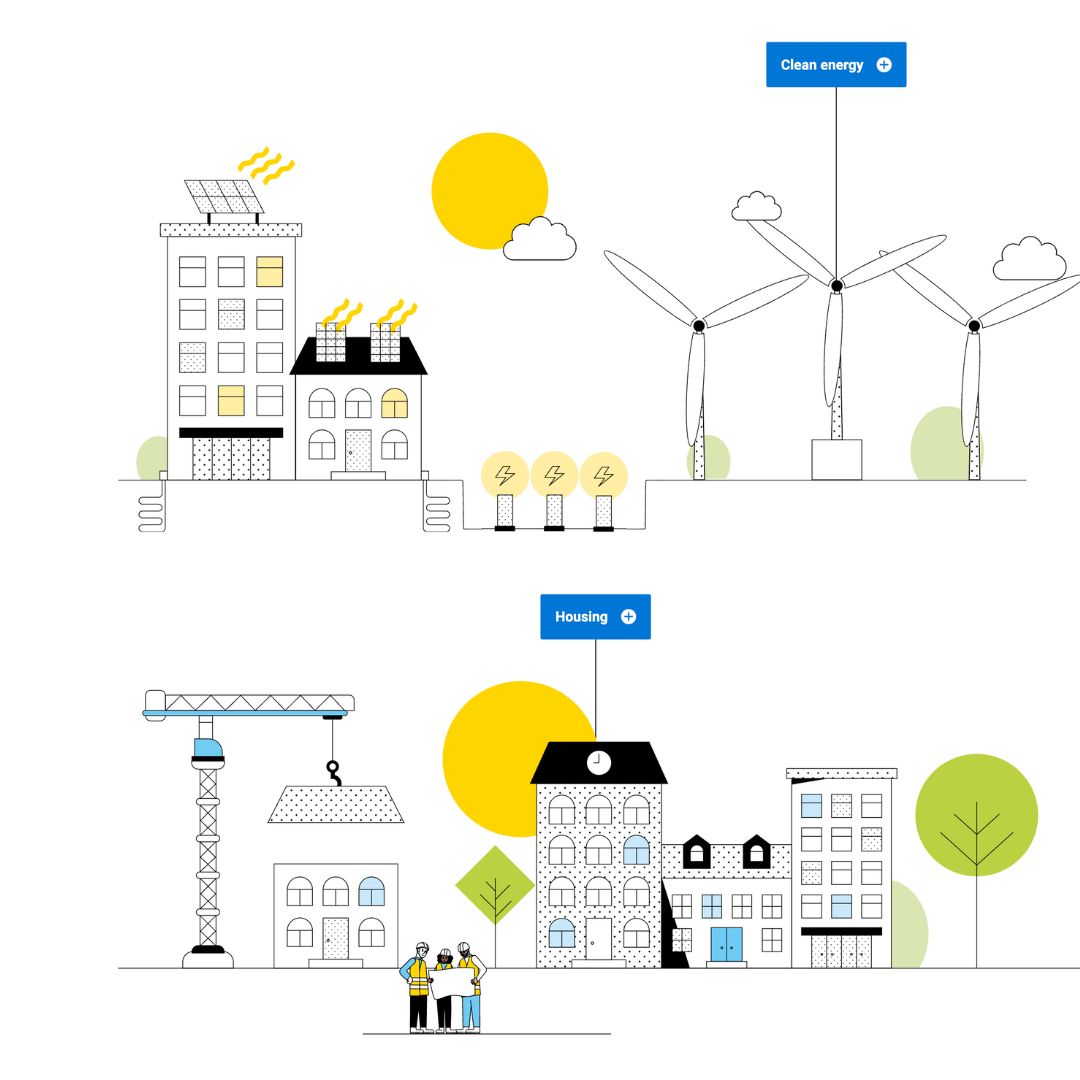 We are delighted with the way Wardour has brought our purpose to life. We have been working with Wardour for many years, the result being they really understand our purpose and embed it in the content they produce for us to excellent effect
Our awards with this client
Corporate Content Awards (Europe) 2023
Silver – Best content targeted to the CSR community
Bronze – Best content campaign to assist with corporate positioning
Digital Impact Awards 2023
Silver – Best use of digital in the financial services sector
Summit Creative Awards 2023
Silver – Financial marketing
Silver – Print materials
CorpComms Awards 2022
Gold – Best corporate website
Summit Creative Awards 2020
Bronze – Microsite
Ready to be fearless?
Get in touch.