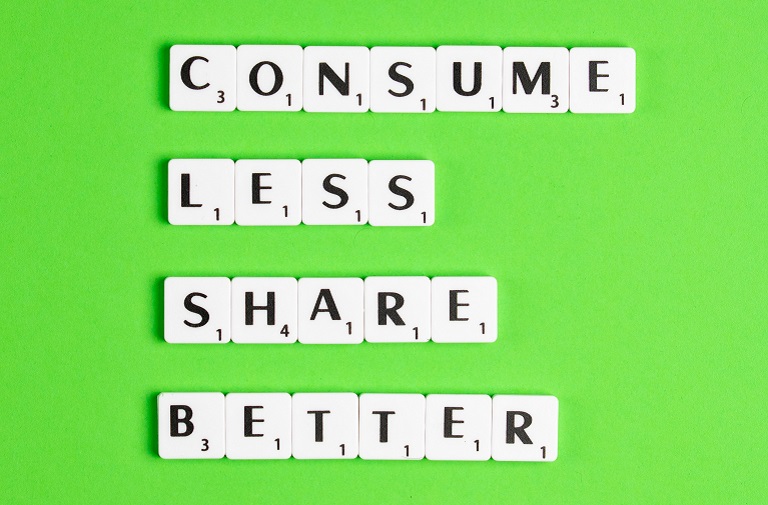 The past 12 months haven't fallen short of giving us a host of environmental discussion topics. In September 2020, Extinction Rebellion took 10 days of action in their 'Autumn Rebellion', which saw protestors block Parliament Square, hold a beach party outside the Cardiff Parliament to raise awareness of rising sea levels, and block access to several printing presses to highlight what it called the media's failure to adequately report on the climate emergency. Meanwhile, a set of 2021 measures set out by the UK Government include plans to ban live animal exports and hunting trophy imports, in a victory for animal welfare organisations. And of course, one of the silver linings of the devastating Covid-19 pandemic has been the reduction in greenhouse gas emissions during lockdowns all over the world.

It's no coincidence that, because social purpose is now integrated into business activities, it's now becoming integral to the key messaging of so many of our clients, to the point where the largest part of our job as an agency is by far the communication of our clients' social agenda, and that includes sustainability reporting, spotlighting sustainability goals and, crucially, transparency on a company's own role when it comes to corporate sustainability . So, for World Environment Day 2021, we've provided a snapshot of some of our environmentally-focused projects.
Biffa's circular economy
"Waste management service company Biffa asked us to create an infographic that could help to explain its important role within the circular economy. Biffa collects waste, recycles it, recovers energy from it and reduces the amount of waste to begin with. Communicating this in a way that is simple to understand was key. The process included research, trialling wireframes and developing mood boards. The final design is structured around the letter B (for Biffa) and shows Biffa's involvement in the many steps of the wider circular economy for the waste industry."
Laura Sagar, Editor
Renewi's Sustainability Report
"We have been working with Renewi for well over a decade, advising on reporting best practice and helping them to explain the circular economy and the key role they play, to articulate Renewi's positive impact across three key sustainability themes – People, Planet and Partnerships – and to indicate their mission to transform waste into essential new products, sustaining tomorrow by acting today.
"With a new corporate strategy and three clear sustainability themes this year (The world, Our approach and Our impact), it was time for a new and distinctive approach to reach a broader audience and be more vocal about Renewi's role at the heart of the circular economy. We created a succinct sustainability report as an animated PDF with separate, more detailed downloads available online. We took an outside-in approach, inviting the reader to engage with "Let's create a more circular, greener world". We created short, succinct chapters, supplemented with embedded infographics and powerful, emotive photography. We supported the narrative using voice, in particular external experts. The result? A sustainability report with a difference. One that is engaging and works for many audiences, ready to view on 11 June."
Georgina Beach, Account Director
RSA Journal's sustainability issue
"The RSA Journal is the quarterly publication of the Royal Society for Arts, Manufactures and Commerce (RSA). It goes out to the Society's 30,000+ international Fellowship, with each edition around a particular theme.
"For issue 1 2021, the journal focused on sustainability. We looked at the topic from a range of angles: Anatol Lieven wrote a lead article on how the nation-state is the answer to successfully tackling climate change; we interviewed Christiana Figueres, a former executive secretary of the UN Framework on Climate Change, about the importance of optimism and developing a new mindset towards consumption; we featured an article on agroecology; solicitor Raj Chada, who represented some of the Extinction Rebellion activists after their demonstrations in London, wrote about whether British laws on civil disobedience are fit for purpose when it comes climate change; and historian Emily Cockayne looked at the Victorians' approach to rubbish, asking what we might learn from them."
"Climate change is a huge topic, and we knew we didn't want to re-tread old ground with the journal. We instead wanted to highlight new angles across a broad range of topics, written by individuals with different backgrounds and areas of expertise. Climate change is an incredibly serious issue that will only continue to further dominate the agenda in the coming years. We wanted not only to provide Fellows with in-depth articles on pressing topics, but to also suggest to them ways we might work together to combat the effects of climate change."
Milena Below, Editor
Legal & General's tackling of the climate crisis
"Our ongoing work with Legal & General is focused on raising awareness of the Group foundation of inclusive capitalism, part of which is creating a better tomorrow for everyone through tackling the climate crisis. When building the company's brand website to articulate this, we included a pillar called 'Tackling the climate crisis', which offers a variety of articles and videos about this crucial task, from the bigger picture of why change needs to happen now, to the company's internal roadmap to net zero to support the global challenge we all face, to its multiple green energy investments in areas like electric-vehicle charging and offshore wind."
Lulu Trask, Editor
To learn more about how Wardour can help communicate your sustainability goals, pop us an email at hello@wardour.co.uk – we'd love to have a chat with you.
Stay ahead of the curve
Sign up to our emails