< Our insights
What does Threads mean for the social media landscape?
Published Jul 13, 2023 – By Wardour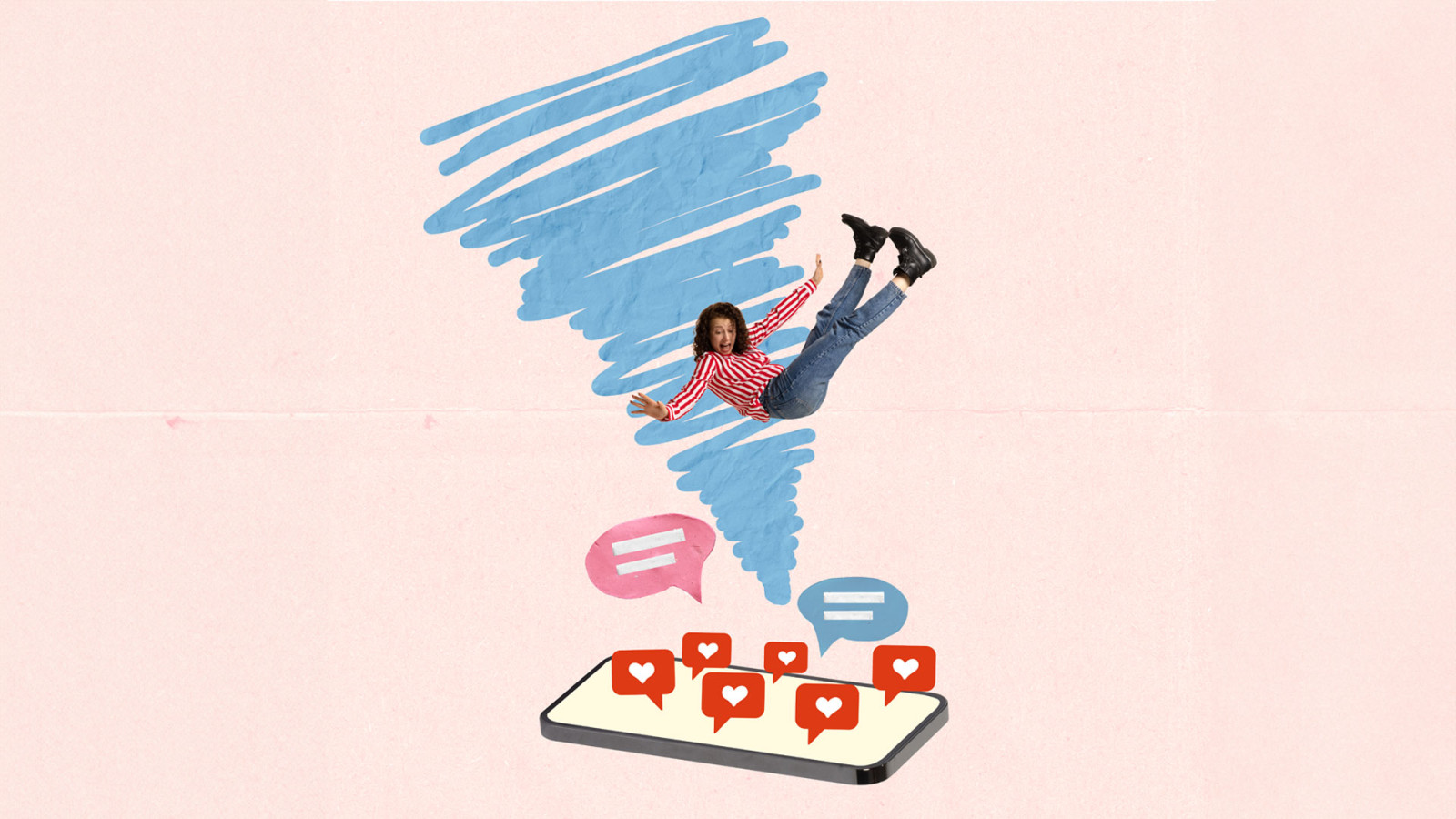 Last week, Meta, the tech company that owns Facebook, Instagram and Whatsapp, added to its repertoire of social media platforms with the launch of Threads. By Monday, the app had amassed 100 million users in just five days. The previous record-holder, ChatGPT, took two months to reach the same milestone.
So what is Threads? Mark Zuckerberg has described the social media app as "a new way to share with text" that provides "a separate space for real-time updates and public conversations." Meta's chief product officer was more direct, according to The Verge, describing the social media platform as Meta's "response to Twitter", which would be more "sanely run" than its competitor.
Given Elon Musk's turbulent tenure as Twitter CEO since he purchased the social media company last October, Meta's move to build a more reliable alternative should not come as much of a surprise. Musk's overhaul of Twitter's verification system, for example, has made identifying misinformation on the platform considerably harder than it once was. Other sites like Mastodon have struggled to achieve critical mass, while Bluesky, the promising decentralised social media platform founded by former Twitter CEO Jack Dorsey, remains invite-only for now.
In Musk's view, Threads is an illegal rip-off of Twitter. Legality aside, there are certainly similarities between the two social media platforms, and Meta is no stranger to taking inspiration from rival apps – as it did when it added the disappearing stories feature pioneered by Snapchat to its own suite of apps.
Look at Threads and Twitter side by side, and the resemblance between the apps is hard to miss and it will be interesting to see if the social media marketing world will treat them similarly. However, there are several features absent from Threads that Twitter users might find themselves missing. Threads users cannot send private messages, and there is no 'trending' page or hashtags, no search function, and no option to filter your timeline to only show posts from people you follow – for now, at least. Deactivating your account is easy enough, but users who have tried to delete their accounts entirely have found that the only way to do so is to also delete your Instagram account.
It's this entanglement with Instagram that has left Meta with a regulatory headache. Threads' record-breaking speed in reaching 100 million users is arguably even more impressive given that the social media app has yet to launch in the EU. Meta reportedly decided to delay the app's launch there because of "complexities" relating to the EU's incoming Digital Markets Act, which will aim to regulate how user data is shared between platforms.
Of course, that connection to Instagram has also played a huge part in Threads' early success, given that 46% of the UK's population already has an Instagram account. Instagram users who've joined Threads have a badge displayed on their profile linking directly to their Threads profile (or, for those who haven't joined yet, the App Store).
When signing up to the social media app, new users are given the option to automatically follow everyone they already follow on Instagram that has joined Threads. This gives businesses (and influencers) who've already built a big following on their Instagram social media account a major head start.
From a business and social media marketing perspective, Threads is interesting because it's currently ad-free (although, if we know anything about Meta's business model, that won't be the case for long). For now, at least, all engagement on the app is organic – that is, not paid-for.
This, along with the inability to filter your news feed to only show accounts you've followed (as well as the early hype around Threads as a novel platform) has created an environment where a well-executed post can drive a high level of engagement.
New social media platforms also present brands with the challenge/opportunity of developing a strategy and tone of voice that works. So far, brands that have taken a light-hearted, irreverent approach have proven popular, but it's still very early days.
So what's next for Threads? This interview with the app's boss, Adam Mosseri (who also runs Instagram) sheds some light. Notably, he seems uninterested in "achieving Instagram-level scale" on Threads: "It would be great if it gets really, really big, but I'm actually more interested in if it becomes culturally relevant than if it gets hundreds of millions of users."
Arguably, however, a big factor behind Twitter's success in maintaining cultural relevance over the years despite a dwindling user base has been its popularity with journalists and politicians. Mosseri, on the contrary, seems to believe that Threads doesn't need the "negativity" and "scrutiny" that "politics and hard news" brings, indicating that this type of content won't be "encouraged" on the app.
Given its early popularity – not to mention its backing by one of the world's biggest companies – Threads looks like it's here to stay. What kind of culture emerges on the social media platform, and the impact on social media marketing, remains to be seen, however. We'll be keeping a close eye on it here at Wardour.

If you'd like to hear how Wardour can help support your social media strategy, pop us an email at hello@wardour.co.uk – we'd love to have a chat.
Stay ahead of the curve
Sign up to our emails