< Our insights
What six awards say about Wardour today
Published Sep 29, 2015 – By Martin MacConnol, Chief Executive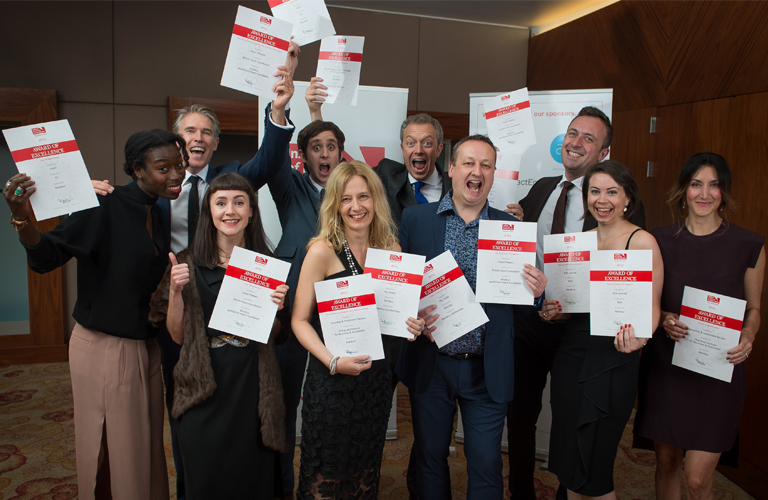 Sometimes in the world of added-value content marketing you still feel the need to do a bit of tub-thumping. After all, if someone wins Olympic Gold, you don't drop it to the third paragraph.
And so with some pride we can talk about the five class awards and one gold award we won with our clients at the Institute of Internal Communication event last Friday.
It was a fantastic night for us – not only because a haul of six trophies is something of a personal best, but because the gongs came for five different clients and across an array of different media.
Now in our 20th year of business, I think they offer a great insight into what has changed at Wardour and what has stayed the same as technologies shift and evolve. The awards capture what the agency is all about today.
In no particular order:
We love financial services – exemplified by our award for MyGlobe, the employee publication for Barclays.
Clients who improve our day-to-day world inspire us. Our passion for the charity sector was demonstrated by the award we won with the British Heart Foundation on their Heart Matters programme.
We have a real expertise in all things digital. The best microsite award we picked up for EY cheered us enormously, because creating a fully personalised content portal was a true challenge.
We are adept at helping our clients develop print publications into always-on programmes. It was great to see our work with the Chartered Institute for Securities & Investment win the best integrated media award.
Finally, we started in print back in 1996 and we still love it today. That passion turned into two gongs (one the gold award) for the Journal we create for the Royal Society of Arts.
The euphoria of successful award nights, like autumn colours, soon fades. But it's good to make the most of that brief moment when they add so much joy to our lives.
Stay ahead of the curve
Sign up to our emails