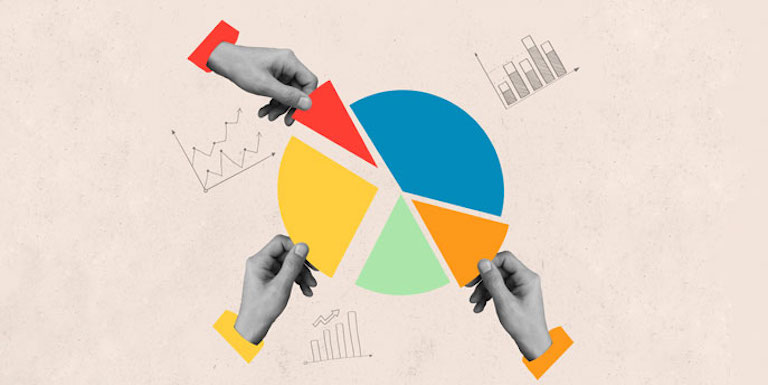 When it's also an engaging piece of real communication.
That at least is the view from Wardour – having turned complex business ideas into compelling annual report messaging for clients as diverse as WHSmith and Unilever for nearly 30 years.
Too often, clients see annual reports as simply a 'must do' regulatory exercise, simply ticking off the required sections like the strategic report and consolidated financial statements. But the opportunity actually lies in getting the most out of your spend and not just disclosing, but truly communicating, to drive engagement with investors, analysts, opinion-formers and others.
As the annual report and accounts planning cycle gets under way for many clients – both listed and unlisted organisations – our team has pulled out a few ingredients that will help you deliver better reporting, and drive more value from the process. This applies to the creation of a sustainability report too. Storytelling, seasoned with some serious creativity, is key…
DO: let the creativity do the talking
Embedding the 'what we do' of a business into every page of an annual report provides essential context for each data point you include. So why not reduce the word count and let the visuals speak for themselves? When working with waste-to-product company Renewi, we wanted to hero the secondary materials it produces, to showcase its vital role in the circular economy. We organised a high-fashion-style photo shoot that gave these materials the spotlight they deserve, supported with clear-cut diagrams to explain the business strategy. Just last week, the report was recognised by the LACP Vision Awards and won Gold for 'Most Engaging Report' in EMEA. Much more than a regulatory requirement – the starting point for a bigger brand campaign.
DON'T: underestimate the power of TOV editing
Putting together an annual report in even the smallest of companies requires multiple cross-departmental contributors to meet the needs of various shareholders. Even if you are in the luxurious position of not having 10 editors (nine in the C-Suite!) you will experience tone of voice (TOV) challenges. We know these challenges include inconsistency and repetition. Both have an impact on the potency of your messaging and – the biggest consequence of all – create an unnecessarily lengthy report, where details on the business's performance will get lost. Editing must not be overlooked and a good editor is incredibly valuable, bringing harmony to the TOV and smoothing the process as a whole. For the latest annual report we worked on, the Wardour Content team took charge of the editorial, and in its most recent award received  10/10 for both report narrative and message clarity.
DO: weave in your mission, purpose and values
Our considerable experience and day-to-day knowledge of creating annual reports almost prevented us including something we see as basic. With all the information out there on reporting, surely everyone knows how important the company's raison d'etre is? Turns out, not everyone does, and this is something you really want to make sure shareholders understand in the context of your financial year performance. To quote the Dunning-Kruger effect: 'You don't know what you don't know.' Your mission, purpose and values express the essence of your business and many companies have invested heavily in defining them. It's often their point of difference or competitive advantage. Our advice would be to communicate this and weave it into the narrative of your report – for many businesses it becomes the very backbone of the messaging.
DON'T: forget to engage beyond print (and PDF!)
Even best-in-class reporting will have a limited impact if it fails to grab the reader's attention. Quality content will keep the stakeholder interested, but getting them to the point of engagement is a different marketing challenge altogether. More businesses relying on digital for their reporting provides more opportunities for engagement – so make the most of these, and in doing so be sure to apply core functionality that will provide a seamless visitor experience.
For instance, we created an interactive 'year in review' video for Legal & General, aimed at directing more people than the previous year to its online annual report page. The analytics are impressive. The video supported a 58% increase in visits, a 57% increase in unique visitors and a 49% increase in page views – not to mention 41% bounce rate reduction. We'd call that impact.
These ideas are just the tip of the iceberg. As you enter annual report pitching season, our advice would be: consider the brief. Do you want to just produce an annual report and move on to the next? Or do you want to unlock the potential of all the work, content and assets you've already created and channel them into something which drives impact and engagement? The answer to that riddle is obvious when you think about it. 
For support with your stakeholder communications, please email clients@wardour.co.uk.
Stay ahead of the curve
Sign up to our emails