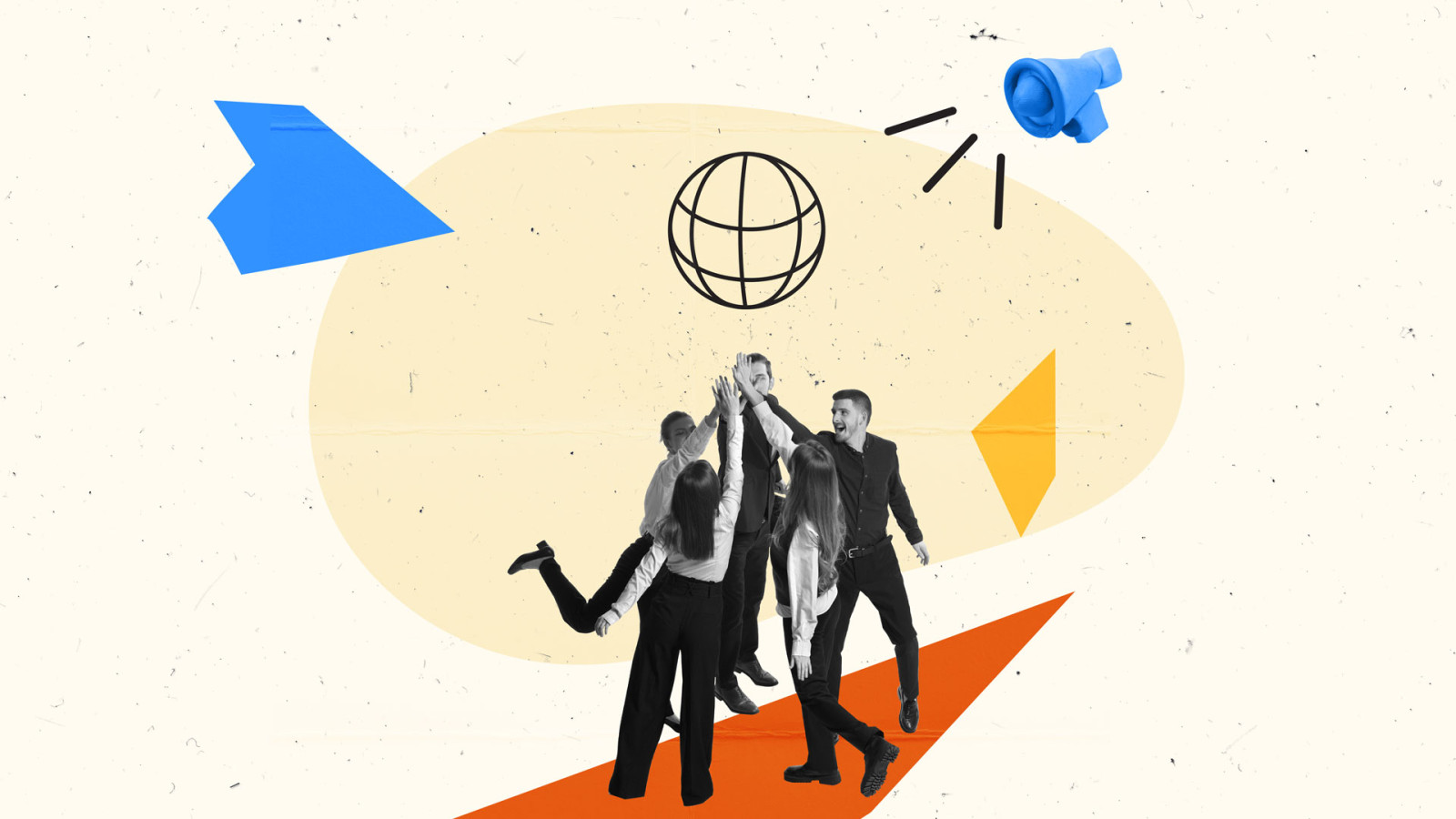 Last year, employer branding was considered a major priority by 86% of organisations (according to Universum), and this is increasing year on year. However, this increased awareness surrounding employer brand is still relatively recent, and we know that there are still lots of people and organisations who don't fully understand what 'employer brand' actually is. If you're one of those people, not to worry – you will in few minutes.
Reputation, employer value proposition and employee experience.
There you have it – employer brand in a nutshell. See, that didn't take long.
An employer branding strategy is all about how the employer attracts new employees and retains and engages existing employees. This is done by the employer positioning itself apart from and ahead of competitors, and defining a clear narrative around why the organisation is such a great place to work.
Does employer brand fall under HR or marketing?
This question causes a lot of debate – unsurprisingly, between HR and marketing teams. Our view is that it falls under marketing, as an understanding of marketing trends is crucial for a successful campaign. But in the same way a marketing team would work closely with a CSR team in the promotion of a sustainability report, a marketing team should work closely with HR to deliver a successful employer brand campaign.
Big wins in employer branding
Each company's employer brand should be unique, so their employer brand strategies and campaigns should be too. But there are some things that will really help strengthen an employer brand position and apply to almost any organisation.
Charity. Talking about individual and team involvement in charitable efforts goes a long way, as lots of people are passionate about doing good. This could be as simple as a social post about a 5k or a narrative around corporate volunteerism or donation matching.
DEI. Incorporating diversity, equity and inclusion into your strategies is crucial. This could be anything from the deliberate disclosure of your gender pay gap to showcasing the members of your diverse workforce in your promotional materials.
Awards. If you've won an award that strengthens your position as an employer, talk about it, or even shout about it. It will help cement your position as a great employer, and the fact that you're visibly proud of such an award or accolade will work in your favour too.
The campaign that's always running
The launch of a report will come with a marketing campaign, and when that marketing campaign is over, it's over – and hopefully it's delivered results. But there's a part of every employer brand campaign that never stops, and it's the part an employer doesn't have any (or much) control over.
Our LinkedIn feeds are full of people praising their employers about flexible working, dog office days, support around childcare arrangements – the list is endless. Some employers actively encourage their employees to post about them on social networks while others won't think to mention it – and there may be strict guidelines for employees to follow regardless. But your employees are your biggest ambassadors, so ensuring they have positive things to post about always helps.
If you'd like to hear more about how Wardour can support with your employer branding, pop us an email at hello@wardour.co.uk – we'd love to have a chat.
Stay ahead of the curve
Sign up to our emails