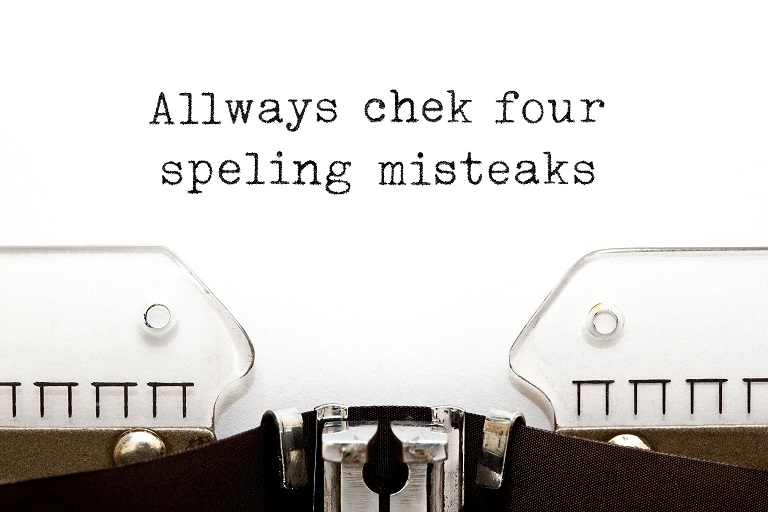 Every editor, designer and account manager will know that niggling feeling. They'll know what it's like to read the word 'and' on a cover of a magazine over and over and over until the word has lost all meaning – and then pass it to a colleague who will do exactly the same. Ten minutes later, you'll agree 'and' was spelt correctly. Then on to the next word.
The processes behind getting something published, whether in print or online, needs to be meticulous. Detail is key, and everything little thing that could be checked should be checked. Presuming someone else has checked is a very dangerous game to play. Collaboration is crucial too – when you're so deep into something, a fresh set of eyes will always spot something new, whether it's a mistake that needs to be corrected before publication, or simply a creative idea that could turn something great into something truly brilliant.
Some famous misprints that incite fear in all roles of agency life might include…
The Bible
It's generally accepted to be the world's best-selling and most widely distributed book, but it's rumoured that in its earlier days there was a rather unfortunate misprint. In 1631, one particular edition included the text,
"Thou shalt commit adultery"
An edition that is now highly sought after and has been termed The Wicked Bible.
An American Tragedy
This 1925 Theodore Dreiser classic includes a particularly good description of two characters who dance,
"harmoniously abandoning themselves to the rhythm of the music – like two small chips being tossed about on a rough but friendly sea"
Salt and vinegar, anyone?
Harry Potter and the Philosopher's Stone
We all remember that exciting moment when young Harry is reading his list of school supplies for the first time, as he's walking along Diagon Alley – oh, the magic! But some people reading early editions may have noticed that the requirement of "1 wand" was listed both at the start and end of that list.
The Adventures of Huckleberry Finn
This classic tale of boyhood also includes a classic mistake – one that's all too easy to understand when you know that the use of the correct letters in the wrong order can trick your mind into reading the intended word. The reader is told,
"I took the bag to where it used to stand, and ripped a hole in the bottom of it with the was"
We're not sure what a 'was' is, but the later editions change this word to 'saw'.
Fire and Fury
Journalist Michael Wolff published Fire and Fury in 2018, detailing the behaviour of ex-US President Donald Trump. In it, he says:
"Bannon, with mounting ferocity and pubic venom, could abide them less and less every day."
We're fairly sure that should have read "public"…
You might hope that the average reader won't spot something too small, but eagle-eyed readers always will, which is why it's crucial to have meticulous processes in place, particularly when delivering work for a client.
Every content agency will have its own internal process, outside of the client's which will often be a lengthy one involving multiple stakeholders. Like with everything at Wardour, we view this as a team effort and ensure every person on the project is involved. From peer-to-peer proofreading in draft article stage and getting an external expert proofreader in towards the end of a schedule, or just before sign-off having high-resolution proofs checked by the individual editor, content director, designer, creative director, account manager, production manager, head of client services and CEO.
That's 10 pairs of eyes – 20 eyes in total. When we say a fresh set of eyes is key, we really do mean it.
If you'd like to learn about how Wardour can help with your content campaign, pop us an email at hello@wardour.co.uk – we've love to have a chat.
Stay ahead of the curve
Sign up to our emails