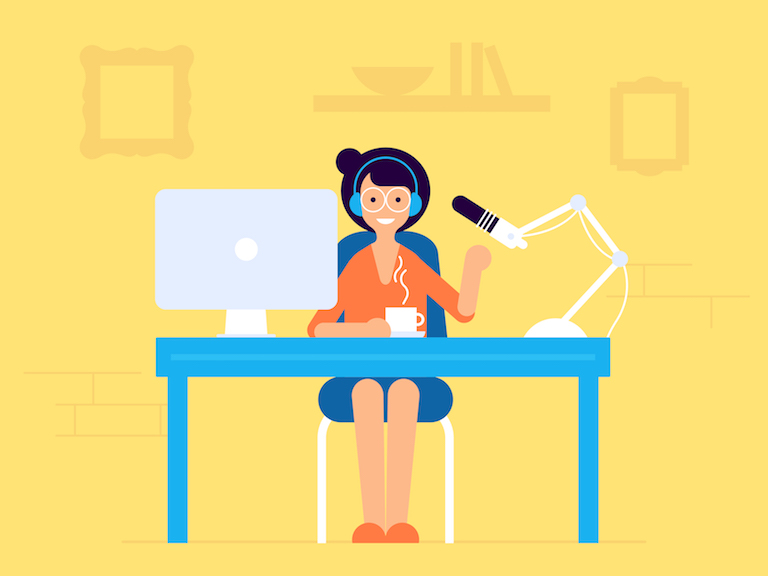 You listen to them on your commute, before you go to sleep, when you wake up, at the gym, even in the bath. Podcasts are part of our lives. In the UK, nearly six million adults are tuning into a podcast each week, while the number of weekly podcast listeners doubled in five years from 2013 to 2018.
But while true crime and comedy shows lend themselves to the medium, it isn't always so clear what the role of podcasts is in communications and content marketing.
A podcast seemed an obvious solution when we wanted to engage a wider audience for wealth manager St. James's Place (SJP) and its ongoing initiative, Entrepreneur Club, which provides advice and support to growing businesses. With the first podcast discussing how to give entrepreneurs the support they need, SJP reported twice as many page views as for any other piece of content produced in that month.
Our SJP podcast isn't an anomaly. The appetite for podcasts among sophisticated, business-savvy audiences is clear. Brunswick's Digital Investor Survey reveals that 48% of investors use financial podcasts as a source of information, with 38% using this information to make an investment decision or recommendation. Crucially, the data shows that investors rely more heavily on podcasts than on Facebook, Reddit, YouTube or Instagram.
For clients, the business case is equally clear. Creating a podcast shows that they are in touch with the changing media landscape, and not stuck using only traditional formats. They'll be reaching out to alternative audiences – target customers who don't want to get stuck in to long-form features, for example, but do like to digest information by audio. Podcasts are also highly shareable, effortlessly accessible and have a very, very long shelf life. All of which makes them a worthwhile part of any content strategy.
And for any client keen to grab a microphone and start broadcasting, here are our six top tips to get you started:
Think carefully about the sound quality – you may want to record in a professional studio.



Give the interviewee some of the questions in advance, so there aren't too many surprises.



Keep the interview natural and conversational. Imagine you're just having a chat over a coffee, a formal chat can feel too rigid and unnatural.



Think about how you present yourself in terms of the words you use and diction.



But don't worry too much about stumbling over a few words – it's natural. The same goes with laughing.



Going off topic is OK – it's not just a Q&A interview, it's a conversation that can take different turns with certain parameters.

To discover how Wardour can help you with your approach to communication and content marketing, please contact us at hello@wardour.co.uk or call us 0207 010 0999.
Stay ahead of the curve
Sign up to our emails