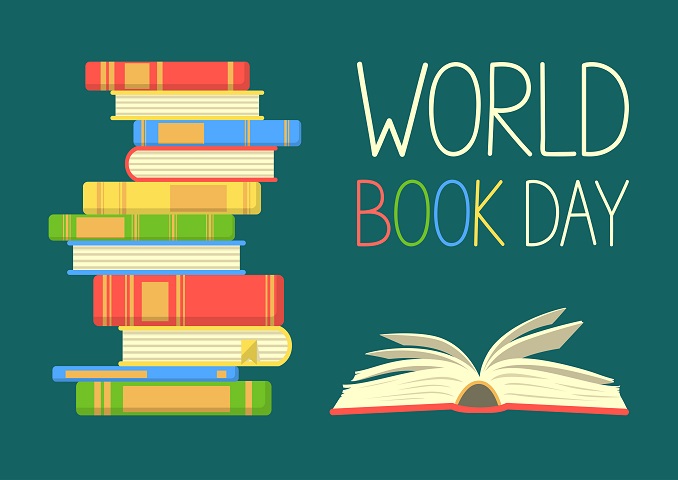 A good book has the power to take you out of yourself and your everyday reality. So it's not surprising that many people have rediscovered the joys of reading over the past year, using books to transport them at a time when most of us are stuck in the same place, day after day. And those who were already keen readers are getting through more books than ever before.
To mark World Book Day, which promotes reading for pleasure and raises money to buy books for children, we asked the Wardour editors what they're currently engrossed in.
Dolly Alderton
I'm reading Ghosts by Dolly Alderton. I loved her funny, feel-good memoir Everything I Know about Love, so I thought I'd give her debut novel a go. It's about a 32-year-old food writer and her changing relationships with her friends, her dad who has dementia, and the men she meets. As a light-hearted, easy read, it's a good form of escapism during lockdown.
Neil MacGregor
A History of The World in 100 Objects by Neil MacGregor is an effort to retell the history of human beings through objects. I love reading about some of the simpler items from thousands of years ago, and wondering if the creator could have imagined it would even survive this long, let alone be considered important enough to be written about and studied.
John Niven
Having enjoyed John Niven's 2008 debut novel Kill Your Friends – a shockingly funny satirical take-down of the 90s music industry – I was desperate to find out what the anti-hero Steven Stelfox had been up to since by reading the sequel, Kill 'Em All. Niven's writing is often hilarious, but manages to skewer the worst aspects of society at the same time.
John Steinbeck
I'm reading John Steinbeck's The Winter of Our Discontent, his last published novel. It takes you into what should be a peaceful and quaint Long Island existence that's hampered by capitalism and greed. Steinbeck brings fictitious tales close to the facts of US history, yet makes his novels evergreen, as if he somehow knew that the things that tainted our existence in 1961 would remain the same in 2021.
Ian Rankin
I've just started Rather Be The Devil, the 21st in Ian Rankin's Inspector Rebus series of Edinburgh-set crime novels, in which Rebus, now retired, is investigating a cold case for the sake of something to do. The stories are as much about the curmudgeonly but tenacious Rebus himself, and the state of modern Scotland, as they are about crimes and the people who commit them.
Susanna Clarke
I recently finished Piranesi by Susanna Clarke, which is unlike anything I've ever read. A mysterious narrator, who lives in seemingly endless halls that are filled with statues and regularly flooded by tides, keeps a diary about his daily adventures and his encounters with the only other person he ever meets. Gradually you discover who the narrator is and how he came to inhabit the halls, and it's safe to say it's not an explanation you'd expect.
Raven Smith
I've just finished Raven Smith's Trivial Pursuits – a painfully funny and relatable deep dive into the life of a modern-day millennial. He asks questions such as "Is being tall a social currency?" and "Do three cigarettes constitute a meal?" It's packed with similes and tinged with pathos.
Geoff Dyer
I'm reading Jeff in Venice, Death in Varanasi, by Geoff Dyer. The first half is about a freeloading British journalist living it up in Venice while covering the Biennale, a whirlwind non-stop party filled with endless Bellinis and a passionate love affair with the spellbinding 'Laura'. It has a mystical, lyrical quality – at times the prose almost drips with nostalgia – but it's also brilliantly funny and evocative. Part two promises to be a distorted reflection of the first half of the book.
To learn more about how Wardour can help with your next campaign, pop us an email at hello@wardour.co.uk – we'd love to have a chat with you.
Stay ahead of the curve
Sign up to our emails