< Our insights
Picture perfect - portraits from the Wardour archive
Published Mar 03, 2022 – By Ben Barrett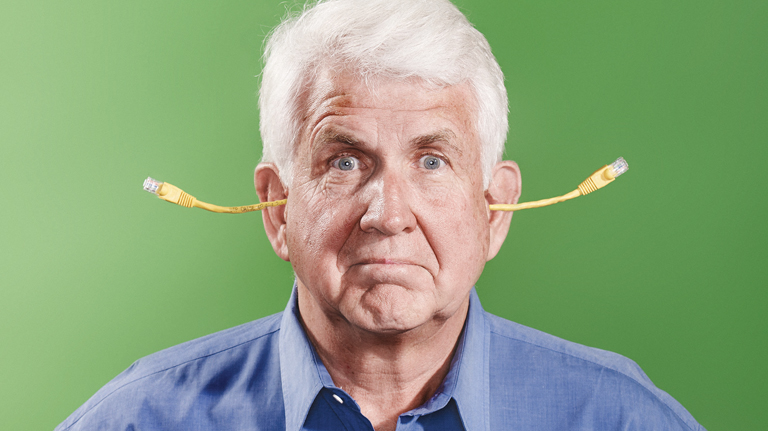 During the pandemic, it seemed like the days of heading out to meet people in real life and getting our cameras out might never return, but now that we're out and about again, Creative Director Ben Barrett has a nose through the archives to pull out some of his favourite playful story-telling portraits.
Peter and Richard Cullen, by Michael Donald, for EY
This shoot by Michael Donald was great fun…and thanks to the father and son duo, who founded The Jellybean Factory, for being game for this kind of shoot.
There was a quite a bit of planning and construction that went into this, (we confess that it wasn't a full ball pit of jellybeans…now wouldn't that have been great!).
We followed up with a larger shoot of their factory production line, but this shot really captured reader's attention and the flavour of the story – much more than a boardroom shot would have.
The Women's Lacrosse Club, by Nick Turpin, for University of Cambridge
This shoot was part of a celebration of philanthropy and charitable donations at Cambridge. Nick produced a series of shots that showed where the support was going and what difference it was making to the recipients.
The Women's Lacrosse Club may well have been brilliant, but they lacked one thing – transport to matches.
Bob Metcalfe, by Jay B Sauceda, for Gemalto
Bob is an internet pioneer, engineer, entrepreneur…he was part of the team at Xerox that invented Ethernet in the early 1970s.
When Jay photographed him, Bob was working as Professor of Innovation at the University of Texas in Austin. This is where he helped his students, the entrepreneurs of tomorrow, flesh out their ideas and eventually start companies.
Using an Ethernet cable as a halo, we ran this with the accompanying headline Angel Innovator.
Professors Eric Cross and Richard Talbot, by Kevin Gibson, for Newcastle University
Gently playful rather than laugh-out-loud, this was shot at Hatton Gallery with the Dean of Cultural Affairs and Head of Fine Art at Newcastle University, as part of our work with them to relaunch their vision and strategy.
The gallery had undergone a multi-million-pound redevelopment to transform it from a slightly gloomy space to a brighter modern one.
The slight challenge that Kevin had was that Eric and Richard weren't available on the same day – but you'd never know that, and obviously we won't tell!
With grateful thanks to all the photographers mentioned. It was great working with you on these assignments.
To learn more about how Wardour can help you create some perfect pictures, pop us an email at hello@wardour.co.uk – we'd love to have a chat with you.
Related insights articles
Stay ahead of the curve
Sign up to our emails