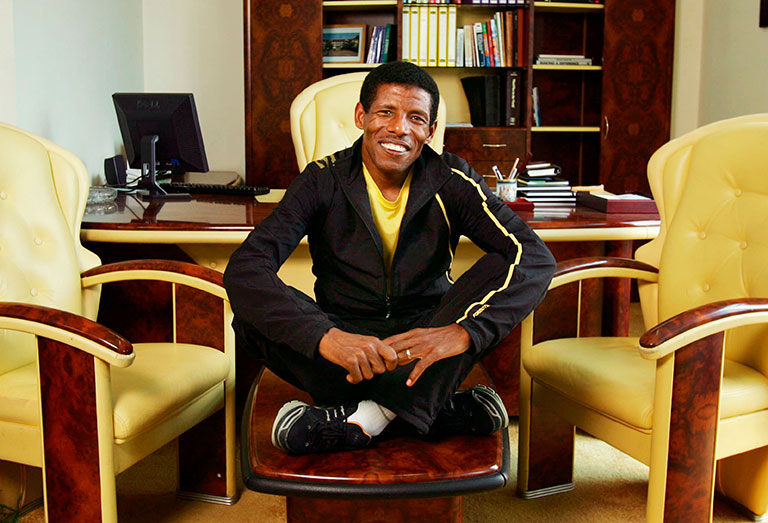 When I was younger, sport was almost all I could think about. I must have played for every single team my school had, and my weekends were filled with watching and playing football.
I can't say I ever reached a very high level (I think being part of the district champion 4 x 100m relay team was my greatest achievement…) and as I've got older it would be fair to say that I've been less active.
My interest in sport, however, hasn't faded. I still try to catch a game or two most weekends during the football season, and almost all international tournaments tend to consume a fair chunk of my attention.
As you can imagine, the Olympics certainly falls into this category, and with the Rio 2016 opening ceremony commencing tonight, I'll be catching as much of the games as I can.
But what does this have to do with interviewing a GOAT? Well, in the world of sport, being described as one is actually better than it might sound. It stands for 'Greatest Of All Time', and as you'd expect, there aren't many athletes who can stake a claim for the accolade.
Earlier this year, however, I was lucky enough to interview a strong contender for the title, at least in terms of distance running. During his career, Ethiopian Haile Gebrselassie won four world championships, two Olympic gold medals and set 27 world records. His achievements span across multiple events and two decades, and include setting his first world record in the 5,000m at 21 years old, along with breaking his own marathon world record at the age of 35, before finally retiring from professional athletics last year, aged 42.
Haile is now one of the biggest investors in Ethiopia, owning car dealerships, cinemas, a gold mine and coffee plantations, as well as several property ventures. It was in this capacity that I interviewed him for a profile in the Chartered Institute for Security and Investment's membership magazine, The Review.
I remember watching him take the 10,000m gold at the Sydney Olympics in 2000 in dramatic fashion, beating Kenya's Paul Tergat by 0.09 seconds, a closer finish than the 100m final that year. This determination to succeed has continued into his life in investment and it was a great honour to speak with him.
Stay ahead of the curve
Sign up to our emails