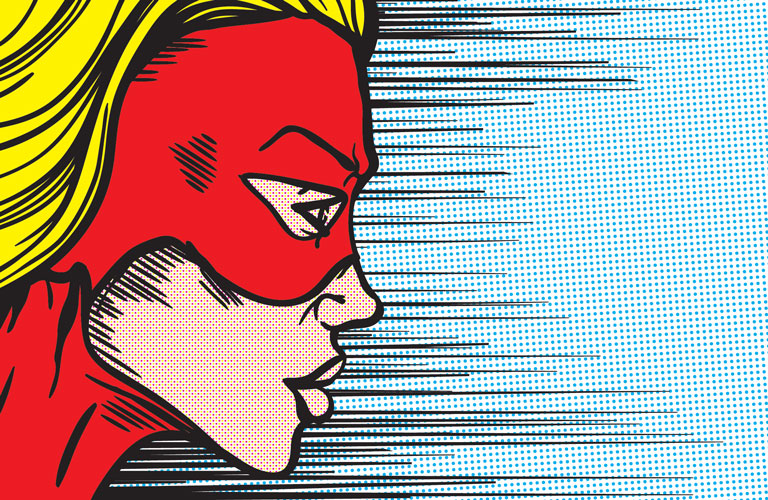 We're lucky enough to talk to many inspiring women all around the world in all of our projects and we're proud to share their stories.
So to mark the day itself, here are just a few of those that we have interviewed in recent months:
Boosts to security
Since joining the Biometrics Institute in 2002, CEO Isabelle Moeller has grown membership from 10 to over 230 organisations, and made it "the place to go to learn and know about biometrics". Last October, the Security industry Association recognised Isabelle's contribution to the sector by naming her one of five winners of the 2017 Women in Biometrics Awards. We recently interviewed Isabelle for Gemalto's The Review. See our video interview with her here.
Leading light
Stella Cox is one of the leading lights in the Islamic finance world. In February 2017, Islamic Finance Review ranked her number one in a top ten list of Women in Islamic Finance and Banking, and in June 2016 she was awarded a CBE for services to the economy and for championing the development of Islamic finance in the UK. We featured her in the Chartered Institute for Securities & Investment's The Review.
Lifesaving research
Chemotherapy can cause heart failure. For this video, made for the BHF, we met Dr Kerstin Timm, a BHF-funded researcher looking to prevent this terrible side effect, and Philippa, who is living with heart failure after a course of chemotherapy.
Calls for change
Amanda Spielman, Head of Ofsted (or HM Chief Inspector of Education, Children's Services and Skills to give her full title), was interviewed for a recent issue of The RSA Journal. She discussed how the inspectorate can bring about a strategic shift in schools, ensuring that good grades don't come at the expense of a real education. Award-winning Gemalto's Aline Gouget was awarded the 2017 Irène Joliot-​​Cur​ie Prize by the French Academies of Science and Technology for her work in advanced cryptography and its industrial application. We interviewed her for /review and she told us about her varied career, which has also encompassed academic research and running a start-up, and her efforts to inspire more women to take up careers in technology. As a team, we look forward to celebrating women and their achievements throughout the year, not just on International Women's Day.
Stay ahead of the curve
Sign up to our emails