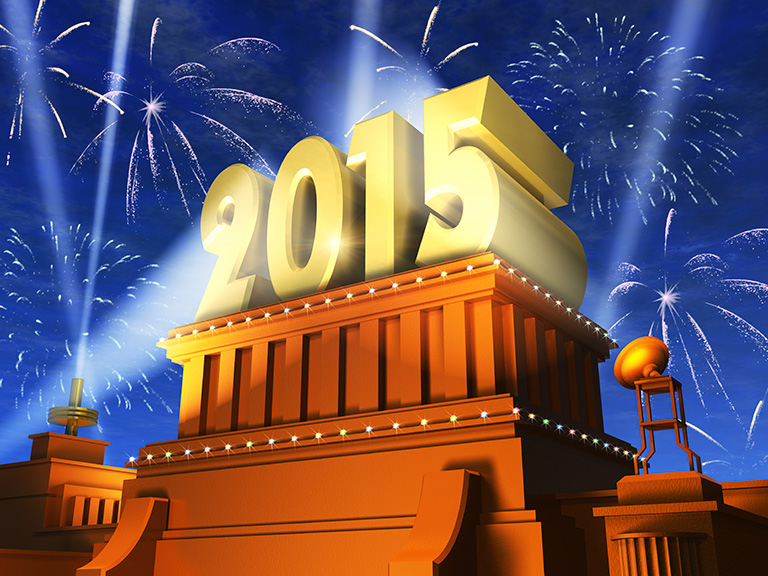 It's that time of year again: it's cold, it's dark and there are no Christmas parties waiting for us after work to make the commute seem more bearable. But rather than wallow in the so-called 'January blues', we decided to take advantage of our rather empty diary and reflect on what we achieved in 2015.
Along with a number of silver and bronze accolades, last year we secured a total of 10 gold awards for both print and digital content. We've worked hard on our digital offering over the last few years, building microsites and creating innovative videos and animations in a constant effort to push ourselves to new heights. The launch of our 'Putting the E in Estonia' microsite for digital security giant Gemalto represented a defining moment in Wardour history that brought together a whole host of these skills. Highlighting the rise of eGovernment in the former Soviet nation, the project put us at the crest of a new wave of long-form, multimedia, immersive content. In December, the microsite won a gold award at the iNova awards – a testament to our digital team and hopefully a sign of things to come.
Of course, new-fangled projects like this accompanied a wave of – equally significant – continuous digital work. One of our first projects to straddle to world of digital and print was our work with the Chartered Institute for Securities & Investment, so we were delighted when the Institute of Internal Communication (IoIC) credited it with the best integrated media award in September.
But 2015 wasn't all about digital. The two gold gongs we received for Perspective, the quarterly print magazine we produce for investment manager Brewin Dolphin, are a firm reminder that print is still very much one of our guiding principles. It might not offer the razzmatazz of digital, but sometimes you just can't beat a sleek, coffee-table-adorning publication.
Finally, as much as we're proud to produce brilliant content for financial services organisations, last year's accolades are also proof that it's not our only area of expertise. Perhaps the greatest testament to our team's ability to turn its hands to anything is the RSA Journal: the quarterly print magazine we create for the Royal Society of Arts. The journal won an award for best print entry at the IoIC awards – along with another for best membership magazine.
Heart Matters, the regular feature-led print magazine we produce for the British Heart Foundation, is another great example. From in-depth features that unearth the emotional impact of heart surgery, to recipes that let you eat well on a budget, it's packed with brilliant content. Last year, the publication received a gold award at the IoIC awards, and we're looking to uphold its award-winning reputation this year.
Upon reflection then, it's safe to say that we had a pretty eventful 2015: the perfect incentive, we think, to strive for an equally productive year ahead.
Stay ahead of the curve
Sign up to our emails