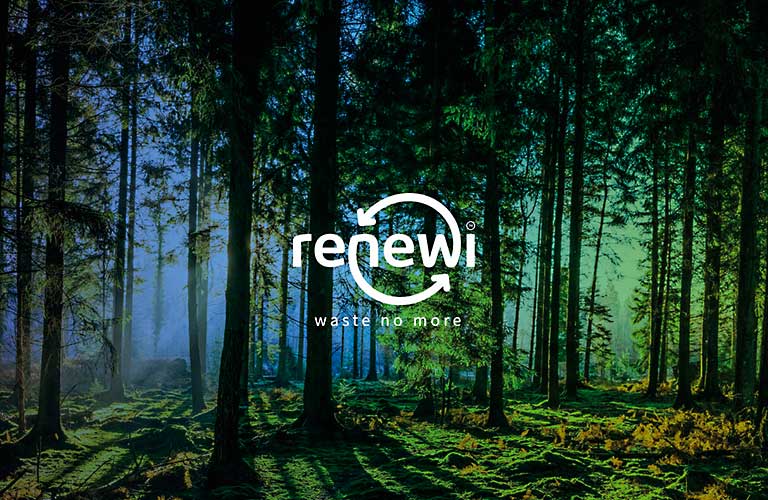 Starting a wet Monday morning in March at 7.30am doesn't sound like much fun. But when that morning is spent watching a brand you helped bring to life go public at the London Stock Exchange, no hour is too early.
The brand in question is Renewi. It's a European leader in environmental services, created by the merger of Shanks Group plc and Dutch recycling firm Van Gansewinkel. And when the next cut of the FTSE is done later this year, it will be one of the top 250 listed companies in the UK.
In honour of this merger, the management team at Renewi were asked this week to open a day's trading on the London Exchange; and Renewi asked team Wardour, along with other advisers, to join them.
If you haven't seen the 8am opening of the markets, you need to understand that the London Stock Exchange knows how to put on a show.
As we stood on the balcony, the new brand was beamed all around the atrium of the exchange's HQ. Our brand video was projected on huge screens and at the moment when the markets opened, the screens exploded into life before pulling out from a sea of animated data a live feed of the Renewi share price. It was all very Star Wars and, happily, in the moments after opening, the share price went green. Everyone cheered.
Our role in the run-up to that merger was to develop Renewi's brand identity, complete the brand and image guidelines and create the content assets to engage both internal and external audiences for day one and beyond: in other words, a proper, grown-up, brand and change communications programme.
It's the sort of work we love, and it plays to our strengths as a comms and marketing agency that knows how to roll out a brand to external and internal audiences alike.
The outputs we created with the client were hugely varied. It began with figuring out how a great new logo and colour palette (created by the client with a Belgian agency) would actually work in real life. And we spent a lot of time early on with the senior client team, including the new CEO and FD, pinning down the key messages for the brand – a vital process which made the roll-out of all the other materials more straightforward: everyone knew inside out what was authentically Renewi.
From animated digital logos to the livery for waste trucks, to investor presentations, to brand videos for external audiences, to animations for colleague screens, to welcome packs, mugs and USB sticks: our team had to conceptualise and deliver them all – while working in total secrecy with the client team, as the new brand was entirely confidential pre-launch.
All in all, it was a hugely satisfying, intense and successful project. You can see some of the assets we created below.
Stay ahead of the curve
Sign up to our emails