The challenge
The RSA Journal, for the Royal Society for the Encouragement of Arts, Manufactures and Commerce (RSA), is the organisation's chief way of communicating and connecting with its 30,000 members (Fellows) and the wider world. Our challenge is to engage a diverse and demanding audience spread across 90 countries, by bringing to life esoteric topics and provocative ideas through a unique visual language.
The publication also needs to embody the organisation's 'Design for Life' brand mission: to enable 'people, places and the planet to flourish in harmony'. We've worked on this essential print publication for almost 20 years; a relationship based on pushing creative boundaries with each quarterly issue.
Industry
Arts
Services
Design, Content marketing, Creative, Imagery, Artwork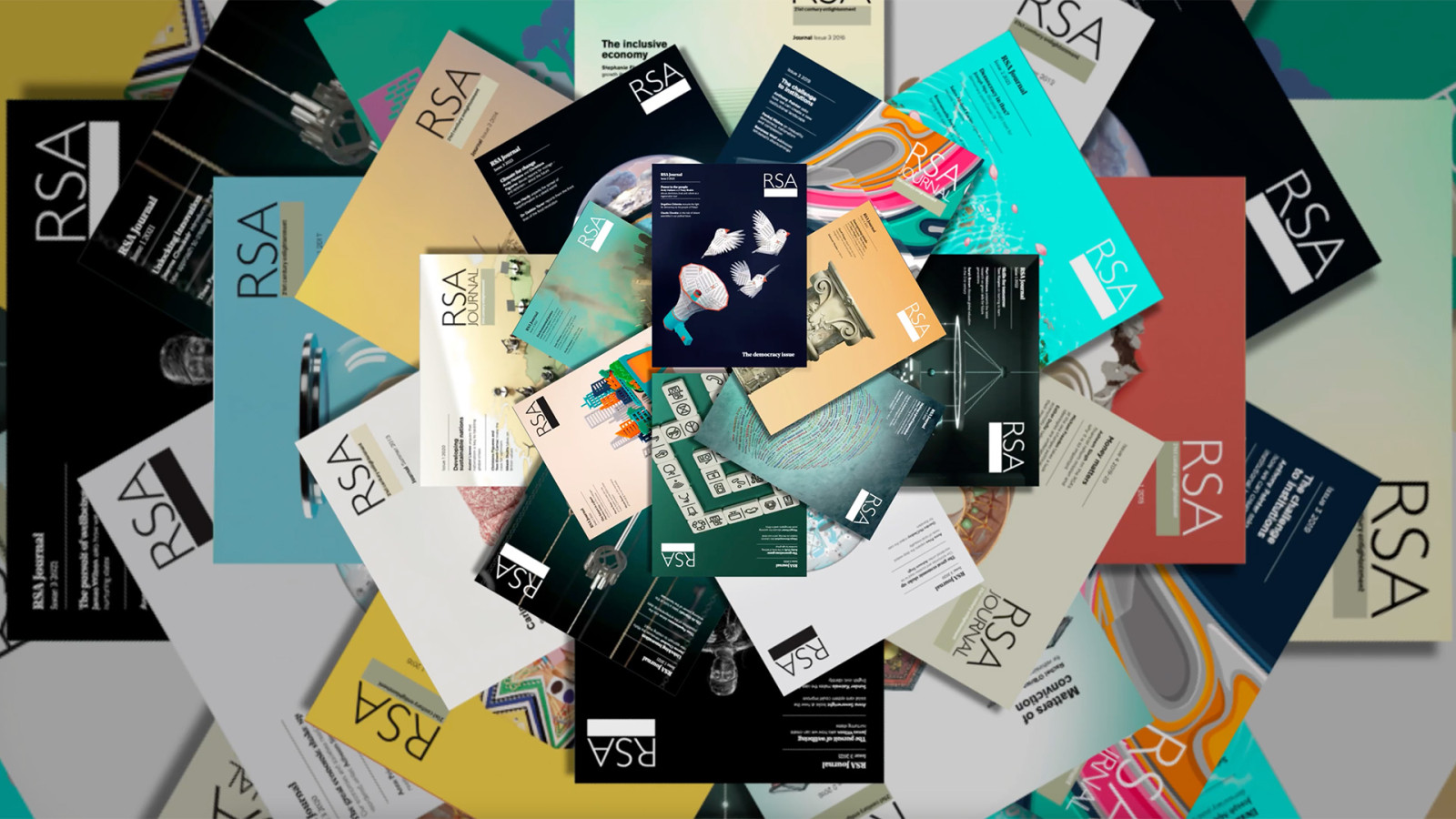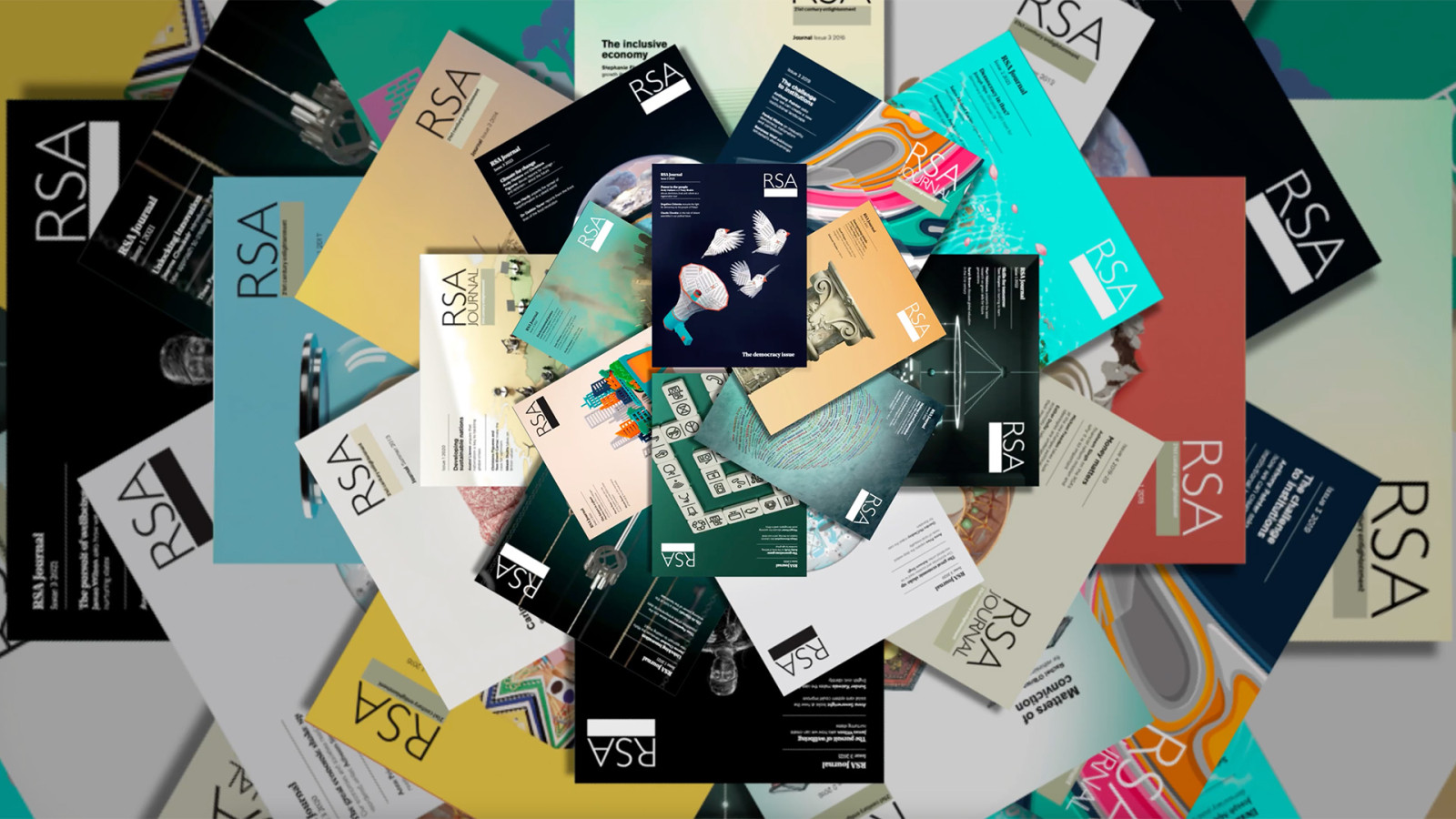 Our fearless approach
As publisher and custodian of the flagship RSA Journal, we commission, edit, design and produce it in partnership with our client. We balance graceful and original design with continually unexpected imagery to magnify thought-provoking content.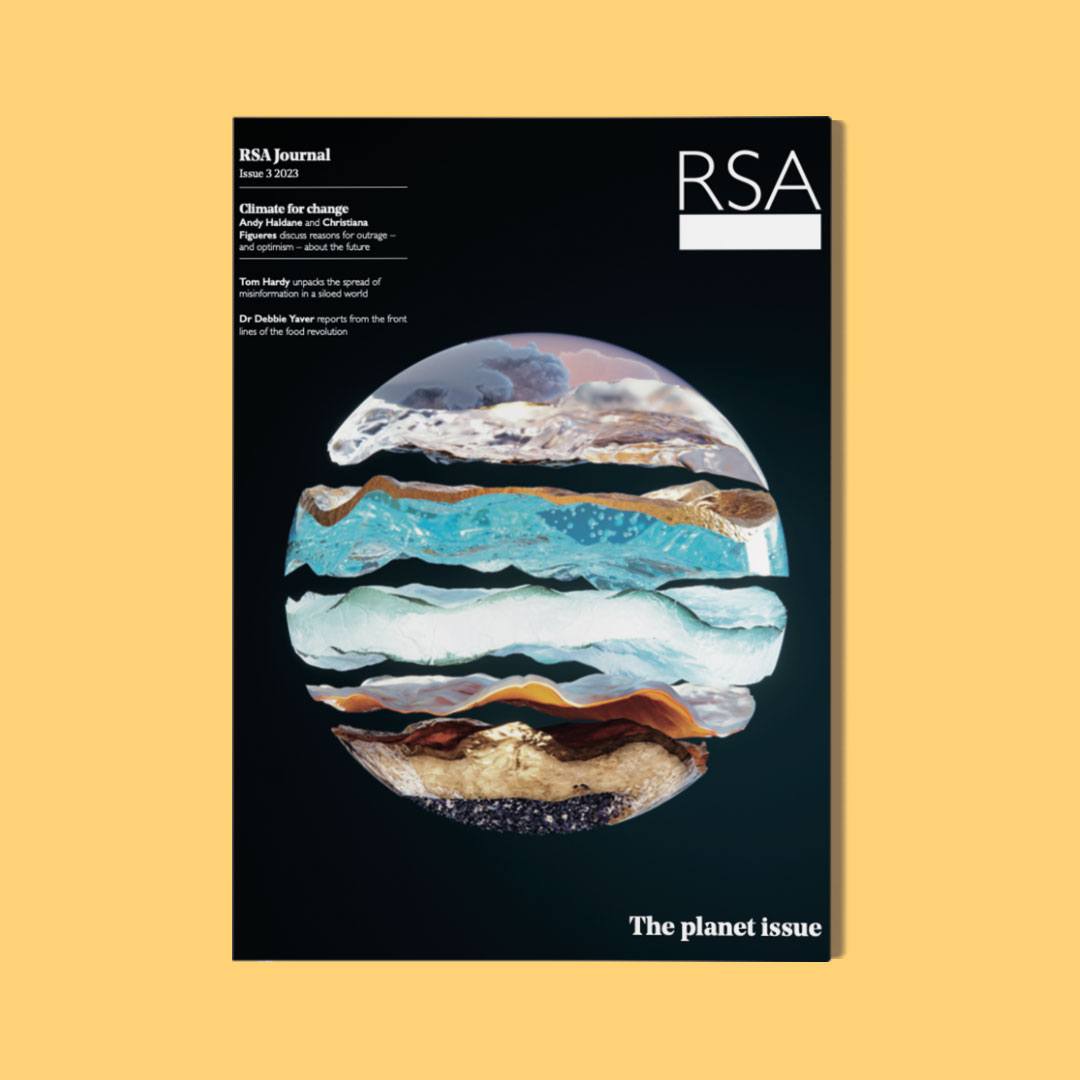 Our thinking always puts the imagery first. From bespoke photography and original illustration to handmade artworks, the visual language supports the RSA brand and status as a creative institution and champion of artists who might not otherwise get their work so widely seen. The custom assets we commission always complement the organisation's global outlook.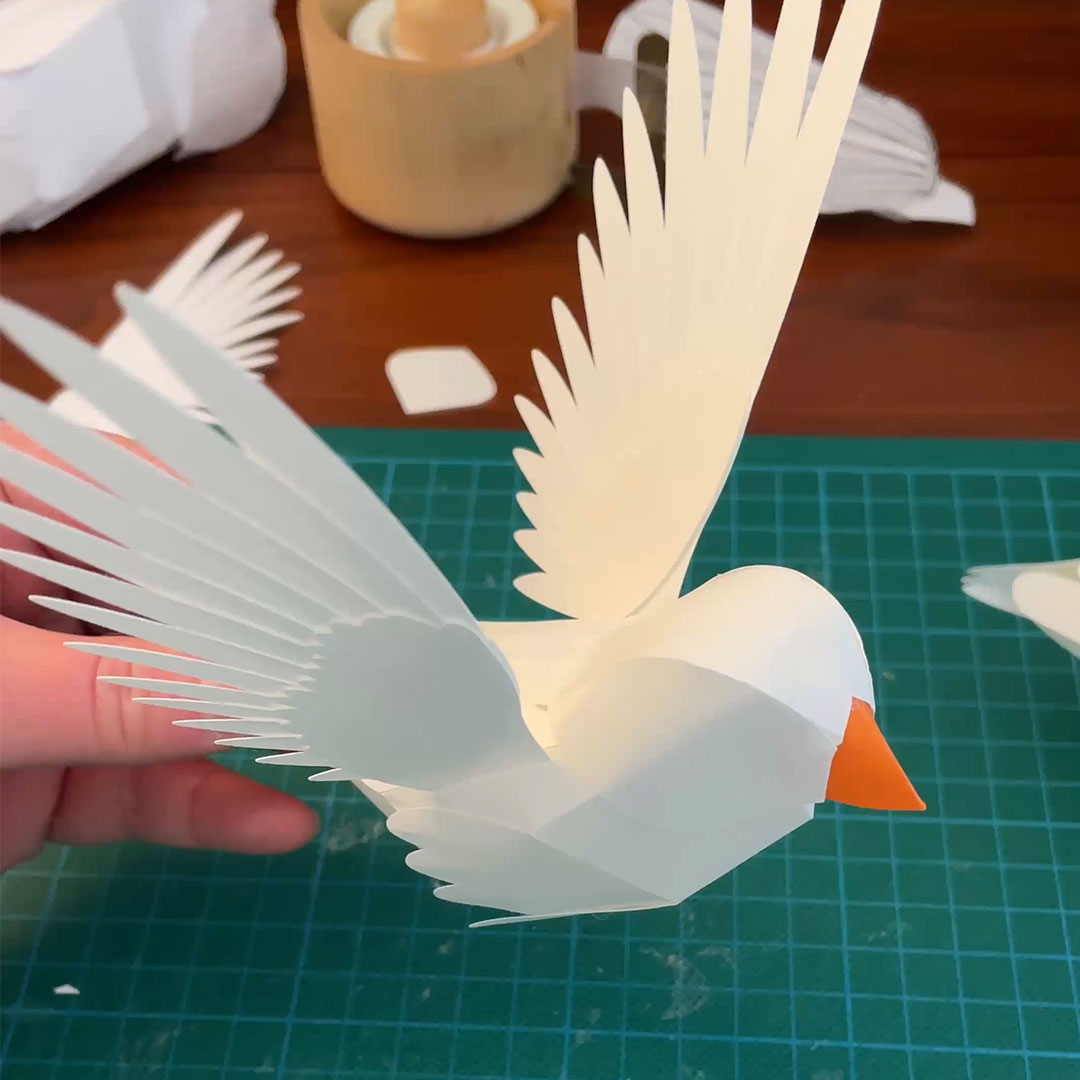 Throughout 2020–21, we worked closely with our client to redesign RSA Journal. Thoughtful evolutions of the magazine's style, format and content are ongoing to reflect its changing demographic and renewed brand commitment. A different type of content marketing, RSA Journal will always be about enlightening and surprising its readers.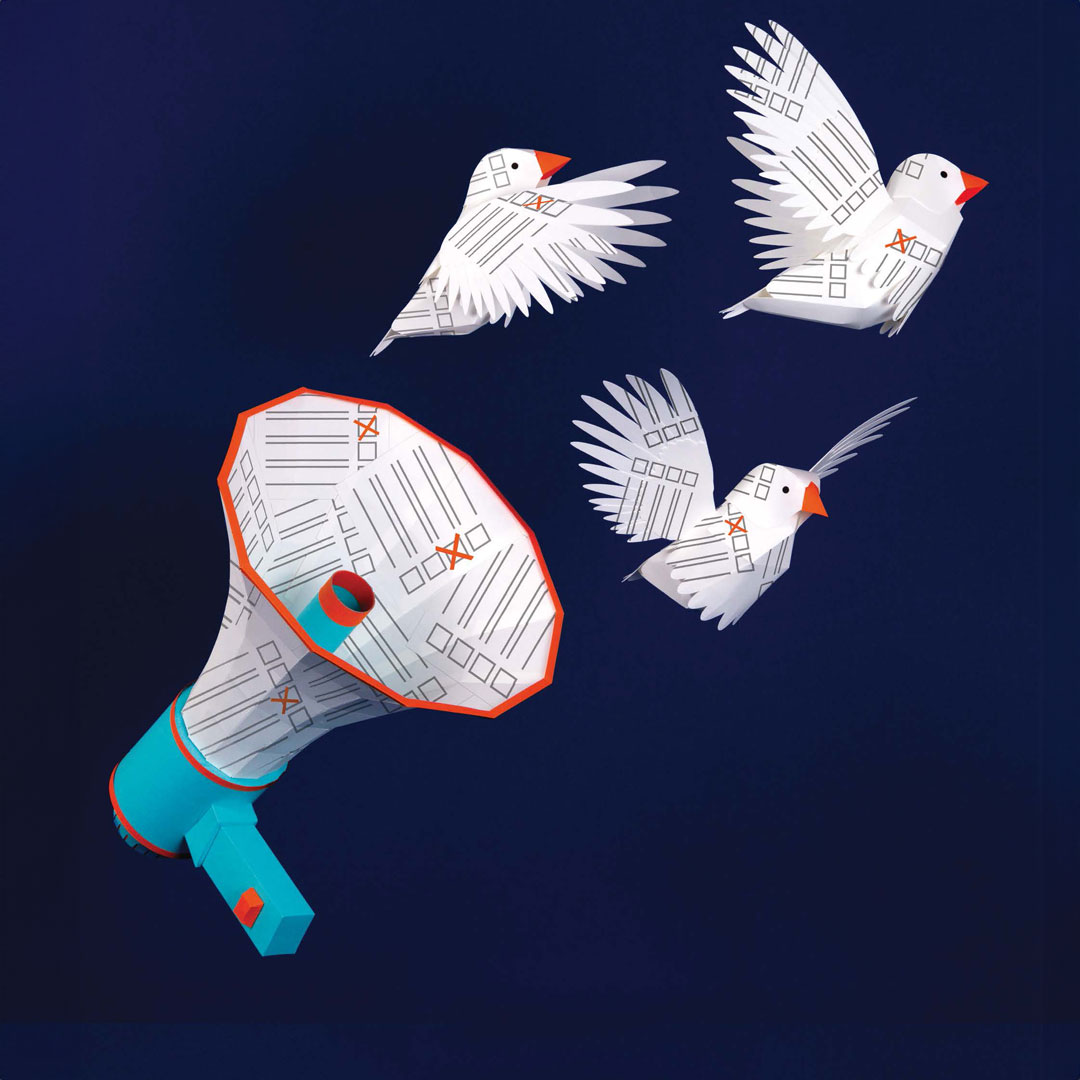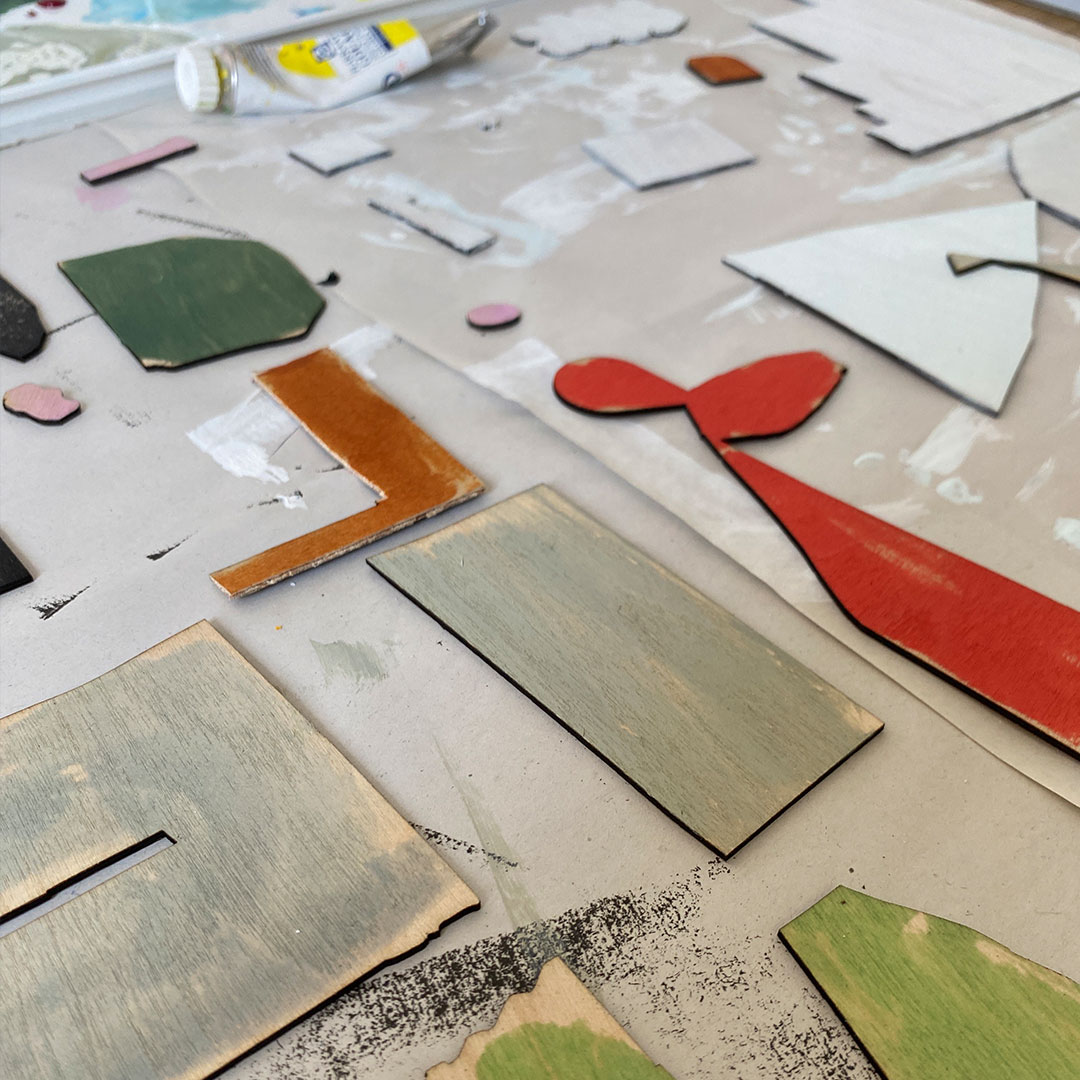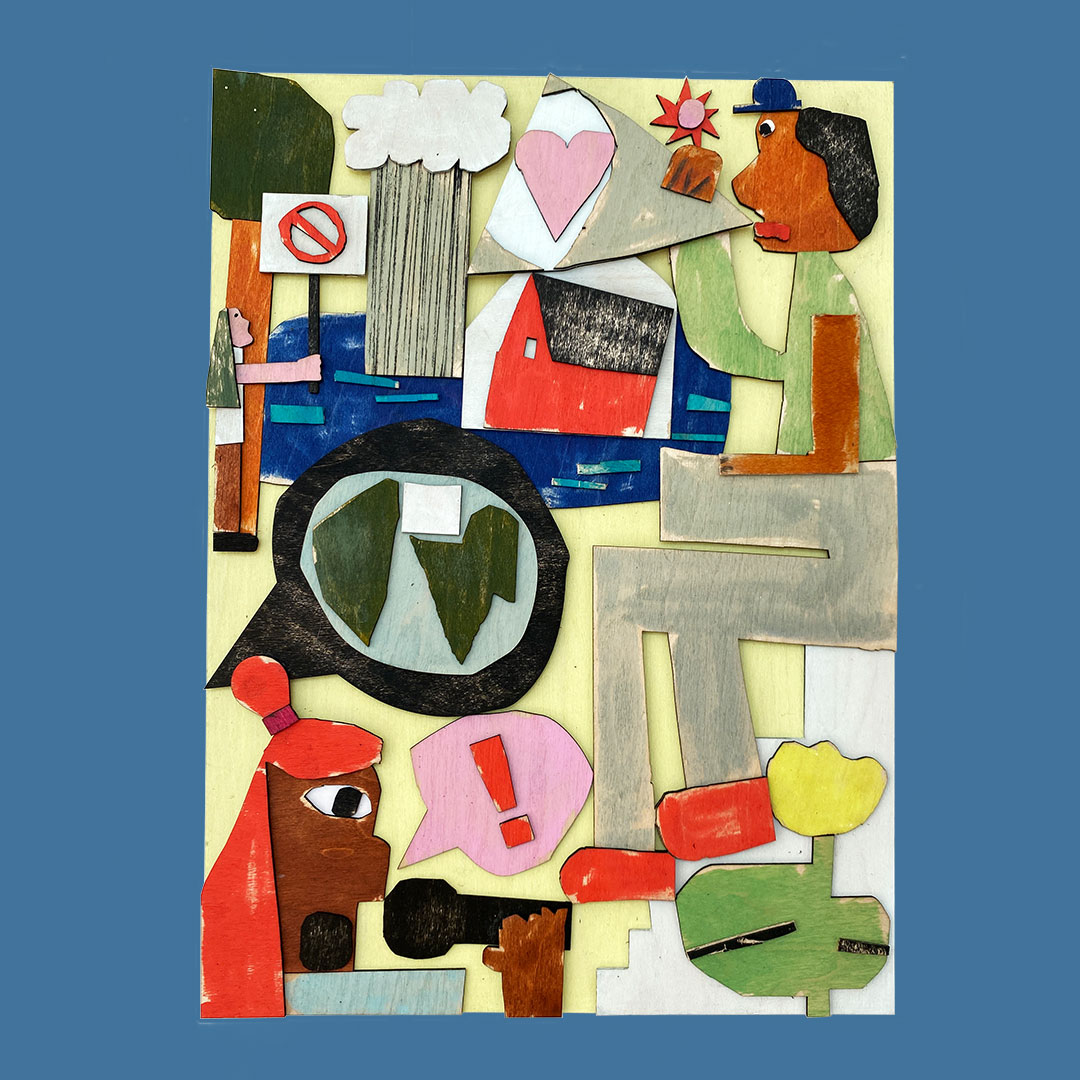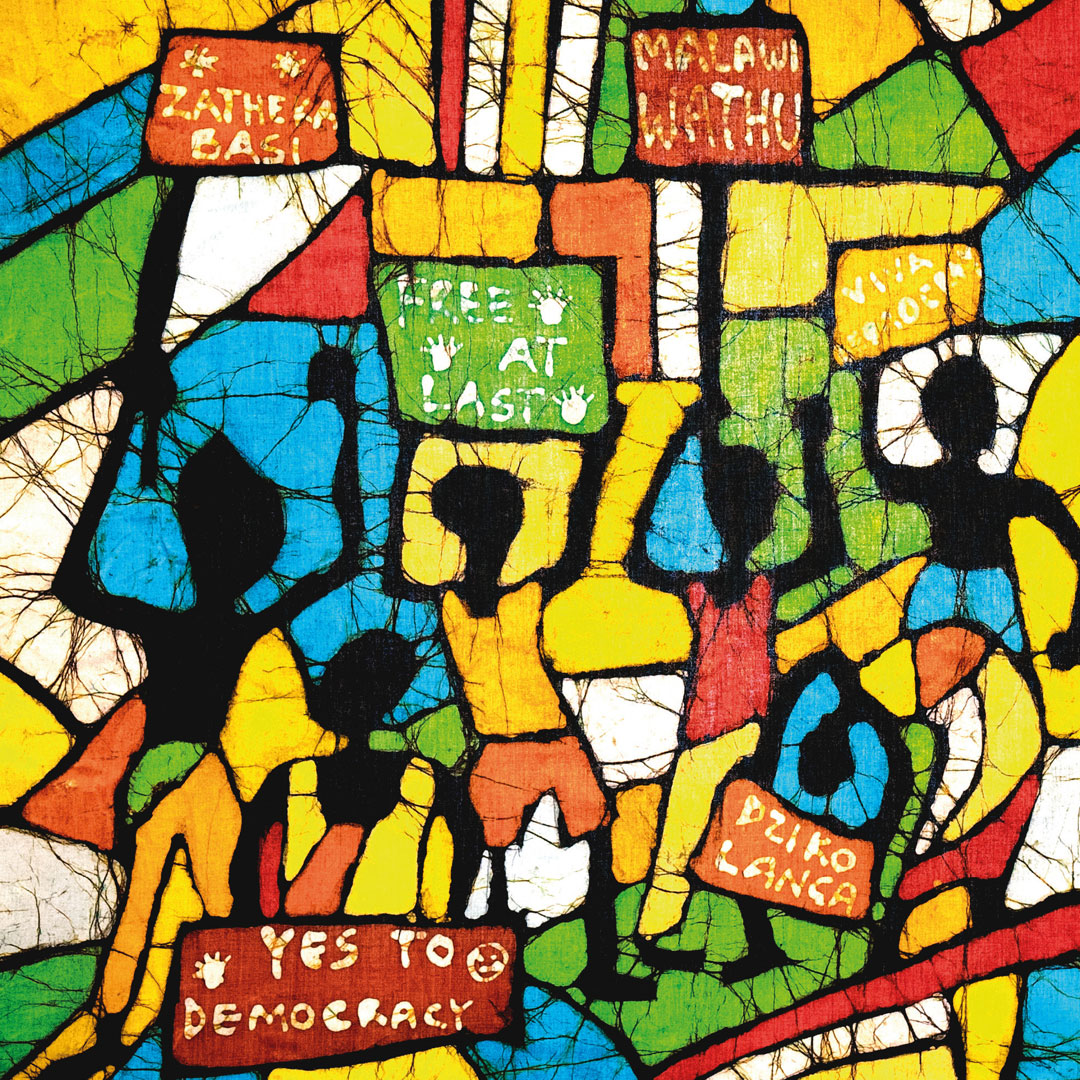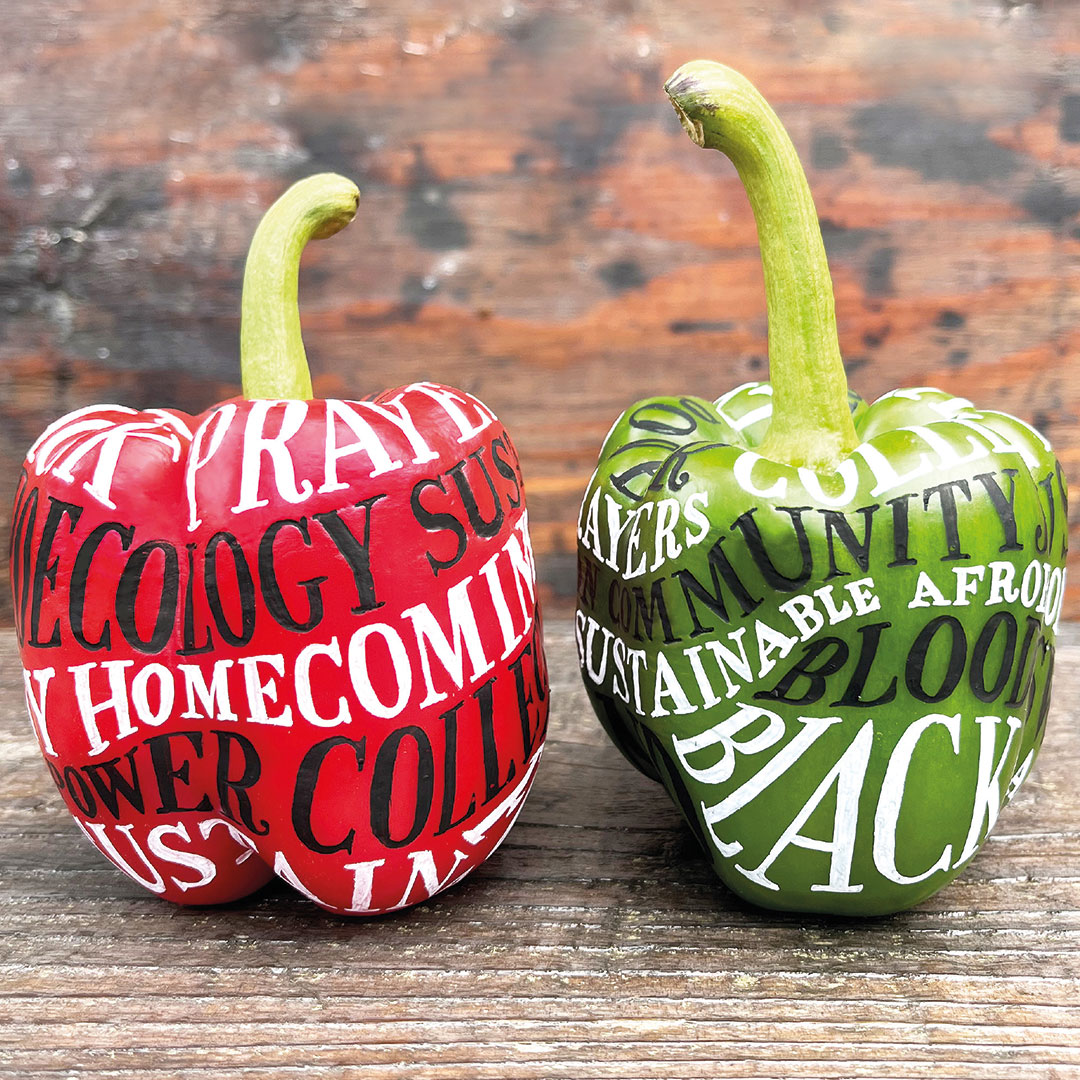 The impact

Being publisher and custodian of RSA Journal since 2005 speaks to its ongoing creativity. In summer 2023, this also culminated in an 'Art of the Journal' exhibition for the RSA's June 2023 Fellows Festival at RSA House. An 'Art of the Journal Slideshow' was shared at Fellowship workshops and during social events throughout the day. For the majority of RSA Fellows (80%), the Journal is the primary way they interact with the organisation.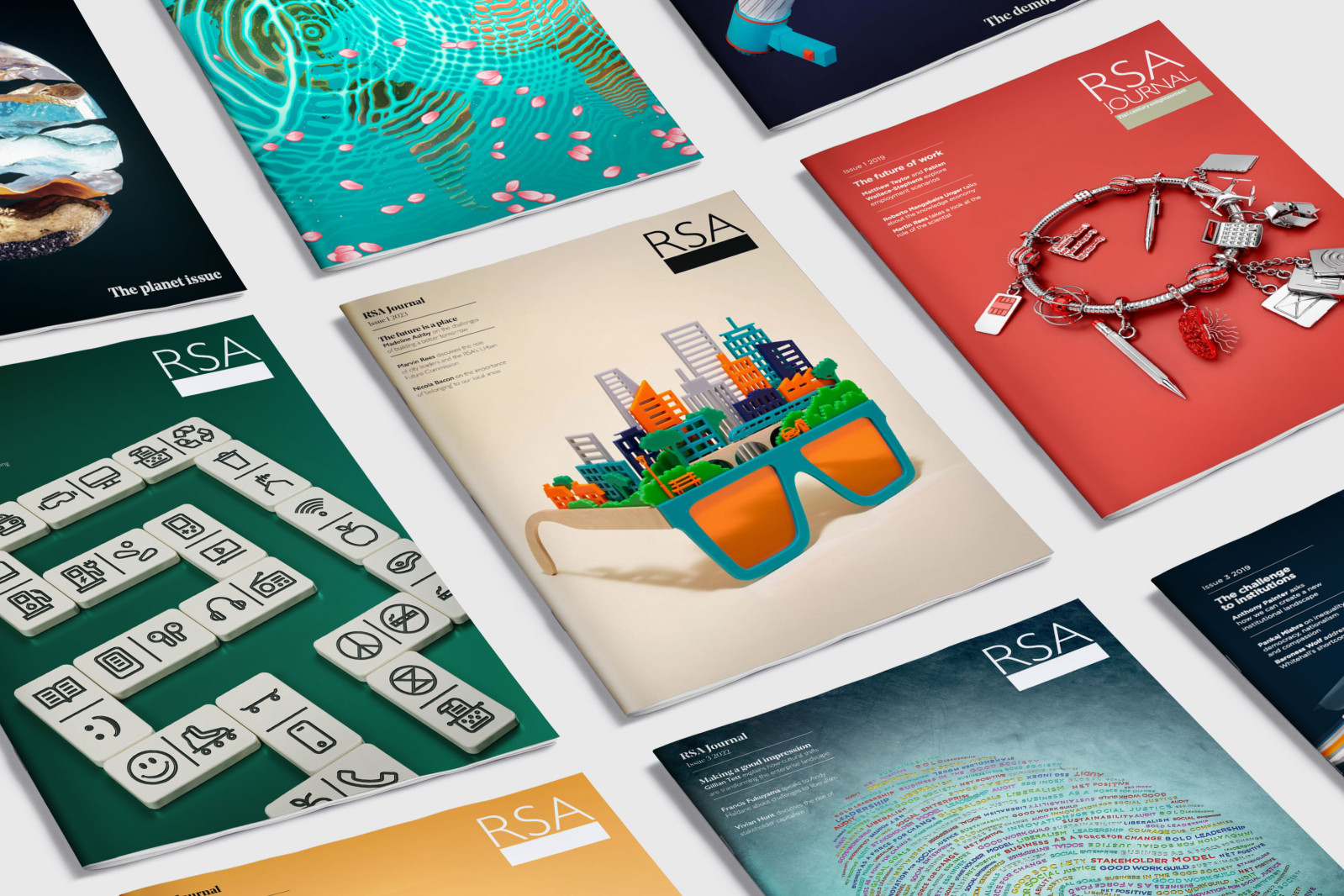 The Journal encapsulates the RSA's creative and thought-provoking style through photographic and illustrative content
Our awards with this client
CorpComms Awards 2023
Gold – Best publication
Corporate Content Awards (Europe) 2023
Silver – Best branded content publication
Silver – Best long-term use of content
Bronze – Best use of print
Summit Creative Awards 2023
Gold – Direction
Gold – Journal/magazine
Memcom Awards 2020
Highly commended – Magazine for a professional association or membership organisation >20K circulation
IoIC Awards 2018
Award of excellence – Feature magazine
Award of excellence – Channel for members/stakeholders
Award of excellence – Illustration
IoIC Awards 2017
Award of excellence – Feature-led magazine up to 4 issues a year
Award of excellence – Design of magazine
Award of excellence – Conceptual image
Award of excellence – Feature
IoIC Awards 2015
Gold – Best magazine
Winner – Best membership publication
IoIC Awards 2013
Class winner – Best illustration
Ready to be fearless?
Get in touch.