< Our insights
Are you rainbow washing? Brand authenticity for the LGBTQIA+ community
Published Jun 26, 2023 – By Julian Thomas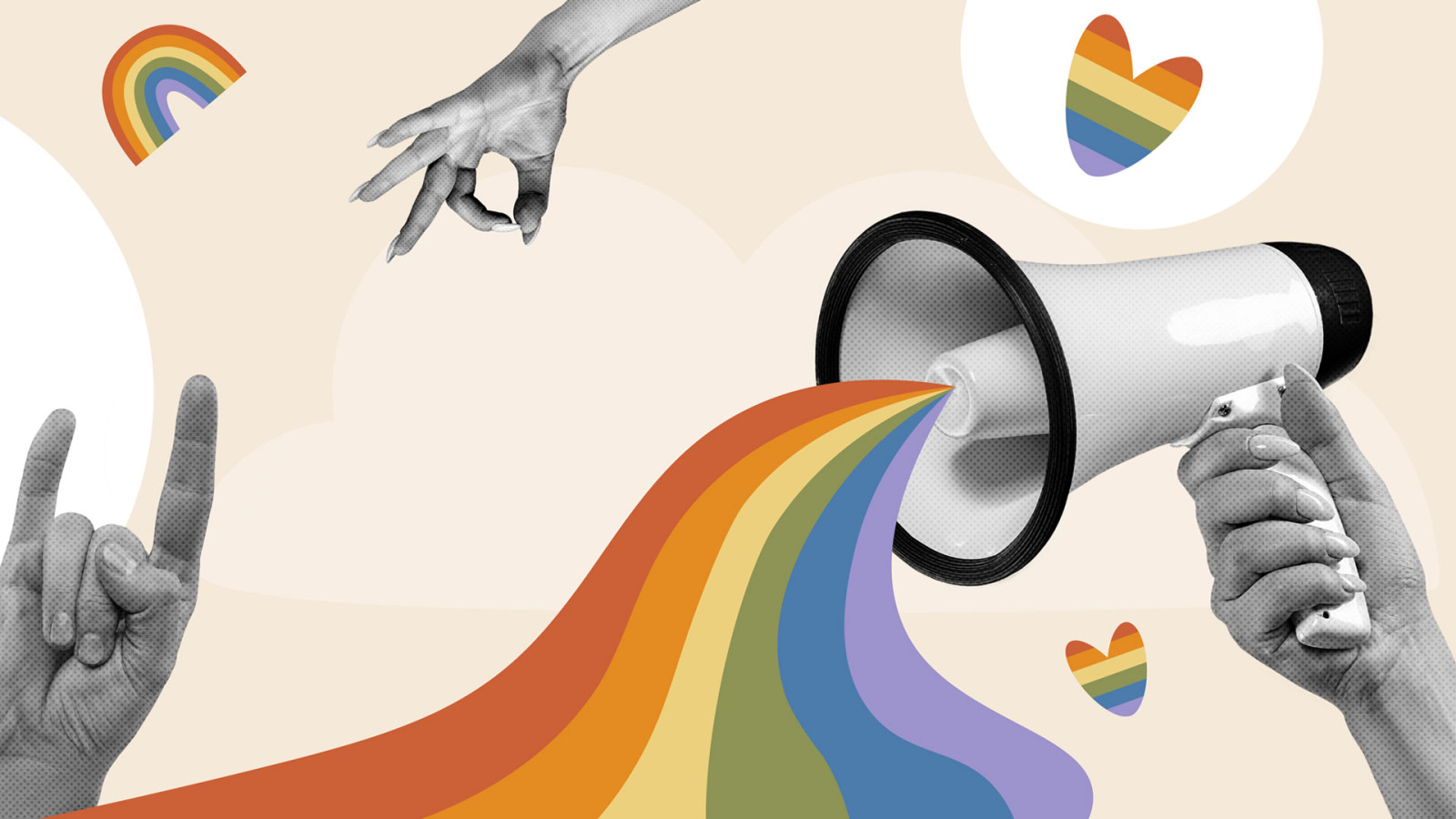 When it comes to Pride month marketing strategies, campaigns have been hitting the headlines fast. Bud Light sent a personalised can to trans TikTok star Dylan Mulvaney which caused such controversy that the brand sacked the marketer in charge and issued an apology. Target launched a range of Pride merchandise, some of which has since been pulled for concerns for employees that had been targeted by hostile customers. The North Face, meanwhile, defend its "Summer of Pride" campaign, but removed the range's children's clothing from its site.
Putting out authentic DE&I communications is difficult, and it takes time to get it right. Unfortunately, our advice alone won't be enough, we're sorry to say. It will take some planning and a carefully crafted strategy. Here are some tips to help kick off those brainstorms:
Profile your people
Showcase your organisation's overall diversity and inclusion by profiling colleagues in the business who have been welcomed, feel supported, safe and valued – if they feel happy to do so. Having a diverse group of individuals talking about what they do and how their career has flourished in your organisation is testimony to the business's inclusivity (whereas a rainbow logo for a month isn't). This is DE&I authenticity at its best.
Changing your logo won't change the world
When it comes to LGBTQIA+ allyship in business, if your organisation is already doing lots to support the community then changing your logo to the Pride colours is a nice thing to do – just make sure you're also talking about the work you're doing so people know you're not "rainbow washing". Even if you consider your business an ally, if you're not taking any action, flying the flag isn't authentic.
Be brave
If you're a global business, standing up for LGBTQIA+ rights is really important – so be brave about vocalising this, especially if you operate in markets where people are persecuted. Indeed, your voice and actions here give you an opportunity to make a real difference and will subsequently influence perception in a positive way, proactively taking a stand and actioning change. You don't just say you take a stand – you stand up.
It's never too late
If the above is true for your organisation, and you've always considered the business to be supportive but, on reflection, you haven't done anything tangible, you can change this. It might come later than you or other people might have hoped, but your stakeholder's respect for standing up for a cause is better late than never.
Collaborate with the LGBTQIA+ community
If you don't have members of the LGBTQIA+ community in your communications team, open it up to individuals from across the business. They will bring a wealth of knowledge and, chances are, they'll value being consulted – much more than they'll value a campaign that hasn't involved input from those with first-hand experience.
Think about the terminology
There are lots of ways to refer to the LGBTQIA+ community, and it's important to remember that this can be a very sensitive, personal point, so getting it right is crucial. LGBTQIA+ is easy to read, but saying it takes a lot longer. So, when you're choosing an alternative, stay away from any slang terminology that could be deemed offensive. Do the research and gain input to establish the best terminology for your business, and make sure these are set out and explained in any marketing or communications guidelines.
Listen, learn and grow
If you're ramping up your DE&I comms, no matter how hard you try and how many individuals you consult, you have to be prepared that a member of the community might not necessarily agree with the way you've done something. Make sure that communication about your business's DE&I comms is part of your internal comms strategy. Let people know that you are there to listen and there to learn; that you want to get it right, and if you haven't quite hit the mark, you'll continue working with your employees to make sure you do better next time.
LGBTQIA+ rights are important to Wardour. This year, we have donated to Kaleidoscope International Trust, a UK-based charity focused on fighting for the human rights of LGBTQIA+ people across the Commonwealth.
For help with your communications strategy for Pride 2024, contact us at clients@wardour.co.uk.
Stay ahead of the curve
Sign up to our emails