< Our insights
Tips for marketing your diversity, equity and inclusion strategy
Published Oct 12, 2022 – By Lulu Trask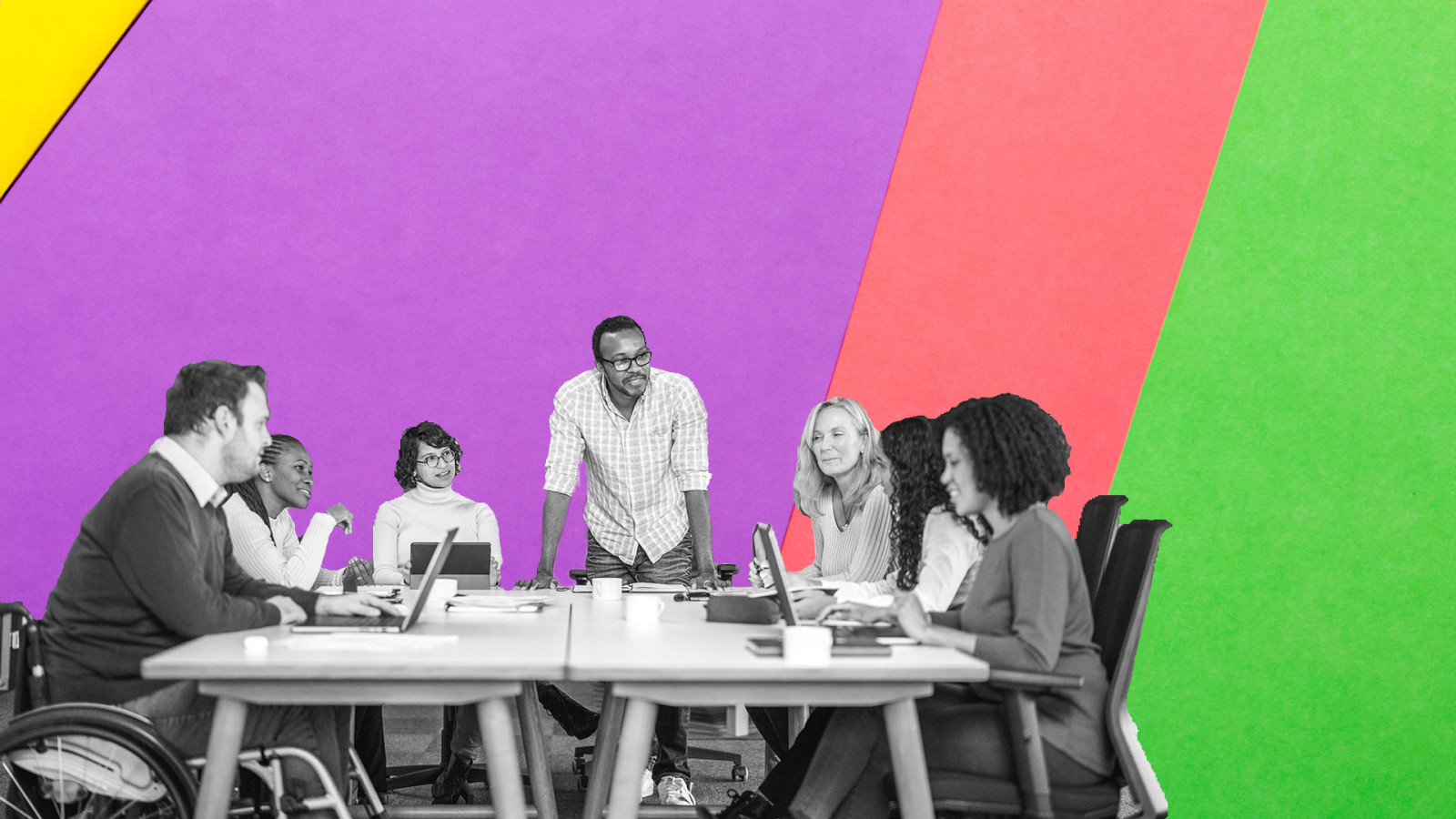 Clear communication of your approach to diversity, equity and inclusion (DE&I) should be central to any content strategy. Whether you want to shout about your DE&I initiatives, report on the numbers or simply have a section of your website that outlines what your business is doing, in 2022 it's an absolute must.
But amid rising reports of greenwashing, companies communicating their DE&I initiatives need to ensure they don't claim to be doing more than they are, and that their excellent initiatives aren't seen purely as a marketing tool.
Starting points for communicating diversity, equity and inclusion
Our team have put their heads together to come up with some pointers for when it comes to including DE&I initiatives in your b2b content marketing.
Be honest. If you haven't actually done a huge amount to improve DE&I in the workplace – but plan to – say this. Honesty goes down much better than inflated numbers (which are very easy to spot). This also gives you a benchmark for any future progress reports – something that's a lot harder when those initial numbers are very high and very false.
Ensure whoever's running your DE&I comms is at the heart of those initiatives – or at the very least, make sure they're heavily involved. The passion for those initiatives will shine through and there'll be no concern with authenticity.
Use numbers. There's nothing worse than a company claiming DE&I is a top priority but having zero figures to prove anything. If you have the numbers, use them. If you don't, it will be clear to everyone – admit it, and clearly state your goals, and how you'll meet them and measure progress.
Write authentically. All businesses know the buzzwords for DE&I comms, which means all businesses can talk about it, but unfortunately not all businesses mean it. So add a bit of heart to your comms and people will know you really mean it.
DE&I comms aren't a once-a-year event. Lots of businesses will communicate around Black History Month, but remember that DE&I is far-reaching, and inclusivity, by its nature, covers everyone. So anything you're doing to make the workplace more inclusive and equitable, whether that's for the LGBTQ+ community or your plan to level the gender balance of the boardroom, is something that should be communicated.
Tread carefully when marketing diversity, equity and inclusion
Organisations need to think very carefully when it comes to DE&I comms. After all, we've seen the backlash faced by those companies that ran inflated sustainability comms campaigns.
Content marketing campaigns focused on topics as important as diversity, equity and inclusion carry a lot of weight – they're personal to so many of us, which means getting it wrong isn't going to go down well with your audience, or your business.
If you'd like to learn about how Wardour can help with your DE&I communications, pop us an email at hello@wardour.co.uk – we've love to have a chat.
Related insights articles
Stay ahead of the curve
Sign up to our emails