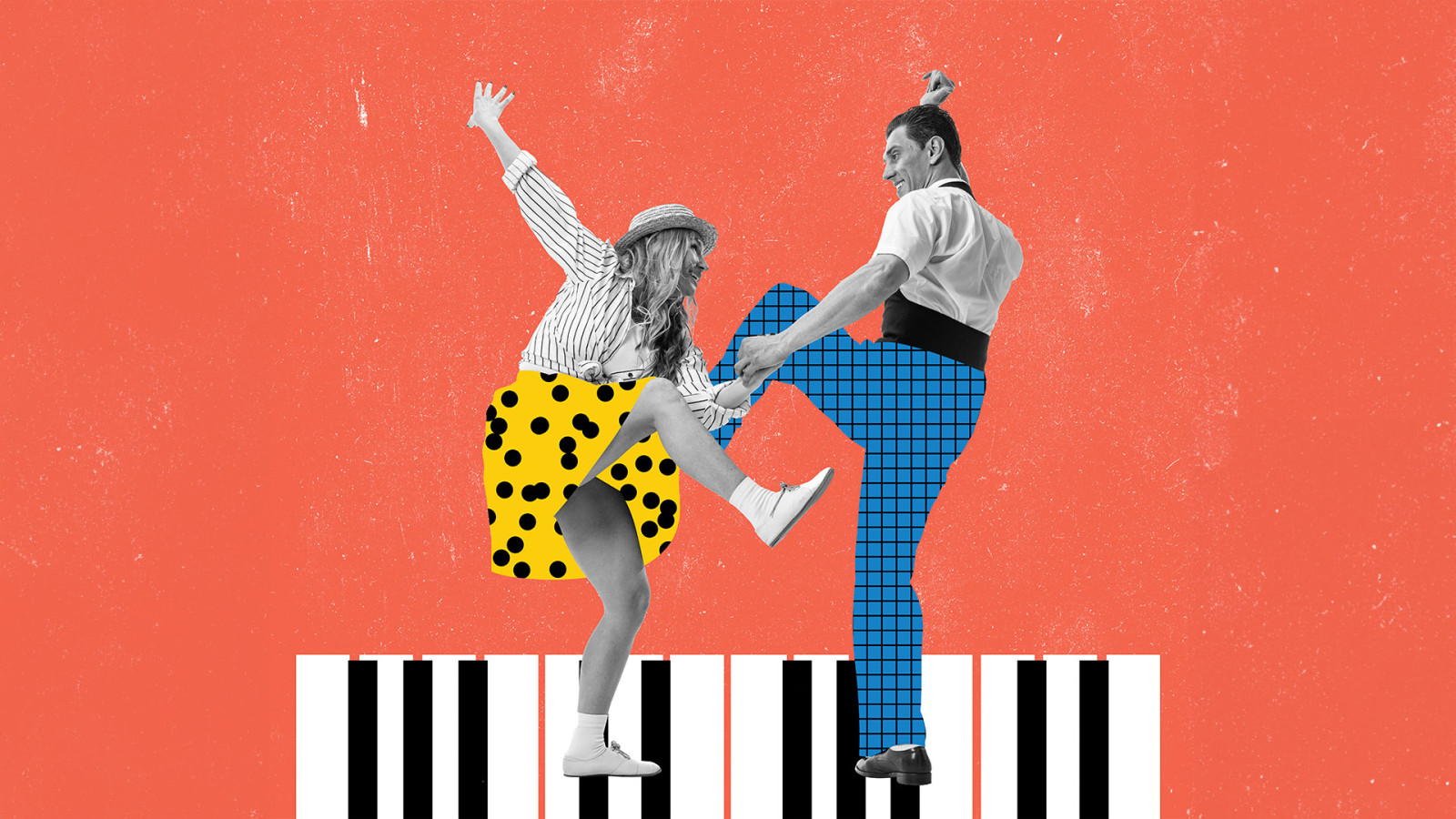 One of the downsides to hybrid working is you get less time for idle chit-chat with your colleagues. Which is why we love our collaborative blogs, as you get to find out a bit more about the Wardour team, sparking conversation both in person and online.
It's unsurprising that working for a creative agency means there are quite a range of creative hobbies, in various forms – be that drumming on a table drum or a drumming app on your phone. Perhaps next time you meet someone new, instead of asking 'what do you do?', ask 'what gives you joy?' and you'll probably walk away knowing that person a lot better.
For a long time, I managed to pretend that the amount of Lego in our house was driven by our two daughters: and it's true that they got me back into what had been a childhood passion. But now that they are 23 and 21 (and the elder at least has moved out) I can no longer hide behind that line. So, I'm now Lego-Out and Proud – and a cliché of the mindful age. A Lego set combines the perfect amount of physical and mental activity to take me away from my day-to-day concerns without actually being massively stretching. We have Lego everywhere, on bookshelves, mantelpieces, sideboards and in storage. Well over 150,000 pieces I reckon. I've just finished the Titanic, which at over 9,500 pieces in its own right kept me going for some weeks off and on to build. And that links in with my other hobby – the history of the Titanic itself. But that is a story for another day…
Martin MacConnol, Agency Founder
I've been researching my family tree for a few years now. I've identified about 350 ancestors – but disappointingly, none has yet turned out to be famous (or infamous). I have found a birth record for one person from as far back as 1672, though, when Charles II was on the throne.
Tim Turner, Content Director
When I'm not bowling balls to my cricket-mad kids in the nets, there isn't much time for the horizon-expanding hobbies we all promise ourselves we're going to take up. Though I have started life drawing classes (sketching nude subjects). And I'm feeling quite pleased, that at the age of 43, I'm finally managing to draw a naked person without collapsing into ridiculous fits of hysterics and being asked to leave the session (my last efforts were during art A-level). I've come a long way on that front, even if my fine art skills are a little rusty.
Eve Reed, Content Creator
Before moving to London, I used to practise drumming on a full-size kit (unfortunately for my neighbours). Now that space is at more of a premium, I practise using a phone app that lets you play along to songs with just your thumbs. Not quite the same, but less likely to lead to a noise complaint!
Matt Moody, Content Creator
I have been clay shooting since 2010 when I started dating my future wife, but 12 years on, clay shoots are a regular part of my weekends. I am lucky enough to go shooting once a month at a fantastic club in the New Forest, Hampshire and visit the National Shooting Centre at Bisley, Surrey. The club involves early starts on a Saturday morning, heavy lifting of all the traps (the machines that fire the clays in the air) to get the shooting ground ready and over two hours of competitive clays across various targets. You do get into a mental 'zone' when shooting and despite the noise and recoil, it is remarkably calming. But it's the camaraderie of the club members that I really enjoy and they're always on hand to tell me where I'm going wrong!
David Poulton, Group Account Director
Whilst most of my friends took to yoga in their late twenties to relax their body and mind, I found I got the same level of relaxation from paying to punch someone for 45 minutes. I'd always enjoyed the boxing classes but when I told my boxing teacher I'd like to start training for a white collar match, he seemed sceptical. As a petite 5ft 3 woman, I apparently didn't look like someone who would fare well in a boxing ring. But I proved him wrong. Taking part (and winning) a white collar fight was one of the most exhilarating things I've ever done and I'm thrilled that boxing is now a part of my life. While getting punched might not be everyone's idea of a hobby, it works well for me.
Katie Williams, Project Manager

It's not particularly unusual, but I love to paint in my spare time – there's nothing better than waking up early on a weekend, dusting off the brushes and getting your clothes covered in oil paints that never come off!
Jasmin Southgate, Content Creator
I like to go bouldering and climbing in my spare time. I'm part of a climbing group, so we go to places all over London – including The Castle, which was a Victorian pumping station. Being someone who isn't great with heights, it's allowed me to test my limits and improve! There is also a massive trust element involved with rope climbing, as someone else holds the rope for you as you climb up (belaying) and when you fall. The sense of camaraderie and the bonds developed over the years has been great. We also usually go to the pub afterwards, which isn't too bad either!
Ben Barrett, Creative Director
If you'd like to find out more about how the people behind these unusual hobbies can can help with your next content and communications campaign, pop us an email at hello@wardour.co.uk – we'd love to speak to you.
Stay ahead of the curve
Sign up to our emails