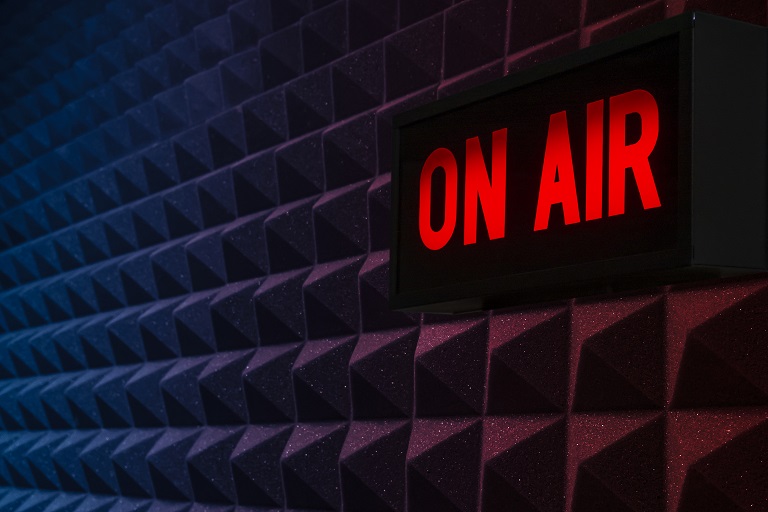 Thanks to the authentic intimacy of the audio experience, podcasts can be an excellent way to both communicate with existing customers and capture new demographics. But for a podcast to be successful, there needs to be a certain level of professionalism. A podcast is an extension of a brand, so you need to treat it like any other communication from the business.
The professional presenter
A good place to start is with a professional presenter. As with a TV presenter, the host of a podcast needs to be able to hold the attention of the guests and the audience. Although you can teach yourself the basics of presenting, it may be simpler to approach a professional who has done similar work previously. Presenting is a form of performing; armed with a script, a structure and knowledge of the topic, the presenter brings an awareness of pitch and pace and the ability to allow space for the conversation to flow naturally while making sure it stays on track.
The guestlist
Once you have a topic confirmed for your podcast episode, you need to find one or more guests who will be able to speak confidently and freely on this subject. Depending on the topic, this could be an expert in their field or a celebrity. You could also look at doubling up on guests: a professional expert who will be able to speak on the intricacies of their field, and a celebrity to draw in listeners. It's important that the latter is there for a specific purpose, though – having them there just for their name won't be engaging for listeners.
For example, The penny drops podcast we produce for Royal London covers a multitude of personal finance topics, and for an episode on 'Getting your financial year off to the right start' we asked award-winning financial journalist Georgie Frost to join us. Alongside Georgie, we invited comedian and TV presenter Josh Widdicombe. The combination of the two guests worked really well: Georgie provided in-depth knowledge of personal finance, while Josh was able to speak from his perspective as a self-employed comedian, which made the podcast accessible, relatable – and funny.
The negotiation
It's important to note that if you are hoping to have well-known people on the podcast, you will need to consider fees. Unlike with other media, such as magazine interviews, celebrities may ask for payment to appear on a podcast. In this situation, you must use your negotiation skills to come to a final figure for the celebrity – which can be gruelling at times. But if you have a maximum budget for guests, it's important to adhere to it.
If you regularly find that your dream guests' fees are more than you can afford, try cultivating relationships with celebrity agencies. Then you can tell them your budget, the topic and the type of person you're looking for, and they may be able to help you find a good fit. Fees for guests can be anywhere from £500 up to £10,000, depending on their level of 'celebrity' and the amount of time they'll be needed for.
The equipment
Lastly, having professional equipment is essential. You may be able to use a studio to record the podcast; you'll have to pay for it, of course, but it will have high-quality equipment and will often supply a sound engineer to help with any technical issues.
However, if the podcast is being recorded remotely, as The penny drops has been throughout the Covid-19 pandemic, you need to make sure that everyone, from the host to the guests, has the correct equipment to ensure the best possible sound quality. This may mean purchasing a microphone and a headset and sending them to the guest, with instructions on how to set them up. These can be re-used by other guests in the future.
For more tips on how to create the perfect podcast, click here.
To learn more about how Wardour can help with your podcasts, pop us an email at hello@wardour.co.uk – we'd love to have a chat with you.
Stay ahead of the curve
Sign up to our emails