< Our insights
How to cut greenwashing from your company's communication plan
Published Oct 01, 2023 – By Leah Clarkson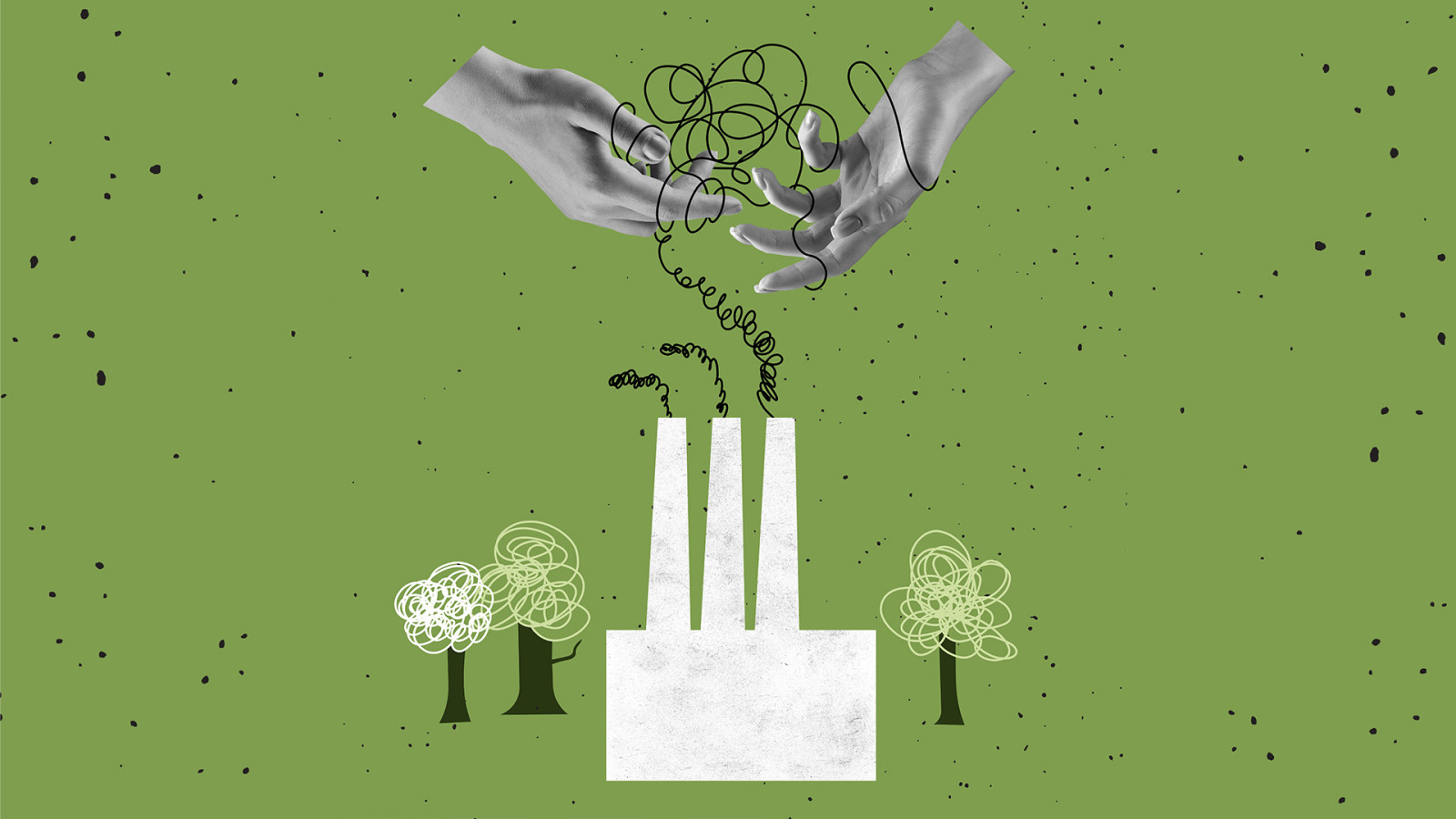 There's little doubt that businesses are under greater pressure than ever to demonstrate their commitment to eco-friendly practices in their stakeholder communications. But stretching the truth or making untrue or unproven claims in communications can destroy years of earned trust between a business and its stakeholders.

Simply put, greenwashing is when a company or organisation uses its communications (including advertising and public messaging) to appear more climate-friendly and environmentally sustainable than it really is. Companies would typically use greenwashing to gain public goodwill and try to improve public relations while also increasing their profit margins.
In almost every case of recent greenwashing for which a company was called out (and often hung out to dry) in the media, the company would have been better served by communicating its goals around sustainability rather than claiming it had achieved heights of environmental responsibility which it certainly had not.
Don't mislead external stakeholders
Recent instances of companies that were found to be greenwashing show the risk can be far more than reputational: many firms found to have misled consumers incurred stiff financial penalties, not to mention found themselves embroiled in public relations nightmares that affected their reputations and bottom lines.
In 2022, for example, global coffee capsule company Keurig led Canadian buyers to believe they could recycle their single-use plastic coffee pods by simply emptying the coffee and throwing the empty plastic husk into a recycling bin. This appeared to be a massive breakthrough for a company selling a product that customers loved for its efficiency and ease of use but were increasingly turning away from due to its environmental impact.
The problem? The capsules were not actually accepted in most Canadian provinces and, even in the two that accepted them, Keurig's disposal instructions weren't explicit enough, which led to more waste. The City of Toronto alone had to extricate 90 tonnes of plastic pods from recycling bins.
And Keurig? After being called out by The Competition Bureau (an independent Canadian law enforcement agency that protects and promotes competition for the benefit of Canadian consumers) they were fined £3 million and ordered to change the misleading claims. The company had also previously settled a lawsuit filed over similar claims made in the US for an undisclosed amount.
To prevent greenwashing, businesses must prioritise effective communication strategies that authentically convey their sustainability efforts and commitment. Having an effective communication strategy (not to mention a comprehensive internal communication plan) is imperative. And if something does go wrong, any business will want to have also considered having a crisis communications plan in its back pocket.
After being called out by The Competition Bureau (an independent Canadian law enforcement agency that protects and promotes competition for the benefit of Canadian consumers) they were fined £3 million and ordered to change the misleading claims
Tips for effective sustainability communications
The importance of having an effective communication plan that avoids greenwashing, and the foundations upon which such a plan might be built, should be clear by now. Still, when it comes to actually building out the various components of your own personal communication plan, this will be harder for businesses that don't have sustainability baked into their mission.
But if you think sustainability communications are all pictures of seedlings and green hues, think again – no matter what your business, there are plenty of tools and tips to get your unique toolkit in shape for successful communications around sustainability. Here are our top five:
Simplify. Resist the urge to throw everything into your communication plan. Take time to consider your communication goals and objectives, and what's most important to your business, your stakeholders and your target audience – then, develop the scope of your communication plan (making sure to consider your audience accordingly). Less can definitely be more.


Don't be 'brand blind'! Your brand is important and doesn't have to sit separately from social impact, but communicating effectively around sustainability may mean stretching your visual brand language (for example with a logo or wordmark variant specifically designed for sustainability communications) and expanding your toolkit by adding additional assets such as avatars, graphics and icons.
And never resort to visual clichés – social media and other communication channels are rife with 'easy' images of sustainability. Think: planet earth from space, trees holding hands, green leaves blowing gently! Take the time to consider your brand and your business and develop a unique and effective toolkit that grabs the attention of your audience.


Make information visual. Sustainability reporting can often include complex figures and metrics that can be hard to digest, but visual information that is easily scanned and understood, and which presents key points, will help to communicate complicated or data-intensive ideas quickly and easily. Infographics, charts, listicles and interactive data graphics are just some of the tools that can transform tricky data into manageable, engaging content.
Tell a story. Find the original story in your sustainability journey and narrow your communication goal to telling that story well. Human stories and individual experiences make your communications stand out and allow your audiences to connect on a personal level. Using engaging, people-centred visuals and simple, direct language is a great tactic to use when creating stories, to build out an effective communication plan.


Know your target audience. Choosing the platforms and communication channels to use for any communication plan is equally as important as the creativity and thought that goes into constructing the communications themselves. Consider which communication channel or channels (including media outlets) your business already uses for communicating with key stakeholders and then take it one step further – which of those are most well-received?

What are the favoured communication preferences (including communication frequency) of your stakeholders? Any successful communication plan will also include a strategy around deployment. Communications should offer a two-way street and be released on a platform that you are confident will reach key stakeholders/your target audience.

Bonus tip: consider expert help. We saved the best advice for last. Creative content professionals like our project managers here at Wardour can educate you on current best practices, helping your project team both to communicate more effectively and future-proof your communications around sustainability.
What's more, working with a partner to conceptualise, create and deploy the perfect communication plan (and create a communication plan template to take forward into the future) gives you the security of a professional partner at your side to make sure your messaging avoids greenwashing and connects with stakeholders and your audience.
The journey towards sustainability is not just about adopting green practices but about effectively communicating them to inspire change
A future of successful communication
Whether legally bound to do so or not, businesses these days are typically choosing to meet a range of objectives to reduce their impact on the environment. Ultimately, though, the journey towards sustainability is not just about adopting green practices but about effectively communicating them to inspire change.
And while commitments vary depending on industry, company size and specific environmental goals, all businesses face the challenge of explaining their environmental plans (most of which are in the process of evolving) through clear communication.
With the right plan, approach and, ideally, a trusted project team, businesses can be confident they have crafted effective communication plans that authentically communicate their commitment to sustainability goals without greenwashing.
Related insights articles
Stay ahead of the curve
Sign up to our emails