< Our insights
Why you should be using email marketing in 2023
Published Apr 27, 2023 – By Kasey Cwalina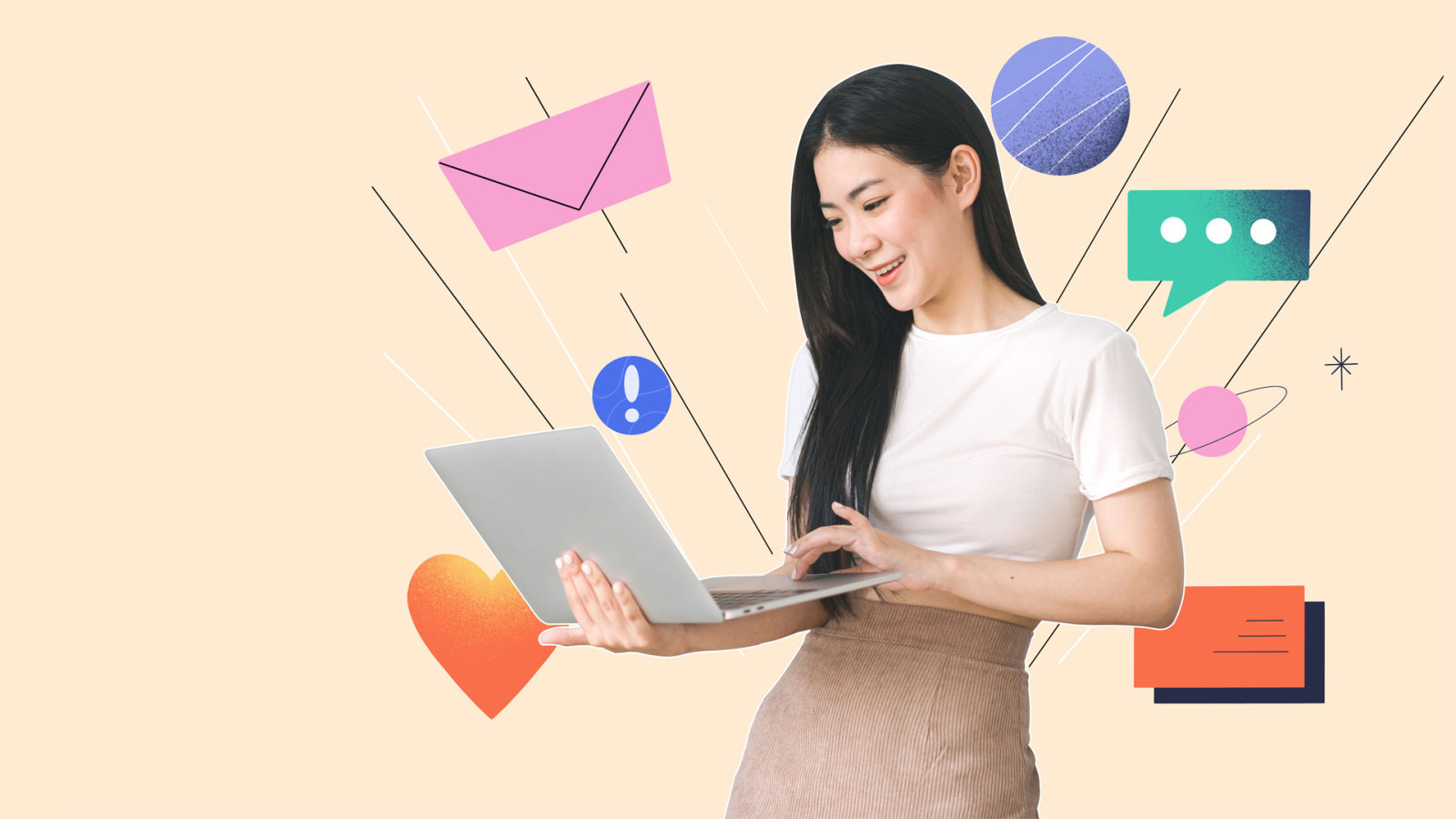 With the rise of social media and other digital channels, it's impossible to get through the day without encountering some form of promotional material. In fact – it's estimated that the average person sees up to 10,000 ads per day.
Despite this, however, most people don't recognise the brands that they interact with on a daily basis. This is because many internet users have set up a subconscious screening process that filters marketing material into two categories: content they're personally interested in (and engage with) – and everything else.
The 'one size fits all' marketing strategy is therefore no longer a viable option for marketers hoping to capture audience attention.
According to business coach and entrepreneur Meredith Hill, if your content does not speak to a specific group or individual, nobody will feel spoken to – making personalisation the clear route forward.
"When you speak to everyone, you speak to no one."
– Meredith Hill, Business Coach and Entrepreneur
So, how do you achieve a sufficient level of personalisation?
We suggest developing an email marketing strategy. But that doesn't mean you have to outsource to an email marketing agency – an understanding of the basics should be more than enough.
The efficiency of email marketing
While some may think email is outdated, it is a communication form that has stood the test of time. According to Business News Daily, more than 4 billion people have at least one email address today – making it one of the most commonly used forms of communication worldwide.
There's more to it than just being widely used, though. In marketing, email has proven itself to be highly efficient, with an ROI of $36 for every dollar spent – a figure higher than any other marketing channel. Therefore, understanding how to successfully execute email marketing has the potential to make or break your marketing strategy.
Personalisation and segmentation
According to marketing analytics firm Retention Science, addressing recipients personally in the address line increases the likelihood that they will open an email by 2.6% – which shows that even the slightest hint of personalisation can have a large impact on audience engagement.
With that said, there are other ways that you can and should be personalising your email campaigns – segmentation being one. By segmenting your audience, you can create subgroups within your target audience based on a variety of factors, such as geography or previous engagement, to ensure that each consumer is receiving highly relevant information.
SuperOffice reports that 89% of marketers do not segment their database – which is likely to have a negative impact on their click-through rate as the content will feel less personalised and relevant. This means that the companies that do segment their audiences are sure to stand out.
The great thing about email marketing is that it's easily tracked and measured. Metrics such as open, click-through, conversion and bounce rates can help you determine the success of your email campaigns. Through A/B testing (testing variants of the same thing – for example, an email subject line), you can experiment with different tactics and compare which works better with your audience.
The future of email marketing
In the years to come, email marketing will continue to adapt and evolve to meet the needs of marketers and consumers alike. According to Business News Daily, we can expect that:
Machine learning, AI and cloud-based technology will change the face of email marketing
Personalisation will continue to matter
Interactive email will take the industry by storm
User-generated content will become more common in marketing emails
This confirms that email marketing will continue to be widely used in the years to come – despite the many technological changes that continue to be thrown our way.
Storytelling in your email marketing campaign
While change is certainly afoot, there's one element to the email campaign that we think isn't likely to change any time soon: captivating storytelling. Whether your newsletters are about your business, your people or industry insights and news, every email gives you the chance to tell your story and strengthen your brand in front of your target audience – so make it count.
To learn more about how Wardour can help with your next email marketing campaign, pop us an email at hello@wardour.co.uk – we'd love to have a chat with you.
Stay ahead of the curve
Sign up to our emails