< Our insights
Why journalists are the best people to work with
Published Nov 20, 2015 – By Katie Dolamore, Editor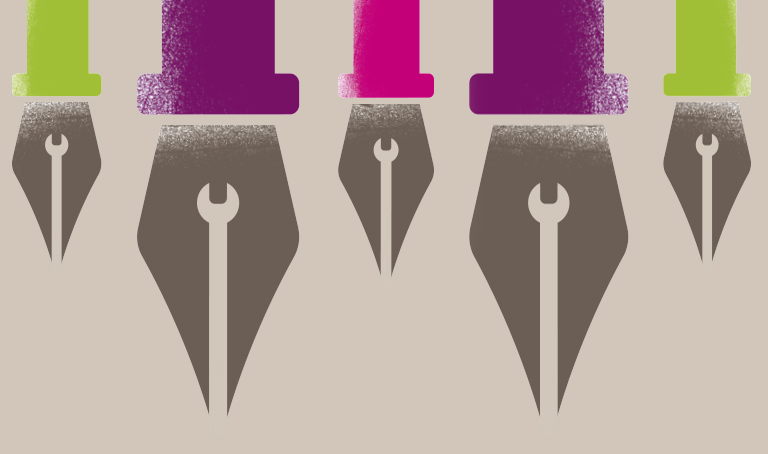 We at Wardour pride ourselves on the fact that we're editorially led – we're driven to create great content, no matter what subject or platform. Everything we produce benefits from the creative and literary expertise of our team of in-house journalists, but we actually offer much more than that.
A journalist is equipped with a unique set of skills that extends far beyond penning a catchy headline or a punchy quote. When you work with a journalist, you're working with the best kind of consultant to help you develop effective content solutions. This is because, modesty aside, we are pretty amazing at the following five things:
One: We do our research
A journalist should never enter an interview unprepared, and we've honed our research skills down to a fine art. We try our best to understand as much as we can about you, your business and your content before we even speak to you, which means that our conversations will be tailored, targeted and to the point. We don't want to waste time for either of us, after all. This also means we're ideally trained to spot new trends and interesting ideas that you could use – who better to keep on top of the news than the people who break it?
Two: We're organised
It's a simple one, but it's also crucial. A journalist's diary is typically packed, and we thrive in the busiest of environments. After getting used to the hubbub of a hectic newsroom, we're not easily fazed and will make extra efforts to deliver solutions to you on time and on spec.
Three: We know we don't know everything
The best tool in a journalist's toolkit is our ability to ask the right questions, and then really listen to what you have to say. A client relationship, much like an interview, should always be two-way – so we'll also work hard to respond to what you tell us, so we can ensure we get everything right.
Four: Clarity is our strong suit
Have you ever listened to advice from someone, and realised that you've barely understood a word? We hate jargon, so we don't use it. A good writer knows how to explain something in the simplest possible way, so when we pitch new ideas to you, you should never feel left behind.
Five: We know a good angle
Our job is matching stories to audiences, so we have a lot of experience in crafting copy to suit different readers. We're quick to work out what will make your target audience tick, and can hone content so it suits their particular needs. That's not to mention all the knowledge we have of SEO and social media, which will help us make your content stand out exactly where it matters most.
Stay ahead of the curve
Sign up to our emails