< Our insights
Why content marketing is like a dinner party
Published Oct 12, 2015 – By Martin MacConnol, Chief Executive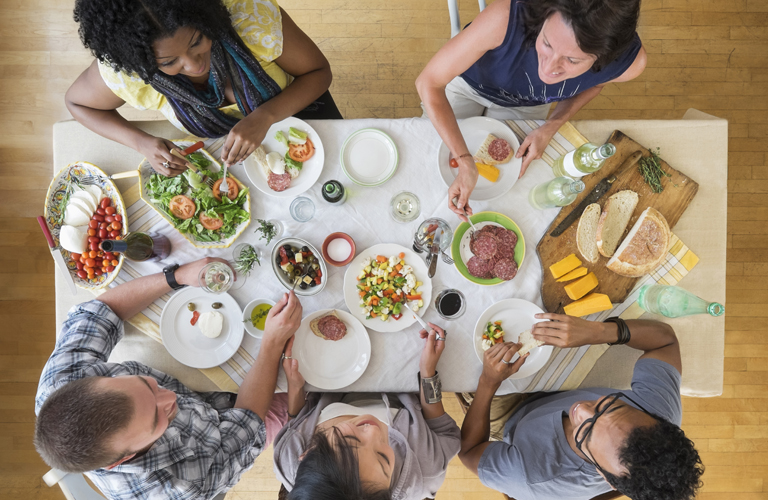 According to some Microsoft research, the human attention span has slipped from 12 seconds to eight. This puts us behind goldfish, which can concentrate for a heady nine.
I learned this at the Next Gen media and marketing conference run by Results International last week. The organisers seemed to have taken the goldfish principle to heart, because they took a 6-hour session and filled it with 15 speakers, working at a quick-fire pace. The result was great – no time wasted and a bucket-load of insight from organisations as diverse as Accenture, Facebook and Hearst.
For an agency like Wardour, the insight was heartening. It's clear content is still seen as the next big thing in the world of marketing and media.
And after so much focus on the technology around marketing, there seems to be a re-emerging realisation that great creativity is vital: creativity to tell stories in a highly personal and compelling way.
Perhaps my favourite bit of insight came from Chris Talago, of Waggener Edstrom, who likened successful permission-based marketing (the heart of a great content programme) to being like a good dinner party guest:
The customer is the host. Don't take over.

Always bring a gift (add value).

Speak 'with', not 'at' (you are only an attendee, not the host).

Tell great stories, and…

Know when to shut up and help others share their stories.

Be real, authentic. No one likes a phoney.

Adapt to what you hear, react in real time.

My other favourite nugget goes against nearly all the points just listed. It relates to a 1965 marketing letter from the company that became Nike extolling the brilliance of their sports shoes. In the letter, the writer (Nike co-founder Phil Knight) quotes a testimonial saying that only an idiot or the uninformed wouldn't choose his shoes.

And then the letter closes with the great pay-off line: "You are no longer uninformed". I'm not sure how that stacks up in the permission-based world of 2015 marketing, but as a piece of chutzpah it's brilliant.
Stay ahead of the curve
Sign up to our emails