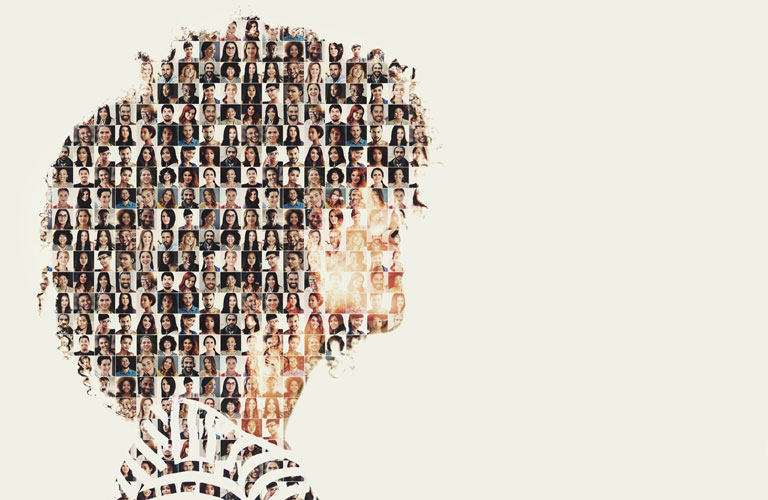 Recently, we've been thinking and talking a lot about the value of influencers in communications. So this seemed like a good time to ask the members of the Wardour team who they regard as their greatest influence.
We deliberately left the question open so that people could interpret it in whatever way came naturally to them. Perhaps unsurprisingly, many thought immediately of someone who had inspired them professionally. In the design team, Johan Shufiyan named graphic designers Jessica Walsh and Noma Bar (we've been lucky enough to interview the latter for the Hays Journal); Ben Barrett namechecked Alan Fletcher, and particularly his seminal book The Art of Looking Sideways; and video editor Sam Evans highlighted Felix Arvid Ulf Kjellberg, better known as PewDiePie, the controversial Swedish web-based comedian and video producer, who "started off with nothing and built an audience of 60 million people through hard work, dedication and patience. His work ethic is something that motivates me on a daily basis."
Alex Weaver's inspiration was both professional and personal: his grandfather. "Richard J Weaver worked at design company Ogilvy & Mather for 30 years, so I was introduced to creative thinking early on via a library of design books which he had accumulated over the years," he explains. "These books opened my mind to thinking creatively, while looking through years of his packaging work began my own exploration of photography, art and design."
Family members are, naturally, a strong influence namechecked by several people. Charlotte Tapp's heartfelt tribute to her father is worth quoting here: "He has offered me support, consistency and unconditional love; this has allowed me the freedom to express myself and achieve. He taught me to treat others as I wish to be treated. So I share my positivity and happiness with others."
The other body of people who influence us in our formative years are our teachers, and several colleagues shared fond memories. For example, Jules Gray was inspired by a politics teacher "who encouraged me to read around the subject and become genuinely interested in it, rather than just sticking strictly to the syllabus to pass the exams. He bought me books that he thought I'd find interesting (not even on the subject he taught me), persevered and showed the patience of a saint."
And Eila Madden has fond memories of John Foscolo, who taught the Postgraduate Diploma in Newspaper Journalism at Cardiff University's School of Journalism: "Everyone was afraid and in awe of John at the same time. He was fierce in his criticism and we all dreaded seeing his red scrawl all over our copy, but he valued good journalism above all else. Getting the seal of approval from him was a big achievement."
But influence can come in all sorts of guises. Bethan Rees says she has been influenced by Prince's boundary-defying life and career, while Middlesbrough fan Stephen Holroyd owes his early enthusiasm for journalism to Bernie Slaven, a clinical striker who played for the club in the early 90s. He explains: "He was a goalscorer extraordinaire and a player about whom I would often write faux news reports while pretending to cover the game for one of the nationals."
So there you have it; from relatives to rock stars, from teachers and lecturers to artists and writers, we all acknowledge the influencers who have had an effect on the people we are today. And the fascinating thing is that there are doubtless others who have had an influence on us without us even being aware of it.
If you are interested in finding out more about the various ways your brand can benefit from working with influencers, or how to approach influencer marketing in general, drop us a line at: hello@wardour.co.uk
Stay ahead of the curve
Sign up to our emails