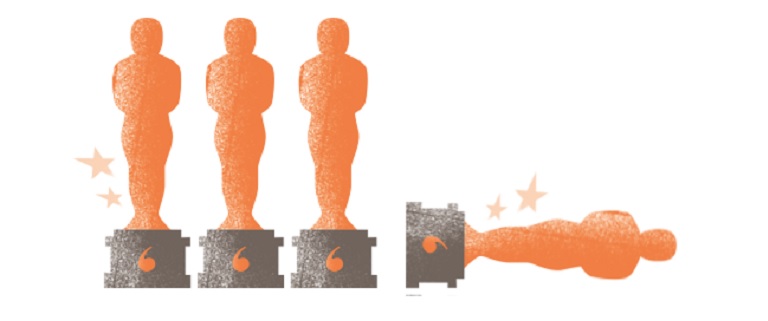 Amidst all the panic and uncertainty, these next few weeks of isolation offer us all a chance to do things differently, actually to change things in our work lives and at home for the better.
That thought struck me last night as I was listening to Radio 4's Front Row as they talked about the plight of the self-employed.
It's a subject close to our hearts at Wardour as a key strand of our DNA is the group of freelancers who contribute to our creative projects: writers, illustrators, photographers, designers, video producers and more.
For Front Row, the industry they were looking at was different – the music profession, people in orchestras and soloists who suddenly now find themselves without an income and facing financial hardship while the government sorts out a plan (we hope they hurry on that).
The radio segment ended with a concert pianist giving a live solo. He chose the theme from Desert Island Discs, because as he put it, we are all isolated now. Before he played, the presenter apologised in advance for the sound quality: the pianist was playing from home with no professional recording equipment.
What followed was brief, but to my ears memorable. We live in a world where we take perfection as the norm, as our right. When we listen to music we expect it to be flawless in performance and sound quality. This wasn't and it was all the more haunting for it, its imperfection turned a common background melody into something special.
I was struck again by the thought of opportunity this morning as I found myself ironing a shirt. It is the first time I've done this in more than 20 years. I did it because I felt the need to keep hold of some fixed points in my life, such as looking smart for work, even though I'm alone at home. As I waited for the iron to heat up it felt like an imperfect moment: it summed up in a very small way how my life is changing. It didn't feel like progress. But as I got into it, ironing became good. The smell of the clean cotton, the satisfaction of getting wrinkles out that no one else would ever have noticed except me. What began as something imperfect became something joyful.
Everything we take for granted in our lives is changing so fast. The change challenges our own omnipotence, our sense of 'this is not right, this is not how the world and my life is meant to be'. Hopefully these changes won't last forever, and the price to us will be worth the result of lives saved. But while we go through this moment of crisis, if we can accept we are not omnipotent, and open ourselves up to the insights imperfection brings, I suspect lasting benefits will come as a result.
I'm certainly hoping and expecting that this will be true at work. As just one tiny example: I never knew that video conferencing could bring a benefit: the imperfection of not being in the same room, creates a tightness and focus which is positive.
So, being forced to do things differently, (and the list is almost endless, from team briefings to our actual outputs) could be seen as highly imperfect, an unwelcome deviation from the norm. Or it could actually be the opposite… a true chance to think differently, to take the imperfections and turn them into something great which changes our behaviours for the better forever.
Stay ahead of the curve
Sign up to our emails