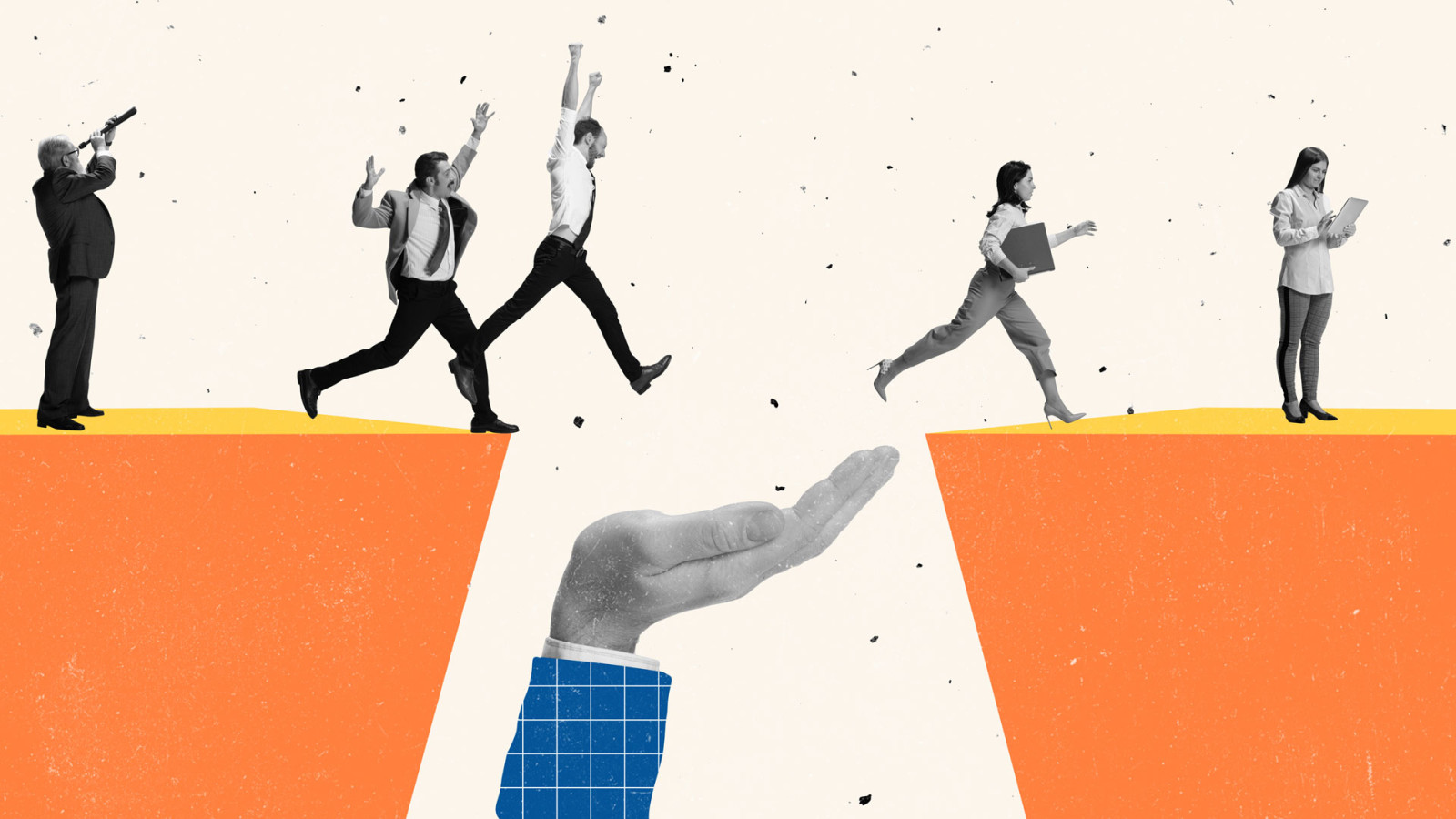 Research by Accenture shows that 66% of consumers in the UK crave greater transparency from companies on their stance on important issues; 37% have stopped doing business with a brand because of its words or actions on a social issue and 31% are attracted to brands that take a stand on political issues they care about. In other words, social purpose is driving customer engagement.
While some businesses go as far as calling out the government in their commitment to corporate purpose (in 2020 Ben & Jerry's became embroiled in a very public Twitter row with the UK Government over its handling of the migrant crisis), you don't have to take a government to task to prove your company has social purpose. As societal and environmental unrest seems to become the norm, more companies are taking the time to identify and speak out on their core beliefs. Here are the companies we think are nailing it.
Tony's Chocoloney
This (delicious) chocolate brand is on a mission to vocalise the unfairness of the chocolate supply chain and have its impact on slavery, poverty and child labour understood. From the uneven chunks of the chocolate bars (to represent the uneven way money is shared in the chocolate industry) to its 2022 advent calendar which includes a day with no chocolate (unfair? that's the point), the people behind Tony's Chocoloney have created the perfect recipe for a purpose-driven product.
Who Gives A Crap
This toilet paper company believes "access to a safe, dignified loo is a basic human right", yet 40% of the world's population lacks access to a toilet, which means every two minutes a child under five dies as a result of poor sanitation. So Who Gives A Crap donates 50% of its profits to help build toilets in deprived areas, and has donated more than £4.5 million to date. The company uses its branding to make its customers feel good for doing good too – its 100% recyclable and plastic-free packaging is brilliantly designed to look good in your bathroom, and as a customer you'll get a special message on your box of toilet paper telling you that "you've got a nice bum". Why, thank you.
TOMS
After befriending children in an Argentinian village only to find they didn't have shoes to protect their feet, Blake Mycoskie set up TOMS, a shoemaker that matches every pair of shoes purchased with a pair of new shoes given to a child in need. So far, more than 86 million pairs have been donated to children in more than 70 countries. Building on this success, Mycoskie launched TOMS Eyewear – the same ethos, this time helping give sight to a person in need. The company now runs two annual awareness days – One Day Without Shoes and World Sight Day – to raise awareness of the global issues of poverty and avoidable visual impairment.
Patagonia
This clothing brand is known for its environmental policies, largely using organic and recycled materials, and offers repair, recycling and re-sale services for all of its products, to help reduce the impact of fast fashion. In 2011 Patagonia put out a risky – and highly successful – Black Friday campaign, launching its Common Threads Initiative pledge, which helps to reduce the impact of fashion on the planet. The company said "customers need to think twice before they buy", so their advert featured a photo of one of its jackets accompanied by the wording 'Don't buy this jacket'. And, in a hard-hitting move, the owner has forfeited ownership of the company, with all profits going directly to fight climate change.
Hey Girls UK
It's not just big brands that can have an impact. Hey Girls UK is a family-run company that sells environmentally friendly menstrual products while tackling UK period poverty. For every box purchased, it donates a box of products to a young woman in need, and so far has donated more than 10.3 million boxes. The company hit headlines when it printed a cut-out DIY sanitary towel in a newspaper, to highlight the grim reality of the lack of options available to young girls who can't afford sanitary items.
One of the (many) reasons these brands have been so successful in communicating their social purpose is that they've carefully thought about their core values – they haven't just picked one that complements the flavour of the week. For some these values have been built into the business model from day one, while others have identified a cause along the way.
At Wardour, we think it's incredibly exciting that social purpose is becoming part of a business' brand. For example, we've worked with Legal & General – just one of many purposeful clients whose work we love at the moment – to create a content hub focused on their ethos of inclusive capitalism and the ways investment in long-term assets, like clean energy, later-life living, city regeneration and innovation hubs, can help to build a better future.
Working with clients to help them identify and communicate their purpose is something very special. It keeps us grounded and reminds us that we all, as individuals and as businesses, have a part to play in creating a better tomorrow.
We'd love to learn about your social purpose – and if you're not sure what it is, we can help you there too. To find out more about how Wardour can help you communicate your social purpose, pop us an email at hello@wardour.co.uk – we'd love to hear from you.
Stay ahead of the curve
Sign up to our emails