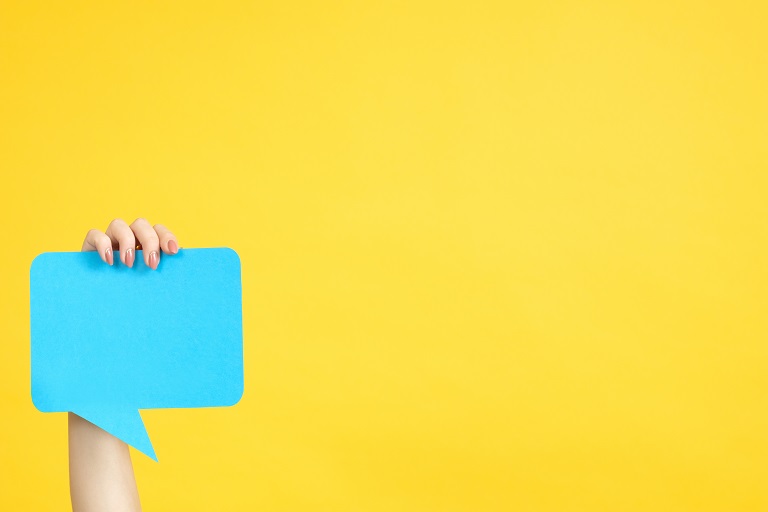 While deciding what to say to your colleagues is usually simple, identifying the best way to say it can be trickier. Setting a tone of voice (ToV) in internal communications (IC) requires a nuanced approach, so here are seven steps to help you get it right.
Look at your external communications
As a starting point, consider the ToV you use for external communications. This should inform what tone to use internally. Colleagues should feel there is consistency between the two, not least because it will help them communicate with the outside world in a way that matches your brand. Certainly, try to capture the spirit of your brand in your internal ToV. For example, if your brand positions your organisation as being authoritative, your internal ToV might need to empower your colleagues. If your brand leans more towards being empathetic, you may want to make your internal comms a bit more warm and fuzzy.
Recognise that internal comms is different
But while external and internal messaging should be linked, the ToV cannot and should not be completely the same. Being truthful and authentic is vital in all communication, but it's base camp for IC. You will have things to say which you would not share in your marketing. Your employees know what is happening within your company; they face your organisational challenges on an individual level. You'll of course be sharing positive stories too, so being playful might be better in these instances, even if your external tone of voice is more serious.
Brevity is key
You need colleagues to engage with your messaging without being distracted by it, so keep it concise. Short sentences and simple language will allow colleagues to read it quickly and easily. In most cases, employees will have a good level of understanding about your organisation, so there's no need to explain how your business works.
Ensure you have different layers of your organisation represented
We said a good internal ToV is human and authentic. That has a corollary. Make sure that messaging comes from people at all levels of your business, not just from management. Top-down communication creates distance and can make colleagues feel disconnected. Ideally, people at all layers of your organisation should feel represented in your outputs.
Create clear guidelines to help contributors
With a diverse representation of colleagues comes the need to create a set of guidelines that will help those who are keen to get involved. Some colleagues will have less experience in communicating with the wider organisation, so a clear document that includes advice on what to say, what to avoid saying, and any other rules, will be an invaluable tool. Such a guide benefits everyone involved: the author, because it increases the chance of getting things right first time, and the comms team, because of the time saved in editing. You may also want to offer some guidance on any words or terms that you use frequently, or those that should be avoided, to ensure their input resonates with other communications.
Be ready to adapt it
Consistency is important, but it's also necessary to consider how your audiences vary and to tailor messaging to suit them. Your IC will need some flexibility so that, at times, you can be light-hearted and encourage positive teamwork, and at other times you can be more serious and provide important updates. However, it should all feel authentic and give a general feeling of trust and confidence in colleagues.
Consider all methods of communication
Finally, you need to consider how your ToV guidelines will affect other media such as videos, animations and even design style. For instance, the voiceover on an animation should be authentically your brand, and if you video interview colleagues, both the interviewer and (ideally) the interviewee should sound authentic too. There's no point in having a brand that's all about passion if your team sound flat on screen. If you're creating clear guidelines on tone of voice, you could consider complementing this with a document explaining visual identity.
To learn more about how Wardour can help with your next campaign, pop us an email at hello@wardour.co.uk – we'd love to have a chat with you.
Stay ahead of the curve
Sign up to our emails