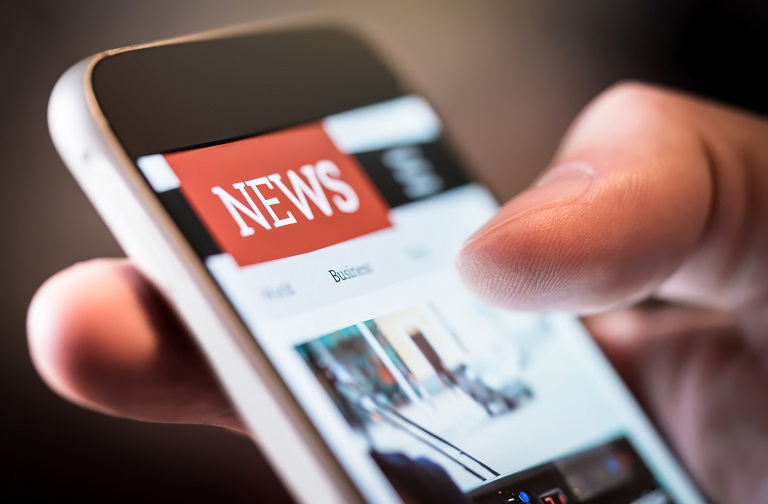 It makes sense in 2020 that print has been laid to rest. After all, everyone is about communicating over video by Zoom and Teams; brands want to build content portals instead of paper magazines to talk about what they do; consumers are surfing websites, checking Instagram and following Tweets. So print is dead. Right?
Well not quite. It's true that some print projects were mothballed or turned digital (especially those that rely on office distribution) at the start of lockdown. But a lot of membership organisations, such as the Royal Society of Arts, for which we have been the publishing partner for their RSA Journal for more than a decade, have carried on printing throughout. And there is every indication that when offices start to reopen the printing presses will start to roll again.
The print v digital debate is not new. For the past couple of decades we have read gloomy predictions about the demise of print. Newspapers across the globe are closing. Magazines have been moving to digital only for several years – think Conde Nast's Glamour in 2017, Bauer's Cosmopolitan in 2018, and Q Magazine, for 34 years at the heart of rock journalism, earlier this summer.
And this shift is an area we at Wardour are really interested in. We have seen and been part of the move to digital and yet clients continue to want print. For many of them, as for us, it's a heart versus head battle. Digital is cheaper and immediate and can reach a huge audience; print is expensive and is perceived as unkind to the planet.
So we decided to research it.
We have just got back the fieldwork from the third year of this research and it is too early to share anything meaningful. But the past two surveys in 2018 and 2019, across a robust nationally representative sample of more than 2,000 UK adults, have given us clear (pre-Covid) trends.
There is a lot that is obvious; there is an unmistakable move towards digital in every aspect of media consumption from news sites and online magazines to brand and independent blogs and social media posts. We even included e-books in the research to test whether people are still reading books. Again, momentum is towards digital. In 2019 some 79% of consumers accessed online content daily, up 4% on 2018.
But…and it is a big but, there is a continued preference for printed content despite this shift to digital. At this point, I have to declare an interest: as a newspaper journalist by training, part of me will always love print. I have an emotional attachment to print that cannot be replicated online. I love how it feels, how it smells and the memories it can evoke.
And it seems that emotional attachment is shared. In 2019 some 49% of those surveyed preferred paper content (down from 52% in 2018), and only 28% said they preferred looking at content on a screen (up from 23%). Dig a little deeper and there is a more clear trend towards print that has absolutely everything to do with an emotional attachment.
Some 64% of those polled said they liked the act of holding a printed book (up from 62% in 2018) and some 58% said they liked the smell of print (up 4% on the previous year).
Without wanting to baffle with statistics, there are two more that are interesting. Some 61% of those polled said they find it easier to read long or complicated text on paper (the same as in 2018). And 56% said they find it easier to concentrate on paper or printed content (up 2% on 2018).
There is a lot more detail in our research. Surprising themes emerge – such as the younger audience (digital natives) preference for print because of the health implications of staring at a screen for too long. And a really important preference for printed material came across the board when it came to trusting facts. Some 27% trust printed content more than digital (up from 25% in 2018).
Of course polls can tell you pretty much anything. But we have no axe to grind either way. We are simply interested in what people want to consume. In 2020 it will be interesting to see whether Covid has accelerated a trend to digital. Or whether it has driven people back into the arms of print.
Stop press: the 2020 stats are in; if you want to know more about print and digital trends in a Covid world, the new research is out – and we are happy to chat, hello@wardour.co.uk
Stay ahead of the curve
Sign up to our emails