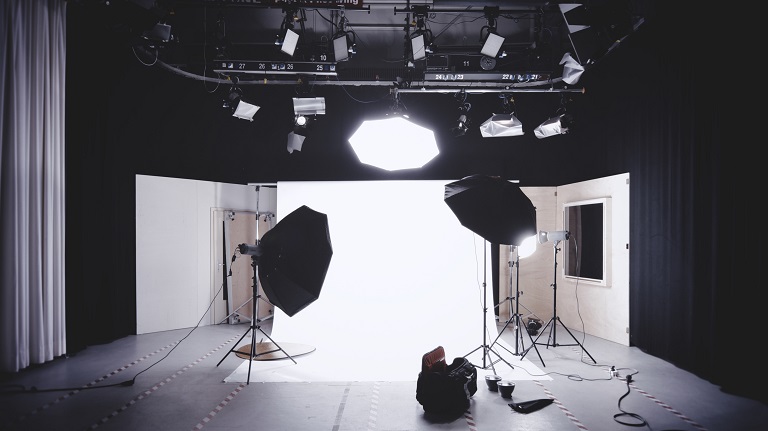 Feeling a bit nostalgic for some of our shoots of years gone by, I had a think about some of my personal favourites. Here they are...
The big photo project
Karen Gill MBE & Maxine Benson MBE, photographer Mary McCartney for Everywoman's The Modern Muse
Muse is currently considered a questionable word, but the 100 women in this book were an active inspiration – celebrating their business achievements on their own terms. Just under half of that number were photographed by Mary McCartney and Linda Brownlee – there is clearly a trust and rapport between the photographers and the subjects where the individual personalities shine through in the simple monochrome studio set-up. In this picture Karen and Max are the shown as the force behind the project – shining a light, so to speak, on the women involved.
Capturing intimate moments
Keith Harper, photographer Adam Gault for British Heart Foundation Heart Matters
Trust between the photography team and the subject is important. When the team arrived at Keith's house to talk to him about his heart condition, it was clear he was not the most comfortable with being photographed. The team spent some time chatting with him and listening to him – he relaxed with the team to such an extent that he even felt comfortable bringing other members of his family into the shoot (thanks Keith), such as this lovely, relaxed shot with his grandchild, Louis.
Photographing busy people
Sir Ranulph Fiennes, photographer Bill Prentice for Brewin Dolphin
If you are out there booking in time for a photoshoot, then please do allow the photographer a bit of recce time, set up time and time to get some options with the subject… having said that… inevitably some people are really busy and getting time for an interview and a shoot can be really squeezed. And that's why I have chosen this picture.
It's a simple, strong portrait that looks like it had been set up in a studio, in reality we had a really short amount of time with Sir Ranulph, on the way to the interview (in a small cluttered room) – so this shot was taken by a hedge with a black piece of cloth as a backdrop.
Location matters
Magic Johnson, photographer Brad Swonetz for EY Exceptional
We are based in London, but with projects – and subjects – around the world. Sadly we don't always get to go personally to all of our shoots, in which case our research and preparation often has to happen long-distance, with virtual recces, discussions and briefings happening both with helpful client contacts and with the photography teams. We always aim to capture magic, and here we did literally (sorry) with Magic Johnson, whose energy, personality and winning smile shone through. It accompanied an honest and engaging article on his transition from basketball player to entrepreneur.
With grateful thanks to all the photographers mentioned. It was great working with you on these assignments.
If you'd like to learn about how Wardour can help with your next content campaign, pop us an email at hello@wardour.co.uk – we'd love to have a chat.
Stay ahead of the curve
Sign up to our emails