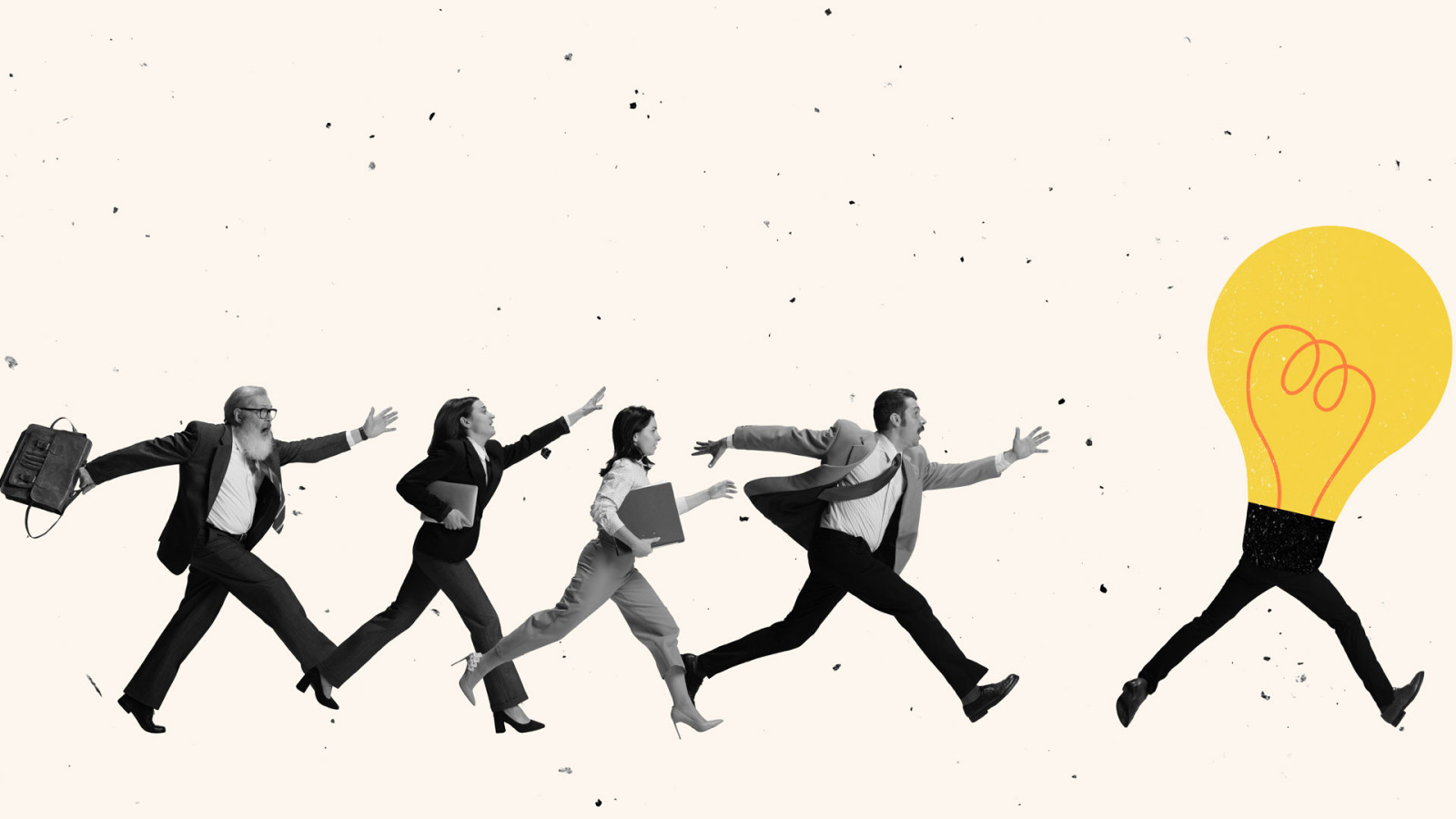 What will the year hold, and where should we focus our energies and efforts? Content marketing trends are always in flux, so keeping up with the latest trends is crucial if you want to stay ahead of the competition. As a content marketing agency, we've picked out a few suggestions that may create opportunities for brands to engage with audiences, and develop rich, rewarding relationships in a constantly changing environment.
1. Be more empathetic
The last two years have changed how we see the world and interact with others. Increasingly, marketers are realising that they need to put themselves in the shoes of their audiences and be more empathetic about their lives and experiences in when it comes to content creation.
Marketers should aim to understand more about who their customers are, and work this into their content marketing strategy. What are their challenges and ambitions, what motivates them and what hurdles do they need to overcome? How can you help them on this journey?
Think about what content you can create that will add value to your customer. Help them and encourage them to engage with you. Ultimately, develop content that will build trust and authenticity in your brand and develop valuable relationships.
2. Improve the experience
With so much choice available, customers are understandably choosy about who they want to work with. This experience goes for content as well. Creating and sharing content that your audience prefers and receives value from is paramount to improving your customer's overall experience. It's likely that we'll see an increases in interactive content, which will result in better engagement.
In 2022, marketers will need to focus more on researching, planning and creating a unified content experience for their customers - find what makes them unique and create a coherent narrative that backs this up. Then, create consistent, engaging content to back this up.
By improving your customers' experience of you and improving your brand image, you will earn their loyalty while strengthening brand awareness.
3. Be seen and heard
With more of us working pre-dominantly online, there has been a dramatic rise in the use of video content and audio content, both proving popular and effective throughout the pandemic amid an increase in digital marketing. As audiences become accustomed to these formats, they will remain effective in 2022. A recent Hubspot research report found that 76% of marketers call video "their most effective content format".
It's no secret that video resonates with the audience, emotively connecting them with the subject and creating a more profound understanding. It's also easy to shatter this across social media channels, extending the reach of your content and increasing brand awareness.
With production costs decreasing and video formats and technologies becoming more commonplace, the rise in video-first marketing strategies is becoming a reality. Brands are increasingly seeing video as their first step in content planning, repurposing it for text and audio formats.
Audio content is also witnessing a rise in popularity, a trend likely to continue this year. Hubspot's survey found that over 80% of marketers plan to invest in podcasts and audio content in 2022. Driven in part by the branded audio streaming plans of social media platforms such as Twitter, Facebook and LinkedIn - and the continued popularity of podcast streaming platforms.
4. Stay personal
How many of us have received that marketing email starting 'Dear prospect', or similar? As we continue to strive for improved customer experience, we also need to focus on personalising and customising our messaging to audiences.
Marketers are increasingly turning to hyper-personalisation to make their messaging standout and improve customer engagement, and we've already seen this trend increase in email marketing. By utilising our deep understanding of customers, using analytics and AI to understand their behaviours, and personalising each part of the buyer's journey, we now have the opportunity to create a unique messaging experience for recipients.
Where content is concerned, we also need to think about how we can personalise the experience. We need to create bespoke content that addresses our audience's individual needs, concerns and personas, connecting to them as individuals. One way we could see this increase is through user generated content, a step away from the traditional marketing we might be used to, but one that's certainly worth considering.
5. Get out there, but stay online too
Will 2022 see a total return to in-person marketing events and networking? We sincerely hope so, but we expect that we are probably some time off a complete recovery. In all honesty, it looks like a hybrid approach is here to stay.
Brands are increasingly looking for ways to engage with audiences in a live, in-person environment, so we might see a move away from the digital marketing frenzy of late. This may be in the form of workshops, conferences, seminars and exhibitions. Content marketers need to keep up by creating content that is adaptable and can work both in real-life and virtually. Flexibility is vital.
6. Optimise, optimise, optimise
Content continually needs to work harder and be optimised for the format in which it is created or the platform on which it appears - whether this is optimising messaging to become more audience-centric, investing in a good SEO and keyword strategies or evolving to meet the demands of newer search technologies such as voice search. The latest content marketing statistics have shown that the role of the content marketer is becoming much more closely associated with technology.
Changes in search engine algorithms and natural language search, which are adopting a more casual, conversational approach, mean that content marketers will need to adapt their approach to search marketing and focus more on the questions being posed by audiences and their intent, rather than our current approach to keywords. This will be even more important as voice search increases in popularity - think about how you ask questions of Alexa or Siri. But while you're keeping an even closer eye on your Google analytics, remember that you must always put out valuable content; if you don't, this will only serve to have a negative effect on the customer experience.
7. Keep your eye on the horizon
Keeping abreast of innovative technologies, techniques and formats, as well as audience preferences as part of your content marketing efforts is not only a trend, but a full-time job, which means we may see the traditional marketing team expand. The pace of change is increasing, and we are witnessing a time of exciting opportunities in the world of content.
Artificial Intelligence (AI) is becoming more mainstream, with audiences already becoming exposed to AI outputs (think driverless cars!). We see increased AI integration with human effort for content marketers to save time and resources and improve strategic approaches.
Developments in 2022 are expected to include data analysis and comprehension improvements, automated content creation and distribution, and audience interaction through chatbots and other AI-driven engagement, which is likely to significantly impact both digital marketing and wider content marketing.
Robo-authoring of narrative content, advertising and more, will become commonplace. For better and worse. We've seen this increasingly across social media, and it's now not unheard of for some form of AI technology to be incorporated into a content marketing strategy.
Visual search is improving with platforms such as Pinterest, Google, Instagram and others investing heavily in improved image recognition and developing bespoke search algorithms for visual assets.
Younger audiences embrace visuals and show greater preference to brands with a strong visual presence. Building image and visual search into your content strategy is becoming increasingly important, especially if you are interested in attracting these younger audiences.
Augmented Reality used to be the subject of science fiction, but not anymore. With tech companies such as Meta, Google and Amazon investing vast amounts of money in its development, and brands such as IKEA are going beyond video marketing and are utilising AR as a unique and different way of engaging with their customers. As more companies see the appeal of AR, content marketers will need to adapt to create content to tap into the features and technical capabilities of AR - such as immersive and visual storytelling and experiential engagement. Combined with interactive functionality, AR offers an entertaining, engaging and unique experience for audiences that brands can use to their advantage.
We've only listed seven trends that we believe will affect content marketers in 2022. There will be many more. Importantly, remember to only focus on those that impact your brand and add value to your content strategy and activities. Stay alert to the benefits these trends bring and the opportunities they provide. It's going to be an exciting year.
If you would like to talk more about a marketing trend we've discussed or need help developing your content strategy, pop us an email at hello@wardour.co.uk – we'd love to have a chat with you.
Stay ahead of the curve
Sign up to our emails