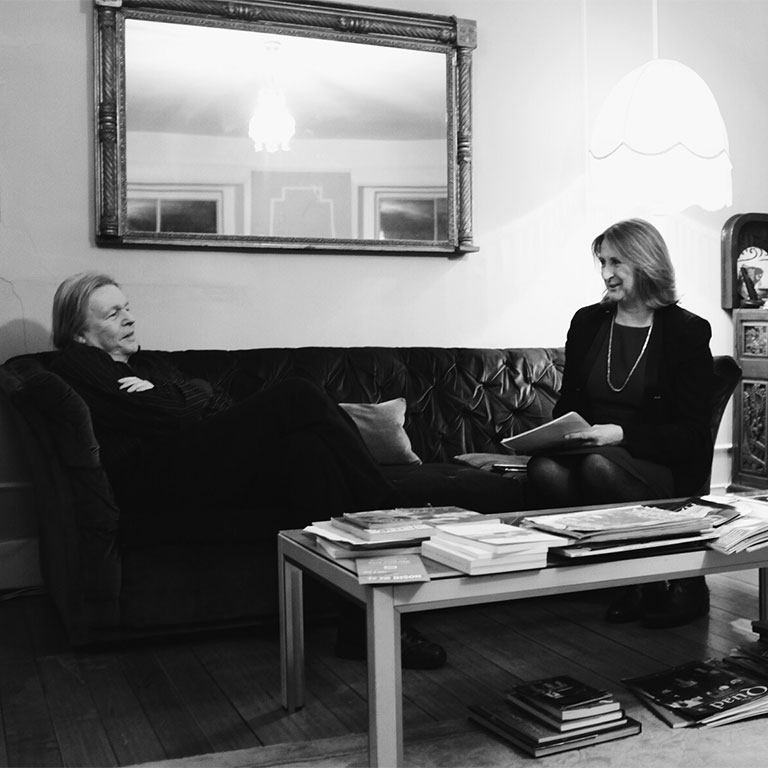 Here at Wardour we are always looking for great interviewees. That's why, when I went to a screenwriting masterclass at The Guardian and met Christopher Hampton, who was talking us through scenes of his film, Atonement, I immediately pegged him as a great profile prospect for Brewin Dolphin's Perspective magazine.
He may be Britain's most prolific playwright, screenwriter, librettist and translator, but he was more than willing to give up a generous chunk of his writing day for a photoshoot and an interview with us. In fact, the first thing he did was make us a cup of tea.
We caught up with him between trips to Azerbaijan, where he was on set for his latest film adaptation, Ali & Nino, the story of a love affair between a Muslim man and a Christian woman, first published in 1937.
Hampton is the eminence grise behind much of Britain's best culture. If you were lucky enough to see Chekhov's Uncle Vanya in 1966, starring Paul Scofield (or indeed in 2012, starring Ken Stott) – that was his translation.
Most famously, his theatrical adaptation of Les Liaisons Dangereuses ran for five years in the West End. The 1988 film, starring Uma Thurman, John Malkovich and Glenn Close, won him an Oscar for best-adapted screenplay. Chances are, if you've been to the theatre or the cinema in the last five decades, you would have seen his work.
He's astonishingly productive and after a 50-year career (he wrote his first play at 18; it was put on at the Royal Court when he was 20 and still an undergraduate at Oxford), he shows no signs of slowing down. He has written, translated or adapted an astonishing 109 plays, screenplays and librettos, yet still writes with a fountain pen in his top-floor flat in Notting Hill, using scissors and Sellotape to finalise his scripts.
Does he have any plans to retire? "No. I seem to be getting busier and busier. I wouldn't mind slowing down a little bit, but I dread the idea of retirement."
What's his advice for those starting out today? "It's a job you should only do if you really can't think of anything else to do and you're really obsessed with doing it. Even then, there isn't really any advice except to stick to it. Sometimes it can be heartbreaking and sometimes it can be fantastic. If you can't actually earn enough money from it to make a living, then try and find something you can earn money from, so that you can remain independent as an artist."
Readers of Perspective can look forward to more insights from this fascinating writer when the new edition is published in May.
For myself, I will treasure the signed copy of his play Appomattox that he gave me. I might even adapt my recently published novel into a screenplay. Well, I can always dream…
Stay ahead of the curve
Sign up to our emails