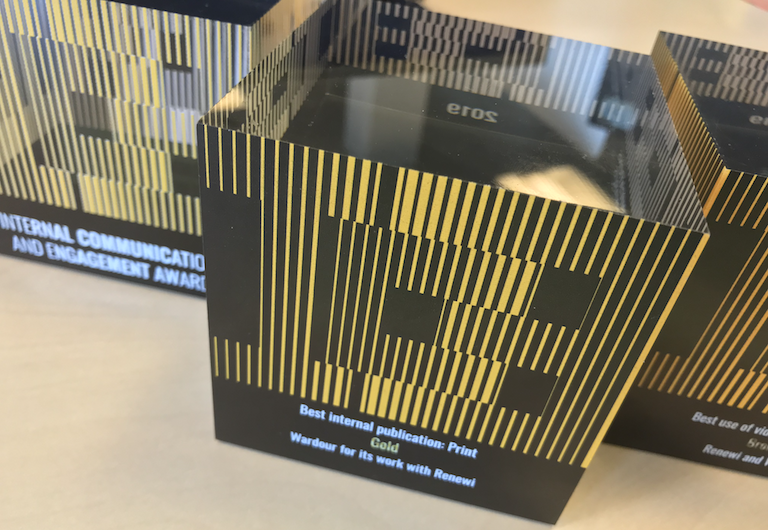 ​We were delighted to attend and win some prizes at the inaugural Internal Communications and Engagement Awards last night. These have been launched by Communicate magazine to celebrate much of the fantastic work organisations are doing to communicate with their internal stakeholders.
Renews, the quarterly internal communications magazine we produce for waste-to-product organisation Renewi, won the Gold award in the Best Internal Publication: Print category.
One, a magazine we produce three times a year for leading global technology and services innovator Cobham received a highly commended award in this category too.
Renewi also received a Bronze for Best use of video and animation and a Highly Commended for Best communication of change or business transformation.
The judging methodology means that not every winner is awarded Gold. We had to reach a certain threshold of points to get this top prize so we're really pleased to see Renews achieve both the win in this category, and a gold level score from the judges.
To find out how Wardour can help you with your internal communications challenges and learn more about the range of publications and content we create for clients. Please contact us at hello@wardour.co.uk or call 020 7010 0999.
Stay ahead of the curve
Sign up to our emails