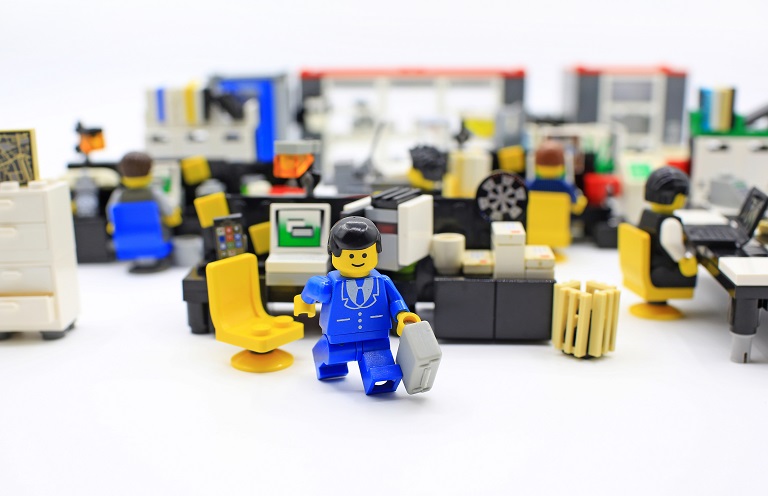 So what treats are helping you get through this pandemic? Mine is Lego. I rediscovered it when our girls were growing up. That bit of self-justification disappeared a while ago, the Lego hasn't.
It's mindfulness in a box for me. It's wonderfully tactile. Solving the puzzle uses up just enough brain power to take me away from my daily concerns, and of course it's creative. Not as creative as painting a picture, throwing a pot or transforming a garden, but creative enough at the end of a shift in front of my screens. I've had three sets delivered since the start of lock-down and enjoyed every one.
My career started if not with Lego, then with something equally tactile – newspapers and magazines. During the 24 years that Wardour has been around this focus has steadily moved to digital. But I'm starting to wonder if we may not see clients turning back to print magazines in the months and years ahead.
First, a magazine when it arrives on your doorstep, feels like a present. That's to say it feels like a present if it's done well. Magazines, need to add value. They need to solve readers' needs not just push clients' products. When you get that right, people look forward to them and take them (and your brand) to bed at night. That's advocacy at its best.
Second, they are fabulously tactile. I don't know about you but living more and more in a computer landscape where my one point of focus is the screen in front of me, I crave the analogue. Magazines provide that escape. In a world of digital marketing they now stand out as something different and innovative.
Third, as a reader you feel one step removed from the creepy valley of data harvesting which lies at the back of all our minds with a digital campaign. You can flick through a magazine knowing that Big Brother is not tracking your every step, readers feel more in control of what they do next and react positively as a result.
Fourth, they are wonderfully creative. Sure, digital offers a brilliant canvas for the imagination – our teams of storyboarders, animators and video producers help to capitalise on that. But for a visceral brand connection, it's hard to beat a great magazine. The layering of messages, the added value insight and the product sell, all complement each other in an at-a-glance way that a digital site struggles to achieve.
Which leads to five: they work. All our experience over the years show us they deliver great results for clients, from brand advocacy and engagement to actually boosting sales. And some of our clients, like the banks, have set very tough goals.
Of course, there's an environmental issue to deal with here. But this has been over simplified. Arrays of servers in far-flung deserts are not very carbon neutral. And paper magazines invariably these days come from pulp derived from sustainable forests. Many actually help put oxygen back into the atmosphere as well as boosting economies by providing manufacturing jobs.
I wouldn't advocate a magazine for a global campaign with millions of copies being shipped by air to different locations. Nor would I claim that magazines will replace digital marketing. That would be nuts.
But as a campaign moment to draw together the threads of a digital programme for a targeted audience? They're a no brainer, especially for the world that lies ahead. Print is far from dead.
Stay ahead of the curve
Sign up to our emails