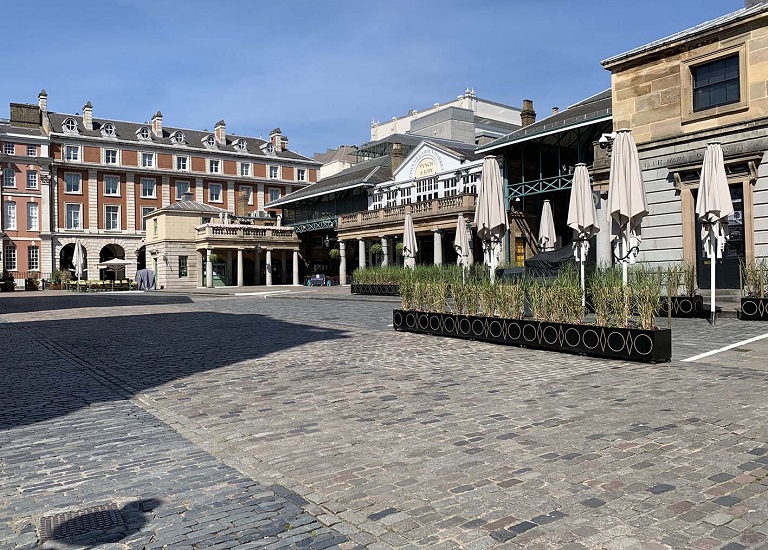 I had to go into our office in London's Covent Garden yesterday for some IT stuff that couldn't be done remotely. It was a strange day I suspect I will never forget.
I moved to London in late 1998, and fell in love straight away (in fact, I fell in love with it several years earlier, flicking through the pages of NME, dreaming of Camden and The Astoria where all the cool gigs happened). When I actually arrived, I fell in love with the hustle and bustle, how easy it was to get everywhere, the history, the buildings, the green spaces, the multiculturalism, the freedom to be whoever you wanted to be and the opportunities it held.
And the opportunity for me was in the industry that has employed me ever since. We called it contract publishing back then, but it has evolved in ways I could never have imagined into the creative content business that we are in today. But I still love it and am proud to be a part of it.
Like most people living here for any length of time, there's the gripes and moans. I've never REALLY hated commuting, but I do complain when my train is cancelled, or I can't get where I want to at any pace because of the tourists. But I'll never complain about them again. Being nearly alone in a city that should be a backdrop to the lives of millions just feels wrong.
Since working at Wardour I've come into Covent Garden via Charing Cross almost every day, and you can't get much more central and vibrant than that. Walking through the deserted station and streets yesterday for the first time in several weeks, it really hit home, if it hadn't already, how huge this current situation is. It felt like the world had stopped. It was truly eerie.
On the upside the emptiness reminded me of how beautiful London is. Rather than looking down to get around people, I could look up and take in the views. Victorian facades, modern skyscrapers, long ignored icons (like Trafalgar Square): I saw them all with a fresh eye. Admittedly it was a glorious spring day – isn't ironic that as soon as lockdown started the weather turned so beautiful? But the silence was alien and unwelcoming. Until the soundtrack is turned off you don't realise how much the background noise makes London what it is.
Bring on the day when the heart of this great city starts beating again. I can't wait to see my favourite bars and restaurants reopened which are now closed or even boarded up. I want to meet up again with friends after work for a common-or-garden- drink and a chat without needing to rely on Zoom or Teams.
When we can restart those every-day, unexceptional gatherings once again, I will truly know that this pandemic is over. I for one can't wait. And let's face it, after this we are all going to need to party.
Stay ahead of the curve
Sign up to our emails