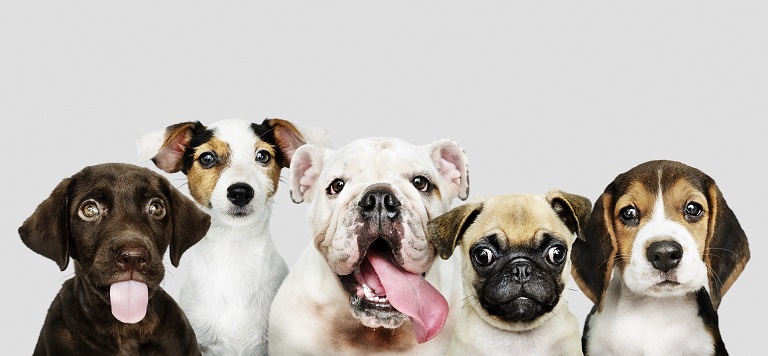 What does best practice look like in content marketing? We are frequently asked this question by clients and in reply regularly provide not just examples of our own work, but an audit of what we see as industry leading from further afield.
Here's a selection of items which we feel (OK, I feel) are brilliant at creating emotional and rational hooks to inspire audiences about the brands that created them. They show a variety and boldness of approach which we encourage clients to embrace.
1. An eye fit for Liberty (Google)
Google has created its excellent Search On documentary series featuring people's personal experiences of its products, and this one is my favourite. At one week old Liberty Collins was diagnosed with a rare eye condition. She needed a prosthetic eye or her face would collapse. Her parents Dwayne and Ashleigh scoured New Zealand and Australia for the help they needed but the eyes Liberty got in her first year didn't fit properly and left her in extreme pain. In the end Dwayne, a former oil industry worker, took to YouTube (a Google service), found a video from a renowned ocularist in the UK and was able to make the eye himself – this is the ultimate 'how to' video creating a strong emotional tug to the brand.
2. Blockchain – the new technology of trust (Goldman Sachs)
Goldman Sachs is a long way ahead of many of its peers when it comes to content and this infographic shows why. What really makes this piece visually exciting is that instead of the traditional scroll-through you actually drive forward into the information – it gave me the distinct impression I was fly across the surface of the Death Star. Let's face it, it's hard to make complex technology interesting but this is a prime example of why infographics can be the perfect choice for difficult subjects. There's lots of great stuff on Goldman's website that's worth a look. By showing mastery of the digital medium, GS positions itself as a brand for future-thinking businesses.
3. Knowledge app (INSEAD)
Content marketing is all about providing added value insight and this app delivers it in spades for people interested in business. At first glance it's just about what's happening at the French business school. I downloaded it on to my phone for a project and was planning to delete it. However, it turns out that it's also very useful if you want to sound clever in business meetings. It's essentially like having a professor in your pocket and – and saying 'I've just read an article by a professor of organisational behaviour' can really put you on the front foot. Of course, for INSEAD, it leaves their icon on your phone and means they can remind you they exist through push notifications.
4. With Grace (Stanford Graduate School of Business)
If you thought print was dead then think again. Stanford Business is a fantastic magazine which straddles print and digital formats and this is an engaging example of how its work affects real lives. It's a story of little Grace Wilsey, who has a rare genetic disorder that only afflicts 54 people in the world. It tells us about her parents, who met at Stanford University, and how her father, Matt, who received an MBA from the School of Business, is using the entrepreneurial skills he learned there to seek a cure. Among the experts he has brought on board are those from the Stanford Clinical and Translational Research Unit. The pictures of Grace are also impossibly cute. We carried out a survey last year that found that 44% of respondents were more likely to remember something they had seen in print (only 12% disagreed).
5. Meet some of the cutest dogs at Amazon
And finally, we all know that cute animals are social media gold. GoPro saw a whole campaign go viral when a kayaker got slapped in the face by an octopus-wielding seal. While Amazon doesn't have a seal it does have more than 7,000 dogs registered to go to work with their owners at Amazon HQ. This video is basically just lots of clips of really nice dogs having fun at the company's offices. It just makes you emotionally feel better about a company that rationally you might resent for being so monopolistic. Who doesn't want to order from a business that's fun enough to have dogs playing on desks or with hose pipes?
There are many other pieces I could add to the list but I decided to draw the line at five. However, if you're stuck in the house on lock-down try Google's Your Plan, Your Planet game. I bet you can't work out how to keep the food fresh in the kitchen.
Stay ahead of the curve
Sign up to our emails