< Our insights
Are awards important to agencies and their clients?
Published Jun 08, 2023 – By Martin MacConnol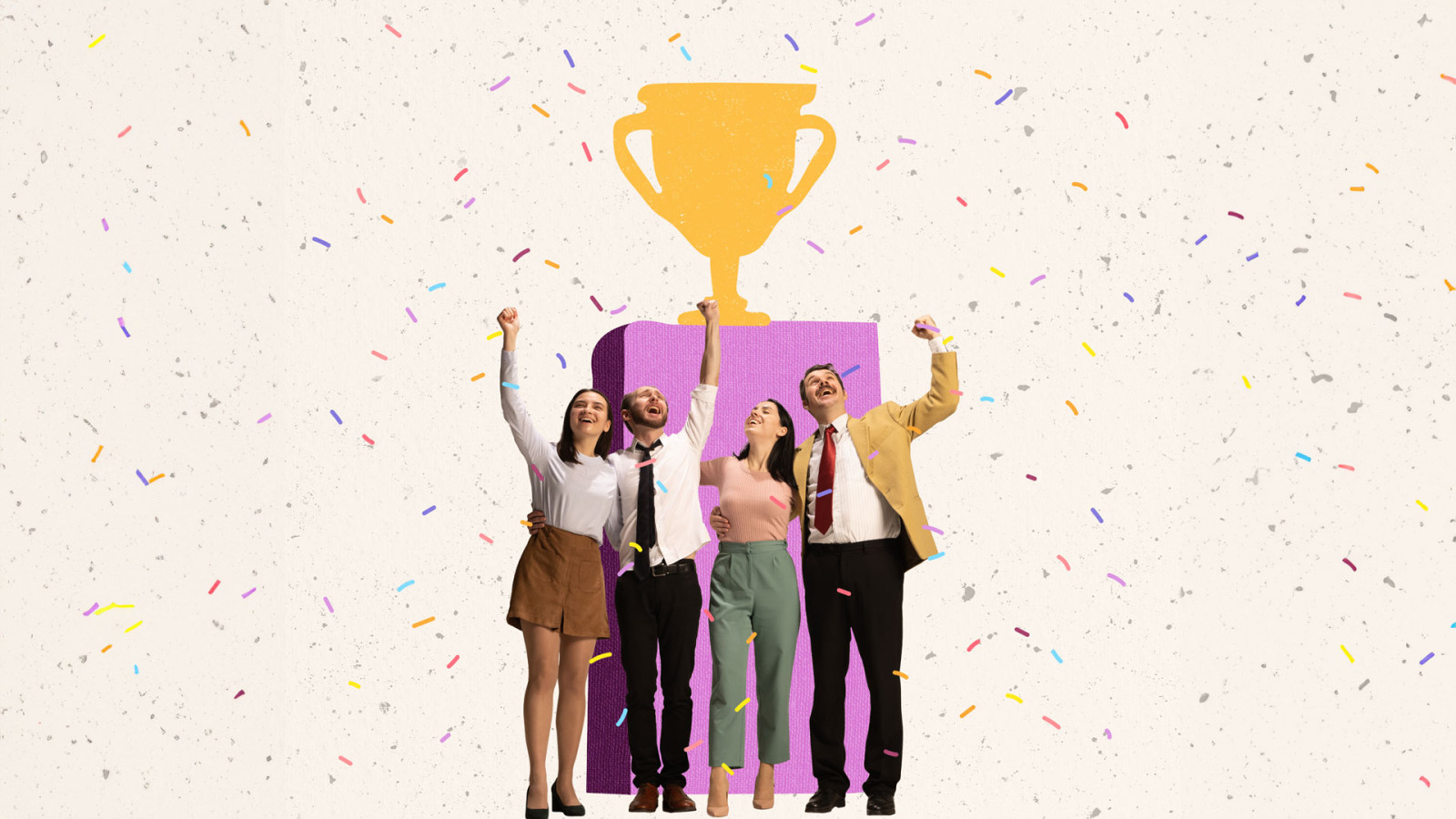 There's a famous line: "I've been rich and I've been poor. And, believe me, rich is better!" In our experience, it's a sentiment that is also true of awards.
Over 26 years of life at Wardour, the team has won awards and… not won awards. Without doubt, winning is much better.
It's not just the self-congratulatory angle that keeps us focused on winning. At first glance it can look a bit like a vanity project. Don't get us wrong, we like telling you that in the past week alone we've taken home Gold in the Best internal communications from the industrial and basic materials sector and Highly commended in the Best innovation categories for our Renewi game at the Internal Communications and Engagement Awards. We've also been shortlisted for Best Video Content Campaign of the Year for our work with Legal & General in the UK Content Awards.
In fact, we've even made a short animation about the fact that we're the most awarded content marketing agency in London, which you can watch below.
However, awards are important to all. Awards, like money, open doors and create opportunities. Here are some of them…
Awards act as your agency shortlist
Our clients and prospective clients care about awards because they are a form of industry shorthand. Good awards ceremonies typically focus on two things: creativity (or innovation) and proof of success.
So, if you are looking for an agency, then awards shortlists have done some of the legwork for you. They give you a great starting point when you're trying to decide who to talk to. Agencies that get shortlisted can be assumed to be delivering to those metrics of creativity and data. Agencies that win can just about be guaranteed to be delivering.
Awards mean strong agency-client relationships
No award is won solely by the agency or its client. It's a double act, and so what awards also prove is that the winners are agency teams that work well with their clients. The ability to work seamlessly across the dividing line of in-house and outsourced resource is an incredibly important proof point.
Awards bring your team together
There's nothing quite like giving your all on a project – blood, sweat and tears, and delivering an outstanding piece of work that means something to you and your team. Are we right? If you're passionate about what you do, like we are, an award win at the end is the cherry on top. Teams bond at the ceremonies (as ours did last night at the Internal Communications and Engagement Awards) and are afforded a well-deserved celebration for excellence. It builds morale and team spirit like nothing else.
Awards make you (and us) look good
We encourage our clients to let us enter awards because it's good for them too. At Wardour, one of our key mantras is that our job is to "make every client look good". Awards are not the be all and end all, but they do indicate that our clients are great at running teams and great at delivering results: a nice badge of honour, personal commendation of a job well done and tangible result to include in the metrics of your board meeting.
Awards challenge agencies to be better
When we don't win (and sadly, dear reader, stocks go down as well as up), awards offer an opportunity to learn. We look at the work that beat us to understand what we could we be doing differently, and where the cutting-edge trends are perceived to be. It's not about beating ourselves up (client and agency alike), but rather about using awards as a tool to discover how to be better.
And we take that conversation to our clients. Often the lessons come back to the two eternal truths: allowing more creativity to shine and/or proving success through research.
Awards get you noticed
Your stakeholders, and indeed competitors, take note when you've won awards. Yes, some are cynical, comments like "perhaps they knew someone on the judging panel" or "pay enough and you'll get gold – it's rigged" are rife. What's interesting is that, regardless of sentiment, people tend to look a little deeper at the details, thus commanding attention. In a world where businesses fight for engagement, awards are excellent at profile raising.
If you'd like to collaborate with us to create award-winning content, please get in touch with Wardour Growth Director Rochelle O'Hagan at rochelle.ohagan@wardour.co.uk.

Stay ahead of the curve
Sign up to our emails