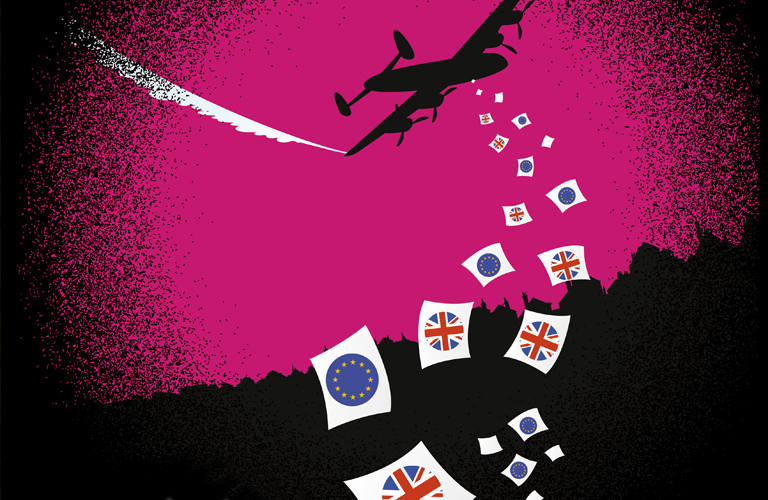 The British referendum on the European Union illustrated one of the golden rules of content marketing: the best campaigns integrate a range of different tools and platforms. From traditional newspaper journalism to quirky social memes, content helped shape the debate and influence the outcome.
Here are the six fundamentals that were key to the campaigns:
1. Emotional connection
Any good communications campaign needs to do more than simply illustrate a point or set out its argument. For an audience to truly buy into its message, they need to connect with it. This is something the Brexit campaign mastered when it really mattered. Their campaign was more about the big picture emotion and less about any detailed information. People bought into the vision of "Independence Day" and inarguably that emotional pull helped clinch the vote.
2. Traditional techniques
Both Voteleave and the UK Government took fairly safe approaches to marketing their campaigns on the digital and print sides. Voteleavetakecontrol.org opted for a stark homepage with a ticking economic clock that displayed the UK's contributions to the EU in real time. It was a powerful bit of web design, but many found fault with its accuracy… Meanwhile, the Government threw all it could at the 'Remain' campaign, producing a 16-page booklet that landed on millions of doorsteps nationwide. As many argued at the time, this was less an example of genius content marketing and more a case of unconvincing political propaganda. What it did was get the message into people's homes and to those without access to the digital world.
3. Social verve
Few topics engage (or enrage!) as many people as politics – and few platforms generate as much discussion as social media. #EUref memes started infiltrating our social feeds back in April, and they've made a pretty much daily appearance since then. Illustrator Veronica Dearly created her fair share of #Remain memes, including a tongue-in-cheek "Fromage, not Farrage" design, and another entitled: "Which way should I vote if I like Prosecco?"
4. Long-form series
The likes of Facebook, Twitter and Instagram have been awash with propaganda from both campaigns – and sifting through the resulting content has felt like a job in itself. During the final week of the campaign, LinkedIn joined in with its first ever fully integrated marketing and communications campaign in the UK to promote long-form publishing on the platform. #OffTheFence encouraged business leaders to publish their views on whether the UK should stay or go – generating 10,000 posts within the first day or so.
5. User-generated content
Have you ever gone for a drink with someone and decided that the beer mat in front of you warrants more of your attention? J D Wetherspoon founder Tim Martin saw the potential and printed 200,000 mats that argued for a leave vote. The Guardian felt its readers could do better, and asked them to send in their own EU referendum beer mat designs. Our favourite was one that read: "Try not to be influenced by a badly designed beer mat."
6. Media backing
Ultimately it was the mainstream media that shaped the largest proportion of opinions during the debate. Whether it was the Telegraph's opinion pieces or the Daily Mail and the Sun's front pages for pro-Leave, or the Guardian's comical Patrick Stewart sketch for Remain, the newspapers churned out content that dominated search engines, sparked social media outbursts and generated an unprecedented amount of water-cooler talk. Readers' reactions to newspaper coverage also showed that print journalism is far from dead. The giants of Fleet Street – those British newspapers that still have large circulations and influential readership figures – that were openly pro-Brexit undoubtedly played a large part in shaping Friday's result. The Guardian has since reported that the Mail, Telegraph, Express and Star accounted for four times as many readers and anti-EU stories as their pro-Remain rivals. It all goes to show, that when it comes to high-profile communications campaigns, you need to be successful at integrating different channels and content strands as well as striking an emotional connection with your audience. But having the media on side can make all the difference!
To learn more about how Wardour can help with your next campaign, pop us an email at hello@wardour.co.uk – we'd love to have a chat with you.
Stay ahead of the curve
Sign up to our emails