< Our insights
4 golden rules of video
Published Sep 25, 2015 – By Peggy-Sue Cranney, Digital Producer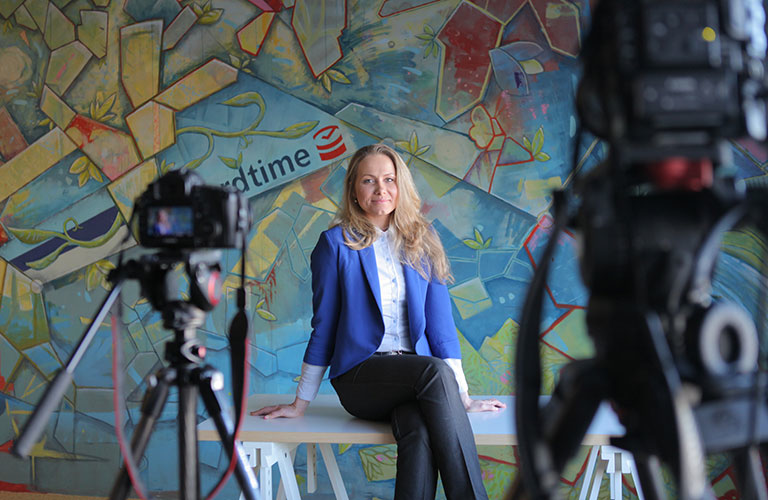 Gone are the days when video content was restricted to YouTube. With Facebook, Twitter, Vine and Instagram all clamouring to host the medium, it's clear that video is quickly becoming the most engaging form of online content. So, having booked a couple of places at the CMA's digital breakfast on the evolution of online video, we filled our boots on top tips from four industry experts. Here are our key takeaways:
1. Know your audience
This might sound obvious, but it's probably the best piece of advice for filmmakers. Like any content, to engage viewers your video needs to be relevant to them. So how do you get inside their heads? Think about where else they might look for video, use social media to learn more about their interests and consider how you can incorporate these into your video.
2. Have your house in order
Videos are collaborative efforts and often require a crew of people with different responsibilities to work together. Before you start filming, it's important for everyone to be aware of what each individual's role involves, both pre- and post-production. This is arguably even more crucial on smaller productions, when roles have a tendency to cross over. Good communication from the offset will ensure a production runs smoothly and should stop things getting lost in the mix.
3. Distribution matters
Think carefully about where your video will be hosted, as this can affect your planning and determine how long the video should be. If you want it to reach a variety of people and for it to be shared in different ways, you might want to think about producing a number of different edits. You can still have one concept driving these variations, but different edits will encourage a broader range of people to view your content. Interviews and panel discussions will often benefit from longer edits, but the same footage could be split into smaller, bite-size cuts, to be shared via email and on social feeds.
4. Work to a narrative
Videos don't always have to document events and interviews. This doesn't mean that these formats aren't important or relevant – they are, and sometimes they are the best option for your client – but sometimes a strategy can be explained better and be more engaging if it is told through a story. On these occasions, think about your message and strategy, and consider how these can be rendered visually using a narrative to guide your audience.
Stay ahead of the curve
Sign up to our emails