< Our insights
What does the latest legal ruling on AI and copyright mean for creative content marketing and comms?
Published Aug 24, 2023 – By Wardour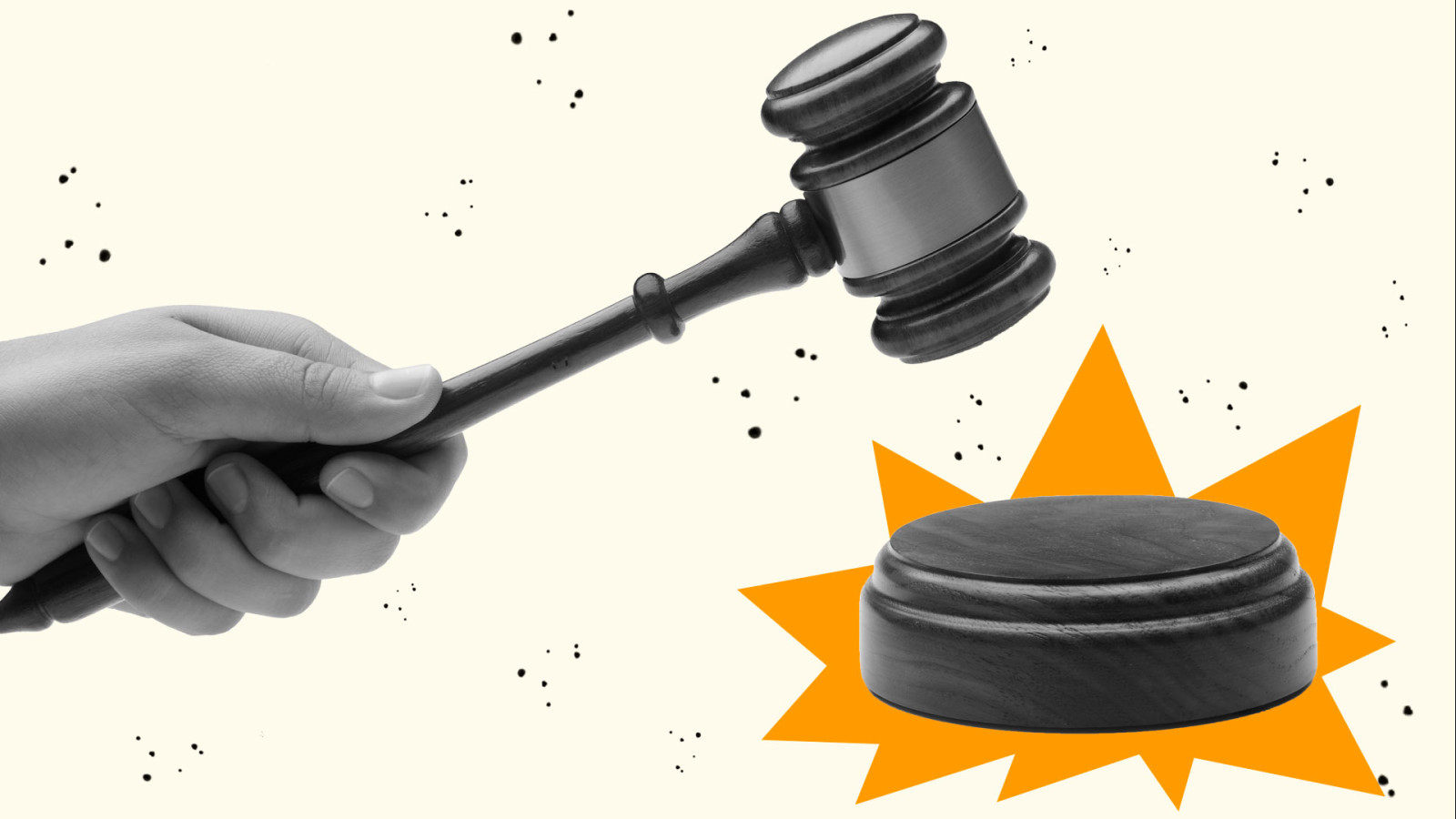 In a landmark ruling for the world of creative content, a US court has rejected a researcher's appeal against a decision by the US copyright office, which had refused to allow the researcher to copyright an image generated by artificial intelligence (AI) technology. What does this ruling mean for creative content marketing?
The rapid advancement of visual generative AI tools over the last year has sparked feelings of both excitement and concern from all corners of the creative industries. We're seeing tangible evidence of AI playing an increasing role in content marketing strategy, particularly in the world of digital marketing, creative content and marketing automation. LinkedIn articles from various sources often pay homage to AI's strengths in content creation. At Wardour we've seen first-hand the benefits of AI in social media and video content, and continue to hold events on the impact of AI on marketing, which showcase the ways we use AI for ourselves and our clients.
Content creators and marketers need not worry that AI will take over content marketing just yet – read our thoughts on how to can stand out creatively in an AI-powered world. However, this case draws attention to some of the risks, and highlights that the ability to generate images approaching photorealistic levels of quality with just a text prompt will inevitably have far-reaching implications. As is often the case in the tech sector, technological advancement is outpacing regulation, leaving question marks hanging over the legal implications of AI tools that are already available for public use.
Central to these questions is the issue of copyright, which has two sides: firstly, what rights copyright holders have in refusing permission for their art to be used for training AI models (both proactively and retroactively); and secondly, whether images generated by AI tools (with varying levels of human input into the process) can be protected under copyright.
A US judge shed some light on the second of those issues last week, in a decision that has drawn interest from around the world. District Court Judge Beryl A. Howell was presiding over a case brought by Stephen Thaler, who had appealed after being refused copyright by the US Copyright Office for a piece of art titled 'A Recent Entrance to Paradise'. The artwork was, according to Thaler, "autonomously created by a computer algorithm running on a machine" which he had created.
Howell rejected the appeal, ruling that there was no legal precedent for granting copyright to work that was created without "any guiding human hand". The copyright office had ruled that "the nexus between the human mind and creative expression" is an essential element of copyright protection. Howell agreed, commenting that "human authorship is a bedrock requirement of copyright".
A popular analogy for prompt-driven visual generative AI tools is the advent of the camera, and how photography, initially dismissed as merely a mechanical reproduction of a scene inferior to a painting, eventually came to be accepted as an art form in itself. Howell did not consider Thaler's case comparable, noting that photography is driven by a human's "mental conception" of how they want the photo to look.
Justice Howell did acknowledge, however, that "we are approaching new frontiers in copyright, as artists put AI in their toolbox" and use it to create new work. While this would inevitably create "challenging questions" for copyright law around the extent of human involvement, she said, Thaler's case was "not nearly so complex."
This court ruling is interesting in highlighting longstanding legal precedents that will be difficult for AI to overturn – in this case, that some level of human involvement is necessary – but also in underlining how much remains uncertain. In short, when it comes to incorporating AI into a content marketing strategy, marketers must tread carefully. Legal battles are already underway concerning the issue of training data, with challenges relating to books, visual art and programming. There are also indications that contracts are beginning to assign full legal and liable responsibility to one party. Could this lead to the rise of specified AI insurance?
Adobe, the creative software giant, had sought to sidestep legal concerns around training data with its suite of generative AI tools, Firefly, stating that these tools are trained only on content that Adobe owns. Even this hasn't prevented problems, however, as artists discovered that searching their names on Adobe Stock surfaced commercially available stock images that they hadn't created, which in some cases resembled their original work.
Another factor to remember is that copyright law varies around the world, which is worth noting for any global agencies. Notably, the UK is "one of only a handful of countries to protect works generated by a computer where there is no human creator". The "author" of a "computer-generated work" is defined as 'the person by whom the arrangements necessary for the creation of the work are undertaken"; but this also raises questions: would that person be the person who operated the machine to create the work, or the person who created the machine? The UK is working to develop a "code of practice" around copyright and AI, but this would only be voluntary.
Whichever direction the legislation around AI moves in, progress is likely to be slow and incremental. What's crucial for marketing and communications professionals to bear in mind is that this is still evolving. Future rulings could impact the copyright status of AI-generated work, creating problems further down the line if AI is incorporated into content marketing strategies today. For now, those working in creative content marketing might consider other use cases for generative AI with less legal risk, such as ideation and storyboarding, or internal comms. Generative AI is here to stay, and can certainly support in producing great content. So, getting to grips with how it works is increasingly important, even while legal questions remain.
If you are looking for support with cutting-edge content and strategic comms, or are just interested in our experience with AI, drop us a line at clients@wardour.co.uk. We'd be happy to talk or invite you to an upcoming event.
Stay ahead of the curve
Sign up to our emails